The Return of William Powell 1939
(and Nick Charles in Another Thin Man
)
After the death of Jean Harlow, William Powell took time off from acting. Filming of Double Wedding had to be halted due to both Powell's mourning and then another unforeseen complication, his own health scare.
The movie costarred long-time friend and acting partner Myrna Loy with whom he made 14 films together.
Later in 1937 reports began that he was having health problems. They said h

e had stomach and intestinal trouble, it was suggested he had appendicitis.
Eventually they said he had colon cancer. Friends feared he was going to die.
Powell had been diagnosed with cancer of the rectum (sometimes also known as colorectal cancer, colon cancer or bowel cancer).
Some other notable people to have had this form of cancer are and were actress Spring Byington, Queen Elizabeth, The Queen Mother; President Ronald Reagan, Peggy Lipton from The Mod Squad, Wade Hayes, Charles M. Schulz, creator of Peanuts; film critic Joel Siegel, New York Yankee outfielder Darryl Strawberry, Audrey Hepburn, Eartha Kitt and musician Robin Gibb of the Bee Gees.
In 2002, Sharon Osbourne dealt with a bout of colon cancer while filming the second season of her family's MTV reality show, The Osbournes. Her struggles and openness brought a lot of notoriety to and understanding of the disease.
William Powell chose colon bypass surgery and an experimental radium treatment which within two years put the disease in full remission. Papers said to look at him, he was now 'the real Thin Man' after all he'd been through.
"I was one of the lucky ones," he would say later, that he'd lived at all.
After Jean Harlow's death and his own illness, articles suggested that Powell would retire. But in an interview, he said he was going to carry on with his life and work because that's what Jean would have wanted him to do.
There was some talk about replacing William Powell for the next Thin Man movie. Luckily for all there was enough argument against that idea and production was postponed until the 'real' Nick Charles was ready to return to the role.
Now when many people read The Thin Man stories by Dashiell Hammett, the images they conjure up are those of Powell and Loy. They're some of the favorite detective stories around.
"He's back! And William Powell's return to the screen is the best movie news in two years!" These words flash across the screen as the soundtrack plays Happy days are here again in a trailer for Another Thin Man and the warm regard for the star is notable.
"After the expected scenes from the move and promotion of this latest Thin Man adventure, the trailer ends: 'Welcome back ... Bill Powell!'
"Powell told a reporter after the film was released that walking onto the set the
Powell vows to get
back to work
March 1939

first day of shooting 'was like coming home again. Myrna and Woody were wonderful. If they had been sentimental or emotional about it -- I don't think I could have stood it, I was so choked up.' But those two knew. All they said was, 'Well, Powell at last -- and you're late again!'
"Myrna Loy later said that she got on the set bright and early to greet Powell. 'They'd cut [the cancer] out and he survived it and how!' She wrote in her memoirs. 'He still seemed a bit frail ... but he wasn't giving up a thing."
-- excerpt from William Powell: The Life and Films by Roger Bryant
The movie was released in November 1939.
When you're trying to think of some of the highest grossing movie franchises don't forget the classic ones like The Thin Man. They had humor, sex appeal, danger,
glamor,

mystery, money, martinis, just about everything -- including the wire haired fox terrier!
Myrna Loy was a trailblazer. They wanted to pay Powell more than they paid her. That was pretty standard in the 1930s-40s, but she fought for a better contract. Powell and Loy were a team, both were crucial to those movies.
On January 6, 1940, Powell married actress Diana Lewis. His new wife was 27 years his junior, and he called her Mousie.
They remained married for 44 years. They lived in Palm Springs, California.
Lewis was
Daphne Fowler to Mickey Rooney's Andy Hardy in Andy Hardy Meets Debutante (1940). She was in Gold Diggers in Paris (1938), Go West (1940) and Johnny Eager with Robert Taylor, Lana Turner in 1942.
Her final film was Cry 'Havoc' 1943, starring Margaret Sullavan, Ann Sothern and Joan Blondell.
William Powell's future ambition as of August 1936
semi-retirement to retirement....
"And maybe Mrs. Powell -- nee Harlow -- will be doing it with him, eh?"
"The bride admits that the wedding ring purchased by the groom just before the ceremony had to be taped in order to stay on her finger and that she had a
Powell and 'his child bride,'
Diana Lewis, Sept 1940
"With a new trinket
from Hubby"

terrific run in her stocking, besides. But she also admits that being Mrs. William Powell is too wonderful for words. ....
"Bill Powell's wedding gift to his young bride, Diana Lewis was a matching ring, pin and clips set with ruby stones."
-- Modern Screen magazine, April 1940
"The dainty blue eyed bride wore a printed blue flowered dress with turban to match. Powell was attired in a gray suit with blue sweater. It was a single ring ceremony."
-- St. Petersburg Times, January 6, 1940
Reports such as this Modern Screen blurb
said Powell lavished his new wife with jewels and other
expensive gifts. He'd asked the town's leading merchants
to tip him off when his wife displays a yen for an item....
Powell slowed down his acting career over the years and did, in fact stop making movies. I read that Powell was the first contract player in MGM's history to be eligible for pension benefits.
His last film was the very successful Mr. Roberts in 1955. Powell played Doc. Another very successful later film of his was the 1947 Life with Father. This film earned him a Best Actor nomination for an Academy Award.
March is Colorectal or Colon Cancer Awareness Month and the ribbon color is dark blue. March 6 is National Dress in Blue Day for Colon Cancer Awareness.
This was Powell's third nomination, having received them in the past for his work in My Man Godfrey and The Thin Man, 1934. The Thin Man had also received a Best Film Oscar nomination, then called the Outstanding Production.
Look for
Life with Father to be shown on channels such as Turner Classic Movies, TCM around Father's Day.
Dueling Harlows 1965
In 1965 a group of Jean Harlow's friends and former coworkers publicly disputed the facts in a researched biography that still sells today.
The book was the basis for a biopic that was being made about her life and her father had a lawsuit in the works.
When asked if he'd been contacted by biographers for quotes William Powell once said, "They know better. That's buried in the past. It'll stay there."
"Sometimes I'm tempted to almost go berserk when I read some of the things that are printed about me. But would making a fuss help matters? I'm sure that it would only attract more attention to what was said and, in the end make matters far worse.

"Hollywood has also taught me what a refuge home can be. The love and devotion of those who are nearest and dearest to me is all centered here."


-- Jean Harlow 1936
In one article appeared a blurb, almost unheard of a short interview with Powell himself. From the time they were dating on he usually chose not to answer questions or make comments regarding Harlow or their relationship. I'd read that he, like other stars such as Cary Grant, chose not to read biographies that included them.
Powell, in 1965 was "74 and living happily with his wife to whom he has been married for 25 years in Palm Springs labels the book 'scurrilous fiction,' and 'vile character assassination.'"







In a very rare interview, Powell commented on Arthur Landau who supplied information for a biography."'He knew very little about Jean's private life. ... He was her agent for a short while only. I understand he was broke and some years ago he had an operation on his throat for cancer, but nothing would justify such a depraved contribution.'
"'The accurate statements in the book are the dates of Jean's birth, marriages and death. Nearly everything else is false.'"
-- The Miami News, January 10, 1965
There are two movies from 1965. Both are called Harlow and the first name of the lead actress in each is the same, if spelled differently. Both are fictionalized accounts of Jean Harlow's life.
One movie stars Carroll Baker as Jean Harlow. Also featured are Red Buttons, Mike Connors, Raf Vallone. Angela Lansbury portrays her mother.

The other stars Carol Lynley as Jean Harlow. Ginger Rogers is her mother, Barry Sullivan is her mother's husband, Marino Bello. Unlike the Caroll Baker Harlow, this movie has a character modeled after William Powell; Efrem Zimbalist, Jr. as William Mansfield.
There is even a book, Dueling Harlows: Race to the Silver Screen.
William Powell's son and only child, William David Powell (by his first marriage to Eileen Wilson) became very ill and committed suicide in 1968 at the age of 43. He was close to his father and had left the actor a long note.
In an interview around his 90th birthday they said he and his wife enjoyed their two dogs. One was a collie that someone abandoned near their yard. Makes sense that the man who'd played Nick Charles, caretaker of Asta in all those movies would be a dog person.
When Powell died

in 1984 at the age of 91

, his ashes were buried with his son
at Desert Memorial Park in Cathedral City, California.
Friends including celebrities gave remembrances and quotes. Many fans wanted to hear from Myrna Loy.
William Powell and Myrna Loy
Libeled Lady
"'I never enjoyed my work more than when I worked with William Powell,' Loy 76 said yesterday through her press agent in New York.
"'He was a brilliant actor, a delightful companion, a great friend and above all, a true gentleman. I have seen him frequently and we have kept in touch over the years. I shall miss him more than I can say.'" March 6, 1984.
Anjelica Huston presented Myrna Loy with an Honorary Oscar for Lifetime Achievement
in 1991.
Myrna Loy: The Only Good Girl in Hollywood
download for your Kindle, or just to read on your phone or other device ,or get in paper form. Emily W. Leider, who's being interviewed, has written other books on other Hollywood stars such as Mae West and Rudolph Valentino.
The last films of Jean Harlow,
Carole Lombard, Clark Gable and Marilyn Monroe
Clark Gable and

Carole Lombard had married in 1939.
On January 16, 1942 Carole Lombard, her mother and press agent

died in
Trans-World Airlines

plane crash. All passengers on board had been killed.
"The dead included Miss Lombard and her mother and two other women, the actress' press representative and 15 army fliers, in addition to the pilot and co-pilot." -- The Evening Independent, January 19, 1942
"All the world grieves at the sudden and tragic death of Carole Lombard the first Hollywood personality who died in the service of her country. Carole was returning to Hollywood after selling $2,000,000 in Defense Bonds in her native Indiana.
"This is one of the last pictures taken of the patriotic star before the ill fated plane plummeted her, her mother, Mrs. Elizabeth Peters, and 19 other passengers to their death. Carole is shown with her devoted husband Clark Gable and their very good friend, Jack Benny. The editors of Hollywood salute the memory of a truly great person.
"
-- Hollywood magazine,
February 1942
Her 1942 film, To Be or Not to Be directed by Ernst Lubitsch, costarring Jack Benny, was released after her death. There was a remake of this film years later starring Mel Brooks and Anne Bancroft.
Clark Gable, suffered a major heart attack
at age 59

and died later
at Hollywood Presbyterian Hospital on November 16, 1960.
His final film, The Misfits,
was released after his death. It co-starred
Montgomery Clift and Marilyn Monroe. It is directed by John Huston. Thelma Ritter, Eli Wallach are also in the movie.
Gable was then married to
Kay Williams. Their son
John Clark Gable would be born
after Gable's death.
The Misfits would also be
Marilyn Monroe's

the final film. She'd started work on another, Something's Got to Give (to be a remake of the Cary Grant/Irene Dunne movie My Favorite Wife) but it was never completed. Monroe died in August 1962.
You may know that Jean Harlow's final film, Saratoga (1937) costarred Clark Gable. It was completed using stand-ins for Miss Harlow. This was the sixth time Harlow and Gable had worked together. The movie also featured Lionel Barrymore, Walter Pidgeon, Hattie McDaniel, Frank Morgan and Margaret Hamilton.
Each of the stars, Powell, Harlow, Lombard, Gable and Loy (and Marilyn Monroe) have stars on the Hollywood Walk of Fame.
William Powell: The Life and Films
by Roger Bryant.
There are very few books on William Powell. This one has the best reviews, seems to have the most accurate information and interesting content.
Carole Lombard: The Hoosier Tornado
Harlow in Hollywood: The Blonde Bombshell in the Glamour Capital, 1928-1937
Hollywood Romantic Comedy: States of the Union, 1934-1965
Whether you're a student of film (or marriage), a film buff or a particular fan of Powell and Loy or The Thin Man series this book is very interesting.
There will continue to be books written and probably films made from them. There may be more as the principals are gone, memories of course fade, rumors saturate and what's left seems more open for interpretation.
New films about are Princess Grace and Errol Flynn are hitting movie theaters in 2014. Walt Disney, Charlie Chaplin and Alfred Hitchcock have had films made about them. There are too many to mention if you include the fictionalized movies and those where names are changed.
Question: Which of our current stars will have their life stories made into movies?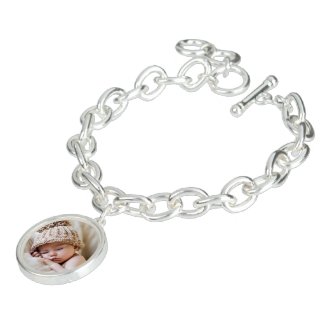 Your Own Photo Charm and/or Bracelet your own photo/graphic
Look at Charm Bracelets online at zazzle
Nat King Cole sings Stardust
"Sometimes I wonder why I spend
The lonely night dreaming of a song
The melody haunts my reverie
And I am once again with you
When our love was new
And each kiss an inspiration
But that was long ago
Now my consolation
Is in the stardust of a song..."


-- excerpt from lyrics
Powell and Harlow in Libeled Lady 1936
This page is the last in a short series about star sapphires, colored-gem engagement rings and old Hollywood icons, William Powell, Jean Harlow and Carole Lombard.
Related Pages of Interest:
William Powell and Jean Harlow, The 152-Carat Star Sapphire Ring
Carole Lombard and William Powell married 1931-1933; their sapphires, My Man Godfrey. Pre-Jean Harlow and Clark Gable
The Death of Jean Harlow
Jean Harlow, William Powell, Franchot Tone, Rosalind Russell in Reckless
The Misfits: The last film of Clark Gable and Marilyn Monroe, the baptism of Gable's son, similarities to Tyrone Power
The Colon Cancer Alliance: The Undy Run/Walk is a family-friendly event; Find signs of colon cancer and treatment; Have a colorectal cancer screening
Was Katharine Hepburn Box Office Poison?
My Favorite Wife, Cary Grant & Irene Dunne; Remake with Marilyn Monroe,
Dean Martin and Cyd Charisse

started in 1962
Bringing Up Cary Grant and the Oscars, Was he snubbed?
Colored Gemstone Sapphire & Emerald Engagement Rings, Princesses Diana & Catherine; Joan Crawford & Elizabeth Taylor, Halle Berry & Penélope Cruz ...