My Favorite Wife, Is that you Santa Claus?
When someone asks for a Cary Grant Christmas movie, you'd probably suggest The Bishop's Wife.
That's a great movie and it's got a real Christmas theme. Cary Grant is a guardian angel.
An Affair to Remember and
Holiday take place over New Year's.
You have to see those. They are New Year's Eve rituals for some families.
There's another Cary Grant movie that I watch this time of year. It's something you may not think of as a Christmas movie.
Info on the 1962 remake that never was, Something's Got to Give with Marilyn Monroe, Dean Martin and Cyd Charisse with videos is also below.
My Favorite Wife is a 1940 screwball comedy starring Irene Dunne as Ellen Wagstaff Arden, a woman who returns to her husband and children after being shipwrecked on a tropical island for several years. Everyone, including her husband, Nicholas Arden (Cary Grant) believes she's dead. His new fiance, Bianca, is played by Gail Patrick.
The first thing you see is a box with a ribbon and a bow on the outside. Inside we're shown the opening credits. They're on are a series of embroidered handkerchiefs or panels with lace borders. One by one, someone removes a panel.
Irene Dunne and Cary Grant appeared in a similar movie in 1937, The Awful Truth. They played a married couple who were divorcing. That film was a great hit, receiving Academy Award nominations and one win, Best Director: Leo McCarey.
Irene Dunne, who was nominated for multiple Oscars, had been a hit in 1936's Theodora Goes Wild. In 1941, she teamed again with Grant in another successful film, Penny Serenade. This time Grant was nominated for the Academy Award for Best Actor.
Cary Grant hadn't been known for this kind of role before The Awful Truth. By the time My Favorite Wife came along, the film's trailer was touting him as one of our great screen comedians. These days, when most people hear the name Cary Grant, they probably don't picture him as a comedian.
Gail Patrick had already appeared in what would become a classic screwball comedy, My Man Godfrey with William Powell and Carole Lombard in 1936.
Since My Favorite Wife is over 50 years old, this article will be riddled with spoilers. Please consider yourself alerted. If you don't want to know what happens before seeing it, my suggestion is that you take a break and enjoy the movie now.
While the film had its general release on May 17, 1940, its premiere was held May 2 in Louisville, KY, the hometown of star Irene Dunne.
Irene Dunne's birthday is December 20th. Look for them to show My Favorite Wife in December. Then it's Cary Grant's birthday

on January 18

. Watch to see what celebrations are in store for his birthday, too.
Cary Grant was the TCM Star of the Month (on
Turner Classic Movies

) for December 2014. He would've turned 110 in 2014.
Attorney Nick Arden is in court both to have his first wife, Ellen, declared legally dead after seven years and to marry Bianca. We get the back-story of what happened to Ellen.
She was a member of an anthropological expedition in 1933. The judge asks why the mother of two infant children would go off on a trip.
Nick was supposed to go on the trip with her but he couldn't get away from a case he was working on so she went alone. "She was having a tough time with the children," Nick tells the judge she needed a change. "They were teething..."
Nick went to Bangkok to search for her, interviewed survivors who agreed she'd been swept overboard and drowned. The judge declares her dead and marries Nick and Bianca.
Films of this era took liberties in storytelling. Ellen has been stranded on a desert island but we'd never know it to look at her.
Scenes where Ellen is reunited with her family are poignant. Her children don't recognize her but the dog does! The kids tell her, "My mother got drowned in the Pacific Ocean. We're not supposed to know. We put flowers on her grave every Easter with Daddy." Then they say they're not supposed to talk to strangers.
The
My Favorite Wife
film trailer
Ellen has a reunion with Nick's mother with whom she was close. She asks to have a bath, saying it's the first hot bath she's had in years. When she hears that Nick's married again, Ellen asks if his new bride is nice.
"
No," Nick's mother answers. "He met this one on the boat when he went to look for you. They're off in a car to Yosemite on honeymoon." Ellen arranges to fly to the hotel.
She arrives at the Yosemite honeymoon hotel before Nicky and his new bride. Coincidentally it's the same hotel where he took Ellen when they were first married just over ten years earlier. In a famous visual, Nicky spots her just the elevator doors closing.
This is all unfortunate for new bride, Bianca. She's bought matching leopard print robes, but he doesn't wear his until much later. "I feel like a hairy ape," he says. She doesn't even get to watch her new husband shave before he's headed downstairs under the pretense of having someone shave him.
In some 1940s/1950s movies we see women wearing what looks like swim caps instead of shower caps when they take a shower. Styles have changed.
The reunion of Nick and Ellen is very sweet and romantic. "Hey, there's a law, no necking in barrooms..." Nick gets Ellen a suite.
At first the hotel manager is impressed that Nick has women in two rooms, "What a man." Eventually, as Bianca's pages and phone calls get out of hand, Nick's going between Bianca in one room and Ellen in the other, the manager takes him aside.
"We run a first class hotel and we don't like being made a party to intrigue."
Much of the film deals with Nicky's distress in how he'll tell Bianca that Ellen is alive and Ellen's growing impatience.
"How long does it take to tell a woman my wife's come back? I can say it in two seconds."
It turns out that Ellen wasn't alone on the island but washed ashore with a handsome man named Stephen Burkett (Randolph Scott). Nick finds out and he's jealous. Seven years Stephen and Ellen spent on this island and they called one another Adam and Eve.
Stephen is a vegetarian who lives at the YMCA. The first time we see him is the first time Nick sees him. He is very athletic, gets mistaken for Johnny Weissmuller, and he makes women swoon. When Stephen orders raw carrots and carrot juice for lunch, Nick orders a steak sandwich.
There are several similarities between My Favorite Wife and The Awful Truth. Ellen moves in with them. She uses an accent, pretending to be a friend of the family. In The Awful Truth, they're married and he suspects her of cheating. My Favorite Wife came out the same year as The Philadelphia Story. Grant is C. K. Dexter Haven, a man destined to re-marry his former wife, Tracy Lord, played by Katharine Hepburn.
The holidays are a time to reevaluate and look at what's really important in life. Love, friends and family. Christmas is love, generosity. People as like comfort and sentiment in the movies we watch. Does Nick really have the luxury of choosing his favorite wife?
My Favorite Wife is among a special group of films with a seasonal theme. They may take place at Christmastime, have a holiday scene. Maybe they end at Christmas or New Year's.
Bishop's Wife, Cary Grant is Dudley
We wonder why is it why it has that a Christmas scene? What does it evoke in our minds? Filmmakers may want to accentuate the contrast of setting and what characters are doing time of year, expectations. If you see Santa Claus, what do you expect from Santa?
Gift ideas from My Favorite Wife:
** A diamond brooch: As an engagement gift, Nick gives Bianca a brooch that he'd previously given Ellen. Bianca wears it through most of the movie. Regifting can turn out to be a bad idea especially if your first wife comes back... Best to buy a new diamond brooch for each wife.
** A whimsical robe, better yet, matching robes for the two of you. Choose an exotic animal print and add I can't give you anything but love, baby to your list of carols.
** A framed photo of Cary Grant. The Arden family has a framed photo of Cary Grant (or is it Nick Arden? They look a lot alike) on the table in their living room. It is a nice item to complement any room. If you've had a hard day, you can be like Mary Richards on The Mary Tyler Moore show and tell the photo your troubles, "Oooohh, Mr. Grant!"
There's something about these non-traditional Christmas-season movies that makes them nice to watch at this time of year.
The list of movies with Christmas and/or New Year's scenes is varied. It includes dramas, comedies and even horror films from every time period: The Thin Man (balloons on your Christmas tree?), Meet Me in St. Louis, Little Women, Our Vines Have Tender Grapes (Edward G. Robinson), A Tree Grows in Brooklyn, Our Town, Heidi, My Reputation, Oceans 11, Auntie Mame, Holiday (Cary Grant & Katharine Hepburn), Bachelor Mother, 1939 and its counterpart, Bundle of Joy 1956. The Apartment with Jack Lemmon, Shirley MacLaine and Fred MacMurray covers both Christmas and New Year's.
Looking for another nontraditional Cary Grant Christmas film? In Name Only is a drama he did in 1939 with Carole Lombard and Kay Francis.
How about Lethal Weapon and of course, Gremlins, 1984. There's the noir Christmas favorite from 1947, Lady in the Lake. "I like your tan. It's very Christmassy."
We watch some of these movies each Christmas. They become part of your family tradition as much as holiday movies movies like Miracle on 34th Street, It's a Wonderful Life, The Bishop's Wife or Rudolph the Red Nosed Reindeer.
In a few days, as part of a Christmas Movie Blogathon, I'm doing a post on the Katharine Hepburn/Spencer Tracy movie, Desk Set.
The police come to arrest Nick on charges of bigamy. The four of them go before the judge. Bianca understands what's happened and she's fine having her marriage to Nick annulled. Stephen asks Ellen return with him to the island. "You can even bring the kiddies along."
The possibility of losing Ellen again finally pushes Nick into action. The thought of Adam and Eve is too much for him to take.
Cary Grant with Lucille Ball and Ann Sheridan
Most of these holiday-themed films have happy endings and this is no exception. Several of them offer a main character a chance for redemption, similar to the chance that Ebenezer Scrooge received. Nick Arden gets a second chance with his wife Ellen, their children get the chance to be raised by their mother.
Stephen is going back to the island. Have you heard the song Christmas Island? Do you like the Jimmy Buffett, Leon Redbone or another version best?
Even Bianca is happy, glad to be rid of Nick. "As far as I'm concerned you're legally dead," she tells him.
What's the holiday theme in My Favorite Wife, you ask? It doesn't come until the very end of the picture when Nick drives Ellen and the children to their cabin.
Nick had planned to take a 60-day cruise to think things out, and thinks Ellen should stay at the cabin for a respectable amount of time. It's made clear that Nick and Bianca's marriage is annulled. He and Ellen are still married and, "can pick up where they left off."
Nick says he has to stay overnight at the cabin. Ellen teases him a bit, making him sleep in the attic; a good place to think things out. She refuses to let him sleep with her (in one of the twin beds apparently) in their bedroom. Again, a scene reminiscent of one in The Awful Truth.
The attic is packed with children's toys that make noises. There are Christmas decorations. Garland is draped around and you get an idea that the family might spend the holidays at the cabin. Garlands nearly fall on top of him as he blows out a candle to go downstairs.
Ellen reminds him that his 60 day cruise should have him back home to her around Christmastime. "We'll have a lovely Christmas," she says looking up at him from a comfortable bed.
When he tells her that he won't bother her anymore that night and he leaves the room, she's disappointed. But in short order, back he's back dressed in a Santa Claus suit.
"Merry Christmas!"
I like to watch My Favorite Wife at Christmastime because it's so fun. Probably more because of the somewhat unexpected Christmas present we, really what Irene Dunne's character, gets at the film's climax.
Note how it's put in the book, Irene Dunne: First Lady of Hollywood.
Irene Dunne is the "only comic actress working under the strictures of the Production [censorship] Cose who actually ends two of her comedies, The Awful Truth and My Favorite Wife, under the covers enticing her chosen mate (Cary Grant) into her bed under the guise of keeping him at bay."
My Favorite Wife, Cary Grant is feeling jolly
These movies don't have to be watched at holiday-time but it's a swell time for swell movies. Find characters you like, characters you'd like to see again year after year.
Cary Grant was awarded the prestigious Kennedy Center Honor for Achievement in the Performing Arts. CBS aired the event on December 26, 1981. Audrey Hepburn, Rex Harrison and James Stewart were among the presenters. Also receiving the honors were William "Count" Basie, Cary Grant, Helen Hayes, Jerome Robbins and Rudolf Serkin.
Cary Grant's daughter, Jennifer was born in 1966. Her mom is actress Dyan Cannon. Mr. Grant recorded this sweet Christmas Lullaby in 1967.
The Remakes of My Favorite Wife
Two remakes of My Favorite Wife
were started. One in 1962 was meant to star
Marilyn Monroe, Dean Martin and Cyd Charisse.
The title was to be
Something's Got to Give.
Monroe filmed her last scene on her birthday, June first, 1962, with Wally Cox.
On its June 22, 1962 cover,
Life Magazine
featured Marilyn Monroe, in a blue terrycloth robe. The headline read, "The skinny dip you'll never see."
She was unable to return to work and was subsequently fired. This was the last film she ever worked on.
Doris Day and James Garner were cast after Monroe's death in August 1962. The new version was released by Fox with the title,
Move Over, Darling
in 1963.
Footage is available of the movie...
Including outtakes with Marilyn Monroe and Dean Martin
What are you and your family having for Christmas Dinner?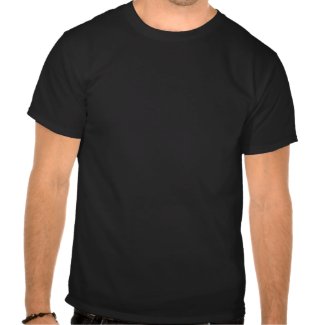 Wham Ham t-shirt
by
teebag
Check out more Ham T-Shirts at Zazzle
Keep calm and love Leach Gift Wrap
by
ilovenames
Look at more Funny Wrapping Paper at
zazzle
As the great philosopher, Kermit the Frog said way back in 1979: "Christmas is the time to come together. A time to put all differences aside and I reach out my hand to the family of man to share the joy I feel at Christmas time." -- The Christmas Wish
The Parent Trap (1998) does a mini tribute to My Favorite Wife by imitating the elevator sequence. Both men (Cary Grant and Dennis Quaid) are with a new bride and soon-to-be bride respectively when they enter an elevator only to be surprised to gaze on their believed-to-be-dead wife (Irene Dunne) and ex-wife (Natasha Richardson) respectively.
-- from video description
Not with My Wife, You Don't! (1966) with Tony Curtis, Virna Lisi and George C. Scott has a similar elevator scene.
Katharine Hepburn and Cary Grant go on Holiday, another non-traditional holiday film
The Philadelphia Story, Features of Romantic Comedies and Screwball Comedy from the Golden Age
Bringing Up Cary Grant and the Oscars
Bernard and the Genie : Holiday Goodness with Lenny Henry, Alan Cumming, Rowan Atkinson