TV Buddies, Partners, Roomies
Characters on television shows often mirror what we're doing in real life, particularly if it can get a laugh and/or stir up some drama.
Who are your favorites?? Are they listed below? Cohabitation, people choosing to have roommates, living together to help our paychecks go a little farther.

Here are some famous Tom Hanks movies and some TV show buddies, partners and sidekicks.

Best Inanimate Object, 2001 (when your buddy isn't technically alive):
The 6th Critics' Choice Awards in 2001 had a special award, Best Inanimate Object presented to Wilson the Volleyball who, can we say co-starred with Tom Hanks in the film, Cast Away. The awards are bestowed annually by the Broadcast Film Critics Association.
Was I the only one who found myself caring about that 'character,' about that volleyball thanks to the way Tom Hanks interacted with it in the movie? I don't think so.
I also liked Turner & Hooch, a film Mr. Hanks made with a drooling French mastiff whose real name was Beasley. The dog was no relation to Mrs. Beasley the bespectacled doll belonging to Buffy on the 1960s-70s show, Family Affair.
To my knowledge they've never before or since given the Best Inanimate Object Award. But what other Objects might deserve to be nominated or win this award for films in other years??
What are your favorites?
This post was inspired from the previous one on the show Bosom Buddies. What's your favorite Tom Hanks film? Big was made in 1988, less than a decade after Bosom Buddies went off the air. Same with Dragnet in 1987 which he made with Dan Aykroyd.
He was Jim Lovell in Apollo 13, Woody in the Toy Story films, Paul Edgecomb in The Green Mile, Walt Disney in Saving Mr. Banks and in Nora Ephron's Sleepless in Seattle, he and Meg Ryan paid homage to An Affair to Remember. If you're talking about favorite and exemplary Tom Hanks performances, you could go on and on.
What have been your favorite buddy or roommate shows? Some are harder to work into the category. Buddy cop shows are an important part of the genre. Famous partners and sidekicks? My friend told me not to forget The Lone Ranger and Tonto. :)
Do you include those with siblings and cousins? How about the those where a child is living with his or her dad and dad's friend or dad's brother or....
Think of shows like My Two Dads with Paul Reiser and Greg Evigan and Stacy Keanan.
The Jon Cryer/Ashton Kutcher sitcom, Two and a Half Men is particularly notable since it costars Holland Taylor. She plays the mom of Cryer's character and the former character Charlie Harper played by Martin Sheen.
Famous Dynamic Duos:
Dave Starsky and Ken Hutchinson on

Starsky and Hutch

Stephen Fry and Hugh Laurie, A Bit of Fry & Laurie, Jeeves & Wooster
William Bodie and Raymond Doyle on The Professionals
Kip Wilson and Henry Desmond (Tom Hanks and Peter Scolari) Bosom Buddies
Paul Gross and David Marciano as Fraser and Vecchio on Due South
Joe Friday and partners Ben Romero through Bill Gannon, Dragnet
Felix Unger and Oscar Madison (Tony Randall and Jack Klugman) on The Odd Couple
Andy Taylor and Barney Fife, The Andy Griffith Show
The Skipper and little Buddy Gilligan, Gilligan's Island
Yortuk and Georg Festrunk; Steve Martin and Dan Ayrkroyd on Saturday Night Live, Two Wild & Crazy Guys
Lenny & Squiggy on Laverne & Shirley

Pete Malloy and Jim Reed on

Adam 12

Batman

and Robin

Sheldon and Leonard on

Big Bang Theory

Captain James T. Kirk and Mr Spock on Star Trek

Alexander Scott (Bill Cosby) and Kelly Robinson (

Robert Culp

) on I Spy
Larry Appleton (Mark Linn-Baker) and Balki Bartokomous (Bronson Pinchot) on Perfect Strangers

Matthew Perry as Chandler Bing and Matt LeBlanc as Joey Tribbiani

on Friends

Illusionists Penn Jillette and Teller

Dwayne Wayne and Ron Johnson on A Different World

Captain/Major Anthony Nelson (

Larry Hagman

) and Captain/Major Roger Healey (

Bill Daily

) I Dream of Jeannie
Young Dr. Kildare and Dr. Gillespie, Richard Chamberlain and Raymond Massey
Are your favorites included on the list?


Life's a Drag! Paper Dolls (Characters from TV and Film)
Some who are included: Katharine Hepburn from Sylvia Scarlett, Tom Hanks and Peter Scolari from Bosom Buddies, Robin Williams Mrs. Doubtfire, Tyler Perry in Madea Goes to Jail, Jude Law from Rage, Milton Berle from Texaco Star Theater.
Many more actors who appeared in drag of course could not included from Monty Python
to Max von Sydow in Gran Bollito and the pair most often compared to Hanks and Scolari, Tony Curtis and Jack Lemmon in the film, Some Like it Hot. Would we count Gwyneth Paltrow in Shakespeare in Love?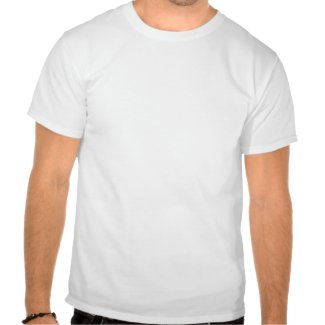 Toy Story 3 - Team Photo Tshirt by

Disney
Related Pages of Interest:
Bosom Buddies Tom Hanks and Peter Scolari star in the 80s classic series
Who lived in the Narrowest House in New York City? Edna St. Vincent Millay William Steig, Margaret Mead. How about John Barrymore or Cary Grant?
Mermaid Baby Names