Bill Powell, Jean Harlow and
a 152-Carat Sapphire Ring:
Hollywood's biggest star sapphire
There was a rivalry in Hollywood to see who had the largest star sapphire. A few
Movie Mirror Magazine July 1935
stars, Mae West included, were saying that they had 150-carat star sapphires. Carole Lombard may have sold a few sapphires to acquire one of 150 carats.
Christmas 1936, actor William Powell gave Jean Harlow a ring with diamonds alongside a 152 carat star sapphire.
It gave Harlow pleasure to know that Powell had given her the largest sapphire in Hollywood. Sapphires went with Jean's blue eyes.
"William Powell just gave Jean Harlow a ring— a big, flashy, perfectly gorgeous ring such as any woman would give her eye-teeth to own. It boasts one 152-carat star sapphire, not to mention a few husky little diamonds.
"'And that,' said Bill, as he presented it, 'settles once once for all the question of who owns the biggest star sapphire in Hollywood!' (But they still don't admit being engaged!)"

--
Picture Play magazine, January 1937
Bésame Cosmetics, Rouge, Face Powder, Glamorous Lipsticks in colors from Old Hollywood's Glamour years the 1920s - the 1950s. They're all selling out for the holidays. Check them out and the tutorials in their blog. Not only are the products terrific (cruelty free, made from non-toxic vintage makeup formulations) but they come in lovely packaging as well.
Scene from Libeled Lady,
"How did you know white roses were my favorite?"
Was it an engagement ring? Whatever happened to that ring? These are questions that continue to be asked. The only two who could really tell weren't giving direct answers, and they're not here anymore.
Apparently at one point when asked if it was an engagement ring, Harlow replied,
"It is as far as I'm concerned!" But I haven't found this quote to confirm. There are things that Powell is supposed to have said about the sapphire but I
haven't been able to verify those, either. Having bold and even ostentatious pieces of jewelry was not uncommon.
Libeled Lady 1936 Starring Harlow and Powell
(also starring Myrna Loy and Spencer Tracy)
Harlow wore the sapphire in the film, Personal Property. Some fans said the sapphire looked as big as a golf ball.
Actor Fred Keating, who was in films with Loretta Young and Joan Crawford made a joke during a bad electrical storm in 1937. "You can't fool me, it's a publicity stunt. Jean Harlow is just flashing that star sapphire that Bill Powell gave her."
Particularly online w

e see references to the stone as having smaller carat weights.

He gave her other jewelry. Maybe that's part of the confusion.
But the sapphire that's seen in her last films, that's thought to be an engagement ring, the one that she was wearing at the end of her life is that 152 carat sapphire.
"Jean Harlow will wear her enormous star sapphire in Personal Property.
It's only 152 carats and guaranteed to be the biggest star sapphire in Hollywood.
A present from William Powell."
Ravenous reporters bothered them constantly.

Much was made by some about her being seen with publisher and book editor, Donald Friede. Were they dating, discussing the book she was writing? Depends on who you talk to, what you read.
She did finish her book, Today is Tonight.
It's available, though what we can get today appears to have been rewritten, reworked. How much of her original writing and story is in there we don't know.
I read that there is an introduction in some editions by Arthur Landau. Friends and coworkers of Harlow's, including William Powell, have disputed much of what Landau has had to say.
The magazines in the 1930s had several references to her writing the book, that she wanted to be an authoress. Screenwriter Carey Wilson, who's said to have been working with her on the book is listed as being at her funeral.
Louella Parsons wrote a column shortly after Harlow's death explaining that Jean and Bill had still been a couple. She'd written something similar months earlier.
While she was making Personal Property (1937), William Powell sent a bouquet of flowers to the studio every day.
One day more flowers arrived without a note. Who were those from? Later it turned out they were from a stage hand who 'worshiped her from afar.' They talk about Harlow and Powell spending Sundays with his son.
Magazines, newspapers talk a lot about the ring saying she never takes it off her finger.

Showing off her ring on the set, a
report says, "Jean is constantly lighting matches to show people the star in the new 152-carat sapphire she is wearing. A gift from William Powell."
Robert Taylor is showing people a handsome watch that he received as a gift from Barbara Stanwyck. Taylor and Stanwyck, you may know, married in 1939. The film he did after Personal Property, This is My Affair, co-starred Barbara Stanwyck.
Harlow was part of a radio broadcast done from the event
In 1937, when Jean Harlow and Robert Taylor went to Washington, D.C. they were the guests of first lady Eleanor Roosevelt. Some newspaper reporters gushed over the ring, saying the stone was the size of a walnut.
Both Harlow and Taylor got their share of hugs and kisses while in DC. When she was back in Hollywood she's quoted as saying, when looking at newspaper photos of a senator's kissing her, "Wow, he's really going at it, isn't he??"
Personal Property (1937)
Jean Harlow, Robert Taylor
This was a different era. For years, it was intimations that they were about to elope and that they were living together.
Was he too old for her, Powell didn't want the interference of Jean's mother....
Still, reporters referred to Powell as her pal, her friend, escort, squire and maybe if they got very bold, he was called her suitor. Once I think I saw him called her sweetheart.
This was almost a century ago. Much was filtered through the studio PR office. The stars were both protected by and had their personal lives run to some extent by their studios. It's said they didn't marry because Louis B. Mayer didn't want them to marry.
Other stars have said they didn't marry because studio executives were against the idea. Your willingness to go along with what the studio wanted had everything to do with your livelihood, your reputation, your professional and personal life. Stars could learn that the easy way or the hard way.
We often see articles saying that they were engaged at the time of her death, articles about Powell, including interviews publicizing his later films such as Powell's last film Mr. Roberts. Which co-starred luminaries such as James Cagney, Henry Fonda, the lovely Betsy Palmer and the then newcomer, Jack Lemmon. It doesn't really matter if Powell and Harlow were officially engaged. It's clear that they were committed and in love. The stars continue to fascinate their fans. Books and articles will continue to be written.
Sweet William (Dianthus barbatus)

Speaking of weddings,
At her April 29 2011 wedding, Catherine Middleton, now Princess Kate,
included Sweet William in her bridal bouquet in honor of her groom,
Prince William, The Duke of Cambridge.
The Sweet William flower is said to have been named in honor of the 18th century Prince William, Duke of Cumberland. That's a great idea to add such a flower to your bouquet. These are described as being "very decorative, showy, fragrant flowers," beautiful in your yard or window box. And if you know a blue-eyed William like Mr. Powell, there is a bluish purple some say gothic version of this flower. The dianthus caryophyllus carnation is a variety very popular for bouquets.
Side note: Harlow's former husband, Harold Rosson married Beverly Hills socialite Yvonne Crellin in October 1936.
Yvonne Crellin

is the former Yvonne Marchais LaGrave, previously married to Curtis Crellin, "a wealthy sportsman."
She divorced Rosson in 1945 charging cruelty.
She

would go on to marry Stanley Barbee, president of the Coca Cola Bottling Company. Stanley and Al Barbee were identical twins who worked together at Coca Cola with older brother, Cecil.
Vogue and The Metropolitan Museum of Art Costume Institute: Parties, Exhibitions, People
Hamish Bowles , Chloe Malle, Anna Wintour , Thomas P. Campbell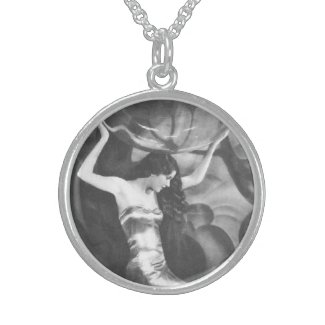 Beauty with Crystal Ball Goddess Vintage 1920s Look Pendant
Locket or pendant
Sterling or Silver/Gold Finish to suit your budget
Start from scratch and design a
custom photo pendant
The next installment:
The death of Jean Harlow
Related Pages of Interest:
Colored Gemstone Sapphire & Emerald Engagement Rings, Princesses Diana and Catherine; Joan Crawford and Elizabeth Taylor, Halle Berry, Penélope Cruz ....
Gems on The Mohs Scale of Mineral Hardness Diamond, Sapphires, Emeralds, Opals, Amethyst...
Sapphires, Gem Symbolism Old Hollywood Carole Lombard Joan Crawford Mae West
Reckless 1935 with Powell, Harlow, Franchot Tone, Rosalind Russell & May Robson
William Powell, Jean Harlow and a diamond ring on her engagement finger
Carole Lombard and William Powell married 1931-1933; their sapphires, My Man Godfrey. Pre-Jean Harlow and Clark Gable
The Death of Jean Harlow 'Goodnight, my Dearest Darling'
Source of some images: Open Library Archive