Errol Flynn has

Fracas at

32nd Birthday Party




On June 20, 1942 actor Errol Flynn turned 32 years old. He

threw a big party at his Beverly Hills home, 7740 Mulholland Drive to celebrate his birthday. Flynn was born June 20, 1909 in Hobart, Australia.

Hollywood celebrities were on his guest list. I'll bet he got some swell presents but this birthday party didn't end well.




Guests included Charles Chaplin

*

*

, Dinah Shore, Mr. and Mrs. Jack Warner, Mickey Rooney and other film notables such as Tyrone Power and his wife, the French actress, Annabella.

Merle Oberon and her husband, film producer Alexander Korda and Cary Grant were there.


Not sure if Woolworth heiress, Barbara Hutton, Cary Grant's fiancee was there and if so for how long. She'd lent Flynn the use of her butler, Eric Gosta Hadler who would serve as bartender for the evening. Not long before, the papers had suggested Grant would marry Phyllis Brooks.


A fight broke out at 4:00 in the morning in Flynn's kitchen between Hadler and Errol Flynn's stand-in and secretary (his former butler), James Fleming. Supposedly most of the guests had left once the fight happened. This was just the type of so-called Hollywood scandal that the papers liked to sensationalize.


Others who were working in Flynn's house assisting in serving the guests told police that that Hadler was sober. Hutton said that Hadler was an ideal servant and too proud to drink on the job. Witnesses had different stories. .... Errol Flynn was a panelist on the quiz show, What's My Line. Sammy Davis Jr. was the mystery guest. One woman's secret profession that Flynn and the rest of the panel (Bennett Cerf, Dorothy Kilgallen and Arlene Francis) must guess is that she makes handcuffs. Flynn told the detective lieutenants who arrived at his home, "the fight had occurred at 4am Sunday following a celebration of [his] 32nd birthday by 75 guests from the film colony. That Hadler appeared to have been drinking. Two guests of the party Orry Kelly and Freddie McAvoy

[sic]

*

, Flynn's house guest, gave officers a similar account.

"Fleming admitted hitting Hadler but only after the latter swung at him first.

'Hadler,' Fleming said, 'had sampled amply several drinks he mixed for the party into which he had been putting six ounces of Flynn's whisky.' ....

"Until yesterday in a semi-conscious condition, Hadler from his hospital bed denied to officers that he had been drunk at the time of the bout and was a little hazy about just what had happened. 'It all happened so suddenly I can't remember what happened.' He said.

"He even admitted that he might have provoked the encounter, recalling faintly that he called Fleming a German. 'I'm not a bit surprised about provoking it,' Hadler murmured, 'Somehow I don't have any use for the man.' But Hadler insisted he did not attack Fleming.' -- Los Angeles Times, June 26, 1942
Douglas Fairbanks, Mary Pickford, Charlie Chaplin on shoulders Tshirt He's a He-Man
Check out other Silent movies T-Shirts at zazzle
"Fleming related: 'He (Gosta) was mixing drinks with six ounce of whisky in them. Both Mr. Flynn and I noticed his condition and got him into the kitchen. We mixed drinks ourselves after that. But Gosta kept coming back and interfering.
"'As the evening went on he got more abusive. As they (the help) were going out the back door, Gosta shouted something at me in Swedish. I didn't know what he said but it sounded insulting. I went outside and asked him to repeat it in English.
"'Then he hit me and I struck back. The blow wasn't hard enough to knock a man down. Maybe he fell and hit his head.'
Others accused Fleming of "pestering Gosta finally chasing him out of the house" and striking him.
"Flynn himself was not available for comment, his studio reporting that his physician had ordered him to remain quietly in bed."
-- St. Petersburg Times, June 25, 1942
Cute clip from
Dinah Shore Show
: Olivia de Havilland talks about Errol Flynn
Hadler's injuries were so bad that there were worries that he would not survive and they'd have a homicide case. Flynn had told police he'd "retired at midnight" per doctors' orders due to his heart condition.
Who has the best male figure in Hollywood?
Judges: Victor Heiser, MD; Alice Marble, tennis champ & boxer
Jack Dempsey.


The finalists were: Johnny Weissmuller, Clark Gable, Errol Flynn, Fred MacMurray, Robert Taylor and George Brent
Photoplay magazine May 1942
The winner, Errol Flynn was chosen as having
The Best Male Figure in Hollywood
The May 23, 1938 issue of Life Magazine had Errol Flynn on the cover with the caption: Errol Flynn, Glamor Boy. A photo of Flynn with his wife said. "Mr. and Mrs. Errol Flynn (Lili Damita) are always either fighting or making up."
Flynn played Don Juan on screen (1948)
In August, came the headline...
Errol Flynn swears off big parties!
"Actor Errol Flynn made a strange vow outside the county grand jury room yesterday, 'I'll never throw another big party as long as I'm in Hollywood.... I didn't see the trouble,' Flynn told reporters, 'But I can say one thing -- it has cured me of giving parties.'

"A fight between his stand-in and secretary James Fleming and Eric Gosta, Barbara Hutton's butler loaned out for a party June 21 celebrating the actor's 32nd birthday. Gosta had been in a hospital until recently.

"Flynn declared he couldn't say whether either of the men was intoxicated, 'but as far as Gosta is concerned, I know that some of my guests complained that he was making pink drinks too pink.'
"One guest muttered, he said, 'It's too bad for a bartender to be getting swacked before the guests have a chance a the liquor.'"
-- Spokane Daily Chronicle, August 5, 1942
So much could be put on the list of things better done sober. One possible moral of the story, not at all suggesting that anyone in the above case was doing anything while under the influence. But how about... 'Don't drink and buttle.'
To show how different things were back then, in a 1943 newspaper article where Flynn was charged with the statutory rape of two underage girls, the names and professions of each juror was listed in the newspaper.
No one suggested that Flynn was involved in the fight and the only guests who were mentioned even as witnesses were Orry Kelly and
Frederick McEvoy

. Hutton had been visiting Mr. Gosta Hadler in the hospital.
Were the papers print more swashbuckling Errol Flynn scandal, looking for anything to print? Was he trying to live up to his image or reputation? My Wicked, Wicked Ways: The Autobiography of Errol Flynn
. He was well known as Robin Hood and Don Juan.
Entirely unrelated to the June Flynn birthday party altercation, it was exciting times for Barbara Hutton and Cary Grant. They were to be married July 8, 1942. Miss Hutton would legally be known as Mrs. Archibald Leach, they said.
Errol Flynn and John Huston 1945
A few years later, there was a more famous story...
"Errol Flynn six-foot debonair film actor added to his exploits by tangling with Maj. John Huston, son of character actor Walter Huston in a fist fight. Two punches according to the best information landed in Huston's face and stitches were required to close a split eyebrow. His lip was also bruised. ....
"There was a party at the home of producer David O. Selznick. It was uncertain who invited whom out, but Flynn and Huston left the house and were gone for some time.
"Huston's face was bleeding and Flynn was in 'a towering rage' when they returned, a witness said. But a friend of Huston's said he was uninjured."
-- The Pittsburgh Press, April 30, 1945
John Huston: Courage and Art
Huston was a legendary film director; The Maltese Falcon (1941), The Treasure of the Sierra Madre (1948), Key Largo (1948), The Asphalt Jungle (1950), The African Queen (1951) .... He is the father of actress Anjelica Huston. The Last of Robin Hood with Kevin Kline (Errol Flynn), Dakota Fanning (young Beverly Aadland) and Susan Sarandon (Beverly's mom, Florence) will be in theaters mid-August 2014. Kevin Kline also played Douglas Fairbanks in the Robert Downey Jr. movie Chaplin. It would be interesting to compare the two performances. Kline was Otto West in A Fish Called Wanda, and John Cleese was Archie Leach. The name was Cleese's tribute to Cary Grant. John Cleese is from the same area where Cary Grant was from.

Next Short Installment:

June 26, 1942: a very excellent adventure for Archibald Alexander Leach.

*

Frederick McEvoy was an Olympic Bronze medalist, a sportsman, a playboy and good friend of Errol Flynn's. Some articles were misspelling his last name. The building that was Errol Flynn's home is said to have been torn down and since replaced.

*

*

In case you're wondering Charlie Chaplin had recently divorced actress Paulette Goddard, the month before, June 4th, 1942. Chaplin, at 54 would marry 18-year-old Oona O'Neill on June 16, 1943

in Santa Barbara.

The two stayed married for the rest of his life and they had eight children together. O'Neill was the daughter of playwright Eugene O'Neill and writer Agnes Boulton. Some of his children went into acting including Geraldine Chaplin and Charles Chaplin, Jr. who appeared with his father in Limelight. His grandchildren include actresses Oona Chaplin and Kiera Chaplin.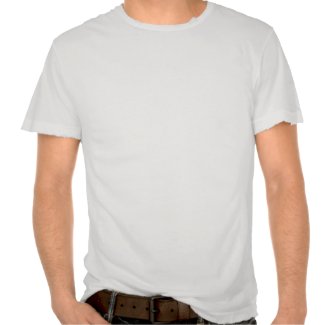 Flynn T-shirt by disney
Look at Rapunzel T-Shirts online at Zazzle
Charlie Chaplin Portrait Case For The iPad or iPad Mini by allphotos
Look at more Chaplin Cases at zazzle
Related Pages of Interest:
Edna Millay John Barrymore Margaret Mead Shrek Greenwich Village The Narrowest house in New York City : Cary Grant; Charles Chaplin newsreel....
Errol Flynn and Humphrey Bogart Glamor Boys
The label works against Flynn in 1943 court case
Dressing Male Film Stars of the 1930s-1950s, Provide your own clothes Errol Flynn, Cary Grant, Clark Gable, Robert Taylor, Peter Lorre, Charles Laughton...
The Misfits: Last film of Clark Gable & Marilyn Monroe, 1961 christening of Gable's son, (similarities) The final films of Tyrone Power Jr. and his father, Tyrone Power, Sr.