1930's & 40's

Men's Fashions in Movies:
Hollywood male film stars rebelled against high wardrobe costs
Dial M for Murder
Robert Cummings and Grace Kelly;
Maybe they looked at her dress
but he wanted to look great, too.
"Next time you see Robert Cummings on screen in his underwear, it might be interesting to reflect that his tailor-made shorts and undershirt cost him $15." Not only has he paid to have his suits made but if he'll be wearing it onscreen, his underwear, pajamas and specially made ties."
-- Daytona Beach Morning Journal, May 16, 1950
The 1930s, 1940s are remembered as the Golden Age of Hollywood. There were great costume designers such as Edith Head, Adrian, Orry Kelly and Jean Louis.
They worked with directors and producers, creating garments that would help to bring characters to life. Their looks helped to define the characters and virtually give life to the films. Some designers even created looks which became inseparable with a handful of our greatest stars.
What was the difference in how wardrobe for men and women was handled? The claim was that like so much in the theatrical arts it was tradition that women's clothes were created and provided by the producers of the show. If they weren't destroyed during the production, gowns may be offered to the actress at the end of the course of filming, often for a fee.
The studios usually had men's costumes in stock for period pictures or costume dramas. Something special could be created if needed. A costume designer specializing in men's clothes, sometimes a team of designers may work on a movie.
Usually it was the person in charge of women's costume who got credit onscreen. That person may be involved to a small or large degree with what the men wore in the movies. The director and/or producer may have a lot or a little to say about the costumes, from the style, the color to the material, the cost.
Alfred Hitchcock, for instance was known to have definite opinions on how characters appeared. Did he decide on the colors of the suits that the men in his films wore, when they would be similar, when they wouldn't? More on Hitchcock in the next installment.
In a Cecil B. DeMille extravaganza, the costume designer may need to dress an animal such as a horse or even an elephant. In westerns, the way a horse looked was important.
Where do the men's costumes come from?
In 1938, newspapers ran this headline:
"Hollywood male film stars rebel against high wardrobe costs. Actors assert movie studios should pay clothing expenses. Mostly through stage tradition film companies furnish feminine wearables." The Screen Actors Guild was threatening action to have this practice changed.
"Under the present operating mode more through stage tradition than anything else feminine performers are supplied free of charge with whatever wardrobe they're called on to wear in their parts. But the mere male actor, well he gets stuck for his share. And many times it's a real knifing."
"Tools of the trade is what Bob Cummings and other male stars call their expensive duds. Bob reckons he has invested $30,000 or more in his wardrobe, part of which he keeps in a room at home and part in a storage company warehouse."
-- The North American Newspaper Alliance (NANA), February
23, 1938
When we think about old glamour, are we just thinking about the ladies?
Brian Aherne 8x10"
He asks, Dressing gowns, too??
Yup. Pretty much anything you wear on screen young man.
For a contemporary film, one that took place in the present, often in the 1930s-1950s in particular, men's clothes would be bought from stores. Some actors, Hollywood stars like William Powell and Robert Cummings wore clothes of their own. An actor may suggest clothes that he had or he may buy for a character. He could bring in some clothes and try them on camera.
In cases like this an actor was expected to provide everything that his character might wear on screen, suits, shirts, coats, gloves, hats, scarves, pocket squares, pajamas, underwear and so on. The actors probably rarely wore these clothes in their private lives, since keeping them in the best shape possible was to their advantage.
The contract may also specify, for men and women, clothes that they would wear during photo shoots and tours to promote the movies. Clothes may be purchased or made just for those purposes alone.
The producer would give them a stipend, a bonus for buying clothes or using the clothes that they had. Wear and tear on their clothes was taken into consideration. If something special was needed the costume designer would create something. Then again, since it was probably tailored, it may well be available to the actor at the end of the movie.
There's a famous story about an actor who could track his old blue (?) suit through all of his early movies until he made the money to buy better clothes.
Depending on studio, director, actor, his contract, the film and the situation things varied. They may provide an entire wardrobe or a piece of it, making it in-house or purchasing it or providing it some other way.
In Casablanca Humphrey Bogart wore a trench coat and fedora styled in a way that would become his trademark. If these items were provided for him, if he owned them previously or after the film I can't say. As with many things, I've seen auctions claiming to be selling his original Casablanca trench coat.
Actors Charles Laughton and Elsa Lanchester.
Married 1929 until Laughton's death in 1962, they appeared in five movies together, including Witness for the Prosecution 1957.
The Internal Revenue Service, Tricky Tax Deductions in the 1930s:
In 1938, the newspapers ran a story that had been brewing for a few years. The IRS was going to hold a group of hearings about tax deficiency cases of Hollywood actors.
"The Board of Tax Appeals today ordered hearings on alleged tax deficiency cases involving 15 members of Hollywood's movie colony." Included were Marlene Dietrich, Charles Laughton, Madge Evans, Adolph Menjou and the late John Gilbert. One of the major issues to be settled was the amount actors could deduct from income tax returns for business entertainment, auto expenses, wardrobe expenses, cleaning and pressing of their clothes. "The largest claim is against Mr. Laughton assessed a deficiency of $104,430 on his 1934 tax."
-- The Pittsburgh Press, April 10, 1938

Until proven necessary business expenses, some deductions were dis-allowed. Mr. Laughton had certain issues with his taxes that were specific to him, but the IRS was still learning about special deductions for actors' clothing and the maintenance of that clothing.
For Laughton and probably other actors, the IRS questioned deductions made for music, his automobile, gratuities to stage hands, books and periodicals, telephone and telegraph, advertising and publicity. Were these things for personal use, what percentage was for business?
In his response and as part of the subsequent hearing, Laughton provided segments of his contract, including those stating that an actor (male) had to supply his own clothing for at least some of his roles.
This would have been in the actor's contract. Did you receive a bonus for buying or providing your own clothing. How about wear and tear on your clothes, shoes, etc.
1945 Custom shoes made in London for the Famous: Film Stars, Royalty, men and women
These days I hear film and television actors' contracts are quite different and it would be unusual to supply everyday clothes for a part.
A 2013 Nolo list of possible deductions for actors Wardrobe section says, "If you buy your own wardrobe, you may deduct the cost only if it is not suitable for street wear. For example, you can't deduct the cost of a modern business suit, but you could deduct an ape costume."
"The 1935 California legislature enacted a personal net income tax based on a graduated scale of net income. Primarily this law affected net incomes in excess of $5000 a year and its rates became progressively higher on net incomes above $10,000 annually.
"The personal net income tax income incurred the immediate opposition of the conservative newspapers, wealthy persons of substantial net incomes and particularly moving-picture producers whose incomes are reputedly large.
"Searching for some tax plan that would relieve them from the personal net income tax, such persons have become active in support of the gross income tax plan."
-- Our California State Taxes: Facts and Problems

The Motion Picture Producers Association of California Incorporated began a drive against the tax plan.
A 1935
Milwaukee Journal article reported that among those who it is estimated would have to pay 70 to 90 per cent of their incomes in combined state and federal taxes are Mary Pickford, Wallace Beery, Louis B. Mayer, Bing Crosby, Samuel Goldwyn, Irving Thalberg, Norma Shearer, Myron Selznick and Ernst Lubitsch. "An odd feature of the tax scare is that a great many of the highest paid actors are reported refusing work in order to hold their incomes below a certain surtax point."
Film industry folks complained that they were giving away so much of their income to taxes. Actors noted that their popularity is very fleeting, they'll make the high income over just a matter of a few years. Their ability to put away money for retirement was threatened. Some companies and stars were threatening to leave California and establish residency in other states to avoid taxes.
"In any instance the studio does not furnish shoes. Shoes are they property of the star or featured player. In many cases she has them made to match the picture gown or more often she has accumulated such a number that cases are rare where a pair of shoes to meet the requirements cannot be found in her personal wardrobe. But everything else draping the feminine form including underthings as well as stocking are studio liabilities."
-- NANA, February 23, 1938
Check your contract, Fellas....
"The Artist shall provide at his own expense such modern wardrobe and wearing apparel as may be necessary for any and all roles to be portrayed by the Artist hereunder, it being agreed however that should so called character or period costumes be required the Producer shall supply the same.
"The costumes, apparel and other articles furnished or paid for by the Producer pursuant to the terms of this agreement or otherwise shall be and remain the property of the Producer and shall be returned promptly to it."
The snippet of contractual language above was sent to the IRS to justify the deduction. Some of it is also quoted in the book, Long Live the King: a Biography of Clark Gable.
Even in those days, there were articles showing how the clothes worn by screen stars influenced how men dressed. Gentlemen's Quarterly was launched in 1931 and men's magazine Esquire was founded in 1932, first published in 1933. Actors would begin to appear on the covers and inside of such publications as well as in film magazines and newspapers.
In the mid-1930s Robert Taylor worked at Universal Studios and then at MGM. After making Magnificent Obsession in 1935, apparently he didn't return some of what he wore in the film promptly enough.
"Universal was withholding a check for $2,000 until Taylor returned the six made-to-order suits, dress coat, slacks and tuxedo coat and vest he'd worn."
When Taylor moved to MGM the next year, Louis B. Mayer gave him bonuses of $3000 and then $1500. "He advised Taylor about clothes. 'Maybe you can't act very well, Bob,' he said, 'but at least you can dress decently,' and sent the young man to his own tailor to get his first custom-made suit, his first dinner jacket and his first white suit and tails."
-- A Life of Barbara Stanwyck: Steel-True 1907-1940, Victoria Wilson
This is part of a short series. When other parts are posted links will be provided here.
Hitchcock's cameo appearance
with Cary Grant on the bus in To Catch a Thief
Coming up:
*

What did some of the stars have in these closets ready to go? The clothes they owned might even help them land a picture deal. How about an inventory?
*

An instance where the studio suddenly had to create an item of clothing for an actor. He couldn't produce the item needed and it could not be found in local stores!
*

A little about Cary Grant and the clothes he wore in some his legendary Hitchcock films
*
How did Spencer Tracy brilliantly handle costume in a couple of his movies?
*

What

had Errol Flynn so upset??
*

How did Robert Mitchum

handle the 'bring your own clothes' situation?
*

As you might expect, some of the snappiest dressers of the Golden Age, Robert Montgomery, Clark Gable, William Powell, James Stewart, Peter Lorre and more.
Sources and Resources:
Dressed: A Century of Hollywood Costume Design
by Deborah Nadoolman Landis
Edith Head: The Fifty-Year Career of Hollywood's Greatest Costume Designer by Jay Jorgensen
Long Live the King: a Biography of Clark Gable by Lyn Tornabene

Mitchum: In His Own Words edited by Jerry Roberts

It's Only a Movie: Alfred Hitchcock A Personal Biography by Charlotte Chandler

Day of the Peacock: Style for Men 1963-1973 by Geoffrey Aquilana Ross

Errol Flynn: The Life and Career by Thomas McNulty
Hollywood Costume by Deborah Nadoolman Landis

A Life of Barbara Stanwyck: Steel-True 1907-1940 by Victoria Wilson Mayer
George Hurrell's Hollywood: Glamour Portraits 1925-1992 by Mark A. Vieira Includes Carole Lombard, Mary Pickford, Jean Harlow and Veronica Lake. Also includes John Garfield, Humphrey Bogart, Lon Chaney and Tyrone Power.

Spencer Tracy: A Biography by James Curtis

Dangerous Men: Pre-Code Hollywood and the Birth of the Modern Man by Mick LaSalle
The North American Newspaper Alliance

, February 23, 1938

The Daytona Beach Morning Journal, May 16, 1950
Our California State Taxes: Facts and Problems by Hobson Dewey Anderson
Hollywood Costume: Edith Head and Alfred Hitchcock:
Legendary costume designer Edith Head and her collaboration with Alfred Hitchcock. A talk by
Deborah Nadoolman Landis

at V&A's 'Hollywood Costume' exhibition; via YouTube

Portions of State/Federal Income Tax Returns of Charles Laughton years 1934, 1935 United States Circuit Court of Appeals Transcript, Office of the Internal Revenue. Digitized into Public Domain 2010.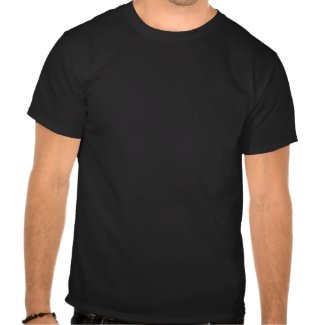 Rudolph Valentino: www.AriesArtist.com Tshirts
by
keithmcdowell
Shop for Rudolph Valentino T-Shirts online at
Zazzle.com
Rudolph Valentino as The Son of the Sheik 1925 Print
Do you know what I have to pay for this?! by
slicktees
Related Pages of Interest:
Classic film actors jobs, clothes, tools of the trade Tour film stars' closets, more
Tell them Clark Gable Left his jacket at your place
Dressing Gable, Rathbone, Robert Montgomery, Marlene Dietrich
It's 1930, Sherlock Holmes, Cary Grant's Stand-In talks about his duties
Sources listed may be used for any of the posts in the series. Major updates and corrections if necessary will be noted with a date.