Bring Me Some Figgy Pudding
Bring it right here. Sentiments from the traditional Christmas carol, We wish you a Merry Christmas.
Cary Grant, Lillian Harvey, Miriam Jordan, Clive Brook, Ronald Colman and many others said this about their beloved Christmas pudding.
Annually in newspapers and magazines Hollywood celebrities talked about their Christmas plans. This often included what they intended to prepare for dinner. The British ex-patriots interviewed wanted to bring some home to their California dinner tables. Old fashioned slow food or new and light, it's yummy.
Chief item necessary at Christmastime: Plum Pudding. Here are some recipes from old Hollywood celebrities and some video recipes from more current chefs. Busy this holiday season? You can always order your very own Plum Pudding and see what you think that way.

Recipes for Plum Pudding and Hard Sauce from actresses Leatrice Joy and Lilian Harvey. Leatrice Joy was born in New Orleans, but when asked for what she liked to serve at Christmastime, she jumped in with her recipe for plum pudding.
Plum Pudding Recipe
Leatrice Joy, 1921
Actress Lillian Harvey was born in London. When interviewed in 1933 about her
1920: Leatrice Joy says
'This is not my apron'

ideal holiday meal, she said it would include plum pudding with hard sauce.
Leatrice Joy Plum Pudding Recipe
5 oz flour
5 oz stale bread crumbs
3/4 lb raisins seeded
1/2 lb suet, chopped fine
1/2 lb sugar
1 Cup molasses
3 oz candied orange peel, cut fine
1 T grated nutmeg
3/4 teaspoon mace
1 1/2 teaspoons salt
5 eggs, well beaten
Unbleached cotton cloth & something to tie this off with

Mix ingredients, pour into thickly floured bowl unbleached cotton cloth
Tie, leaving space for swelling
Drop into kettle of boiling water
Cook this way for five hours
Serve with hard sauce (Ms. Joy didn't offer a recipe for hard sauce.)

Hard Sauce recipe, Lilian Harvey 1933
Lilian Harvey's Hard Sauce (aka wine sauce) Recipe
1/4 Cup Butter
1 Cup powdered sugar
2 T brandy
2 eggs [Separate the yolks from the whites]
1/2 Cup heavy cream
Cream the butter
Add sugar gradually, then brandy, very slowly
Then the well-beaten yolks and the cream
Cook over hot water till thick
Next beat in the whites
Older recipes may need some updating. Ingredients, particularly outside of the UK, may need to be substituted.
We wish you a merry Christmas,
John Denver and the Muppets A Christmas Together, 1978.
"Figgy Pudding?!"
Virginia and Carry plan their Christmas 1934 dinner.
Looks like their silver pitcher may have a CG on it? :)
"When a girl from Carthage, IL and a boy from Bristol, England get together to discuss Christmas dinner you would expect some differences of opinion but when we heard Cary Grant and Virginia Cherrill discussing their ideas of the big feast there was almost perfect accord.
Cherrill with Chaplin
City Lights
"Like most important Hollywood residents they much prefer a dinner at the home of intimate friends and the dinner menu drawn up by the English cook calls for no over-elaborate dishes."
Below is their
Christmas 1934

compromise. "In seven courses is precisely the sort of Christmas dinner Mr. Grant would have had back in old England.
"Christmas wouldn't be Christmas to an Englishman without roast goose and plum pudding. But Christmas wouldn't be Christmas to Miss Cherrill without mince pie so while Cary insists on pudding Virginia insists on good old American mince pie."
Maybe you can be the talk of your family with an "unusual" Christmas dessert this year? Show them what a chef you are with a plum pudding set aflame! This is yet another time to be extremely careful and make sure you know what you're doing, of course. Do you have a fire extinguisher at your house?
The menu for Cary Grant and his wife, Virginia Cherrill:
Oyster cocktail
Consomme
Breadsticks, celery, olives, salted pecans
Roast Goose, potato stuffing, apple sauce, duchess potatoes
Creamed Lima beans
Chicken croquettes with green peas
English plum pudding, brandy sauce
Frozen pudding, assorted cakes
Mincemeat pie
Bon bons
Crackers, cheese
Cafe Noir
Are You Being Served Christmas Special. They enjoy a traditional English holiday feast.
In 1931, Mr. and Mrs. Clive Brook divulged that their Christmas dinner will include:
Blue points on the half shell
Clear green turtle soup, Melba toast
Roast turkey with chestnut dressing
Pea timbales, cranberry sauce
Fruit and ginger-ale salad
English plum pudding, Demi tasse
Like Lillian Harvey, Brook is having a more American holiday turkey instead of Christmas goose.
Steve's Kitchen
Ingredients you will need:
140g / 5oz Raisins
140g / 5oz Sultanas
140g / 5oz Dates, chopped
140g / 5oz Currants
50g / 2oz Glace Cherries, halved
50g / 2oz Candied Peel
1 Lemon Zest, grated
1 Orange Zest, grated
1 cup of Dark Ale or Stout
2 Tablespoons of Molasses or Black Treacle
A good slug of Brandy
100g / 3.5 oz Soft Dark Brown Sugar
100g / 3.5 oz Breadcrumbs
100g / 3.5 oz Suet
60g / 2oz of All purpose Flour
1 teaspoon of Ground Nutmeg
1 teaspoon of Ground Ginger
1 teaspoon of Ground Cinnamon
1/2 a teaspoon of Ground Cloves
2 Tablespoons of Dutch Processed Cocoa Powder
1 Granny Smith or Bramley Apple, grated
2 Eggs
Excerpt from We Wish You a Merry Christmas:
"Now bring us some figgy pudding
Now bring us some figgy pudding
Now bring us some figgy pudding
And a cup of good cheer
"We won't go until we get some
We won't go until we get some
We won't go until we get some
So bring it right here
But what about Figgy Pudding vs. Plum Pudding?? Ok, so you want to make your pudding with figs? Here you go. Gather your dried figs while you may and follow the recipe above.
Matthew Walker Christmas Puddings Get one for yourself and your family.
As with the other Matthew Walker cookies and cakes, their Plum puddings get high marks from customers. They come in different varieties and sizes and, as expected, sell out as you get closer to Christmas.
The Dead Celebrity Cookbook Presents Christmas in Tinseltown: Celebrity Recipes and Hollywood Memories from Six Feet Under the Mistletoe
The popular Christmas edition. Paper or digital Kindle versions. A popular sequel to Frank DeCaro's popular book of celebrity recipes,
The Dead Celebrity Cookbook: A Resurrection of Recipes by More Than 145 Stars of Stage and Screen
.
Tip: If giving a Kindle (or Nook, etc) and gift card for ebooks for Christmas,
it's can be a good idea to let the person open the gift on Christmas eve. Christmas day, December 25, tends to have a few technical issues due to the number of downloads.
Amazon Gift Card - Email Amazon Kindle, set your amount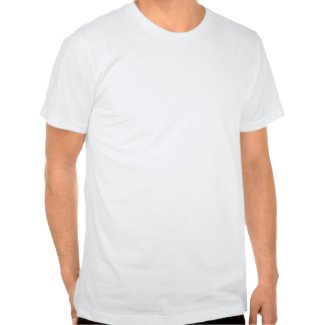 Wham Ham t-shirt
Mr Blandings Builds His Dream House
Buy or Create custom gifts, t-shirts at zazzle
"Greenwich. Some pudding! Lady Stonehaven, Father Christmas and Father Neptune mix all-Empire Dreadnought pudding for inmates of Greenwich Seamens' Hospital." 1931
Related Pages of Interest:
A Christmas Wish, John Denver and Kermit the Frog
Santa Claus shows up early in My Favorite Wife with Irene Dunne, Cary Grant, Gail Patrick, Randolph Scott
Alfred Hitchcock's Blue Food Christmas Dinner Party 1964: Guests included Cary Grant and wife-to-be Dyan Cannon... The soup, peaches and vegetables were blue. "Even when you broke your roll. It looked like a brown roll but when you broke it open it was blue..." If Hitch served blue plum pudding, I'm glad we haven't heard about it.
Kids' Play Kitchens, Healthy eating, learning toys
Gordon Ramsay and his Mom make a lighter version of Christmas Pudding
Sources
Screenland December 1921
New Movie Magazine December 1934
Visit the Steve's Kitchen channel for other recipes