Holiday Traditions from different countries
Stars' Christmas memories
"One thing I miss is the holly and mistletoe that grew along our country lanes at
Ronald Colman 1924

home. It is the custom for the boys to go out and gather some for Christmas decorations.
"Then there is the celebrated Yule log. At home the most impressive part of our Christmas is the moment when the huge log is dragged into the fireplace and lighted with a splinter from last year's log." -- Ronald Colman, born in England. -- Christmas 1927
We can incorporate our own childhood memories into the holidays we have as adults. Maybe the memories these stars share from their childhoods can inspire us. Are they favorites of ours?
Are some from a culture that is near and dear? What are your favorite Christmas traditions from around the world? So many things can make the season that much sweeter and often the things that are memorable don't cost much if anything at all.
"They will return to their beloved England leaving Hollywood fame and fortune behind them without even a backward glance." A November 1940 interview with Vivien Leigh. The actress intends to return to England where her husband, actor Laurence Olivier will enlist in the Royal Air Force (RAF) and she will act on stage.
Vivien Leigh, Laurence Olivier 1948
It was to be their last American interview. They had a little green Christmas tree on their piano. Also mentioned was Old Tom, "a huge alley cat who'd moved in with the Oliviers sans invitation. Old Tom was complained bitterly about the rain outside before curling up possessively on Vivien's right foot during the interview.

"Cary Grant returned from his jaunt to England the complete California convert. 'I never thougth I'd be homesick for Hollywood - but I was.' The traditional gray weather of England brought Cary to a sharp appreciation of Hollywood's sunshine. (Now don't remind me of those floods again.)" Referring to the Los Angeles floods of 1938. There was also some teasing in the media as to whether he'd been accompanied by girlfriend Phyllis Brooks, which could have also altered his mood and caused his homesickness.
-- The Milwaukee Journal, January 1939

When shootings of Heaven Knows Mr Allison finished, Dorothy and Robert Mitchum talked Deborah Kerr and her husband, Tony into celebrating the Christmas holiday with them in New Orleans. "'I'll show you New Orleans like you've never seen it with anybody else,' Bob wheedled. 'It's his favorite city,' Dorothy laughed, 'so he probably could, too.'" Deborah Kerr was married to Royal Air Force Squadron Leader, film and television executive Anthony Bartley.
Renee Adoree 1931
"In France, Christmas Day or Noël is for children. New Year's Day is for the grown-ups. Noël is a family day.
"The children put out their shoes instead of hanging up their stockings, and their gifts are stuffed into them.
"Then of course there is a large dinner but it, too is for the children. ... As a child I was with my family in my father's circus but we always celebrated Christmas Day."
-- Renee Adoree, Christmas 1927
The Legend of Santa Claus... What are the similar legends in other parts of the world?
Remember the little Dutch girl in Miracle on 34th Street? You'll hear children sing the same song in the video above.

(Best example was colorized.)
Memories of Christmas in Norway, Sweden:
Greta Nissen, Melvyn Douglas, Anna Q. Nilsson
"'Christmas in Norway,' her voice blurred a little with homesickness, 'the snow-covered hills and the evergreens and the red roofs of the houses the cozy sitting rooms lighted with the glow from tall stoves the tantalizing smells where the cooking and roasting and baking have been going on for weeks! ....
"Delicious sugary Berliner Kranz which were shaped into tiny wreaths, Fattig Man which literally translated means poor men, but there is nothing poor about those cakes made of eggs and butter and cream. ...
"'No one is forgotten at Christmas in my country. Sheaves of wheat are hung
Greta Nissen

from city windows and country barns for the birds. A bowl of rich cream and rice pudding is left for the cat and the dog has a marrow bone. Out in the country the cows and sheep and horses get special rations.
"'Then there is the Yule-nisse the little gnome-like man with long, white beard and red-tasseled hat who takes the place of your American Santa Claus. A man to be feared as well as loved, the Yule-nisse for if the children have not been good he pulls the little girls' braids and pinches the boys and never a thing does he leave them.
"'But for the good little boys and girls there are skis and sleds and dolls and skates all left under the tree in the living room. A bowl of rice pudding must be left for the Yule-nisse for if he is forgotten he displays a fearful temper and all sorts of ill things happen to the family in the coming year.'" The character may also be known as Tomte in Sweden. Beautiful snow in Scandinavia.
In 1933, Garbo had her Christmas tree shipped from her home country of Sweden to California.
When Melvyn Douglas was a child he went with his parents to visit friends in the Swedish countryside "for a Christmas filled with unforgettable joy and anxiety.
"The anxiety as he explained in pauses between picture conferences on the Columbia lot came from the fear that Santa wouldn't be able to locate Melvyn if Melvyn were in Sweden instead of at home in England and from his own inability to say in Swedish what he wanted to eat."
Anna Q Nilsson 1923
"Anna Q Nilsson going back to Sweden to spend Christmas with her family. Good news that her doctors have told her she was well enough to travel. Her family has made all sorts of plans to celebrate her return." (Nilsson had hurt herself when she fell from a horse and had been recuperating.)
Christmas 1930
Still war die Nacht, Marlene Dietrich 1966
Germany: Marlene Dietrich, Lil Dagover
Six thousand miles separated Marlene Dietrich from her husband and baby in Berlin but she thought nothing of that when Christmas came near and traveled back to her home for the holidays. She'll be right back because she has made a great hit with her first picture, Morocco. This is when we first saw Ms. Dietrich in what would become her signature tuxedo. Christmas 1930
In 1933, Marlene Dietrich was "following the German custom of having the tree on Christmas Eve. The tree that will make her body-guarded daughter Maria Seiber dance with glee and will be decorated with marzipan - German delicacies made from chopped almond paste and covered with coatings of chocolate or other candy made into shapes of fruits and toys."
Actress Lil Dagover, "I have a husband whose name is George Witt. He is an executive for a German motion picture company.
"We have a daughter, ten months old. Her name is Ave Maria. Her first picture for Warner Brothers will be I Spy." It was suggested that her plans, like Dietrich's were to return to her family in Germany for the holidays. Christmas 1930
Dagover was in The Woman from Monte Carlo, but she may be better known by some as an actress in the 1920 film The Cabinet of Dr. Caligari.
Christmas shopping in London 1940s
Christmas in Mexico, Ramon Novarro
Christmas 1931 Ramon Novarro gave an interview about his Christmas Spirit.
"The tale goes Ramon's house is open to anyone who can establish a legitimate claim to being of the Samaniegos (his real name) clan. And in Mexico they recognize cousins to the forty-second degree. Not long ago, a Samaniegos presented himself at the Navarro home, introducing himself as a member of the
Ramon Novarro


1931
clan.
"Ramon had never heard of him but calling his mother the stranger was asked to establish his claim to kinship with her who knew the family connections better. Though she had never heard of him still his cousinship though remote was sufficiently remote according to the Navarro code to admit him into the family circle.
"'I never had a Christmas tree and never heard of Santa Claus until I came to the States,' said Novarro." He grew up having Christmas in Mexico.

"'Beautiful and unique is the Mexican celebration of the Christmas holidays. The holidays begin with the posados. Posados translated into English means nine days and are observed in commemoration of the nine day journey of Joseph and Mary from Nazareth to Bethlehem. ... In 1930, actor Charles Bickford spent the Christmas holidays in Mexico City.
-- Christmas, Silver Screen 1931
Errol Flynn remembers Christmas in Ethiopia
December 1938 Hollywood magazine celebrities were asked to recall memorable Christmases.
Here is a past Yuletide in the life of Mr. Errol Flynn. It's the only one that really involved travel or memories of lands outside of the US. Great story.
"Errol Flynn long before he entered the movies he landed in Ethiopia with Dr. Harry Erben a close friend en route from Australia to England. Simultaneously with Christmas Day he arrived in what was then Haile Selassie's kingdom. Flynn didn't speak the native language and there seemed to be no native very conversant in English.
"Much to the surprise of Flynn and Erben the natives nevertheless escorted them to first class lodgings and proceeded to prepare one whale of a feast. What with banqueting and dancing and speech-making, the affair to Flynn's growing mystification, lasted three days.
"He was beginning to wonder whether this was a normal Yuletide revel in Ethiopia when there arrived an English speaking native who explained that the whole thing was a social error.
"The natives had mistaken Flynn and Erben for a pair of big game hunters, long awaited, who had promised to hire a good slice of the population for a trip South after lions. With mutual apologies, the festivities ended; but Santa Claus anyhow had had his fling."
Eighty years ago in December 2014, Alfred Hitchcock's 1934 film The Man Who Knew Too Much was released in the UK. In 1935, the movie was released in the US. An article appeared around Christmastime, introducing American audiences to this "new German actor," German Star Studies his lines first in foreign tongue. How did he prepare for his first movie where he had to speak English?

Peter Lorre "learned the language in 60 days in an English-language picture, The Man Who Knew Too Much made in London and later pronounced the best picture of the year made in the British Empire. Lorre mentally translates the speeches into a language in which he is more at home in order to get the exact shades of the meaning and inflection more firmly in his mind.
"When he is entirely familiar with the characterization, he studies that written appearance of the English lines and follows by repeating in English until he has the speeches perfect. It's a three-way system but it has made him letter-perfect in the rendition of his role."


-- San Jose News,December 1935
Related Pages, Books, Gifts:
Christmas Truce, Christmas in the Trenches included in: WW1 Centenary 2014 exhibit at the year's Chelsea Flower Show article
The Christmas Troll and Other Yuletide Stories: Magical Creatures;

A Weiser Books Collection
Christmas Marzipan
: A special gift package, special shapes, colors
Dressing Rathbone, Gable, Marlene Dietrich
Princess Car Gifts for the Bride, Birthday Girl, Business Woman
Christmas & Holiday Cookbooks Kindle and Paper; Selection includes
recipes from around the world, a World War 2 era cookbook, dessert themes and many more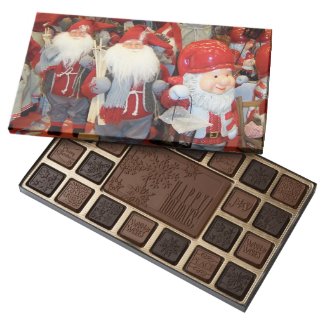 Christmas in Sweden 45 Piece Assorted Chocolate Box by StuffOrSomething
More Boxes of Chocolates to Personalize for other occasions online at Zazzle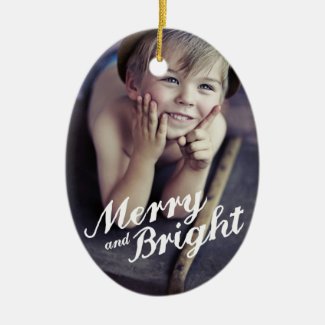 Merry & Bright Happy Christmas Photo Tree Ornaments just one of the personalized ornaments, add text and photos
Look at Year Ornaments, decor online at Zazzle
Dr Caligari Jane and Francis 2.0 Table or Pendant Lamp by TheDreamporium
Lil Dagover as Jane Olsen
Werner Krauss as Dr. Caligari
Conrad Veidt as Cesare
Friedrich Fehér as Francis
We have a table lamp and realize that with some designs a colored light bulb, pink, blue etc can add some drama
Design or Find another pendant or table lamp at zazzle