They're getting ready for Christmas
Claire Windsor suggests
we shop early for Christmas
"The first local indication that the big day is nigh is the physical change in Hollywood Blvd. From La Brea to Vine on either side of the street each block is decorated with six huge lighted Christmas trees.
"From December tenth through January first the famous street is not known as Hollywood Blvd. To everyone in southern California it is known as Santa Claus Lane."
"The Hollywood Chamber of Commerce is going to spend over twenty thousand dollars in decorating the streets alone. They are having specially designed Christmas trees constructed to fit around the electroliers on Hollywood Boulevard. These will make the boulevard look like one long row of old fashioned Christmas trees with a golden glow in their center."
It's the late 1920s and early-mid 1930s. What is (or would have been) on your shopping list?
Christmas Shopping with stars from Hollywood's Golden Age:
"I believe it is this hectic last-minute rush that is responsible for so many of
the useless presents from which we all suffer at this season of the year!
"A gift that is not wanted and that is no earthly good to the recipient is worse than no gift at all because after all, it is the thought behind that matters and it is a poor compliment to a friend if we don't take the trouble to find out what he or she would most appreciate." ...
"Pretty blouses and undies always make acceptable gifts and here the individual tastes of those who are to receive them should be carefully studied. Favorite colours should be remembered as well as the style of the garment. There is no sense in giving a pair of pyjamas however pretty to the girl who you know prefers to wear a nightie."
-- Ruth Roland, 1925
Example of an unfortunate gift: The previous tenants who lived at the home of Madge Evans had left a young alligator in the pool. "It was cute and we thought it an added attraction, but presently it began to grow and we had a terrible time getting it out of the pool. I lost my enthusiasm for it when it threatened to bite the dogs. I have four dogs, you know."
"Shirley Temple is doing her shopping by telephone this year. Last year she and her mother ventured out on one trip because she longed to see Santa Claus. As soon as she entered the toy dept of the store there was a shout from a group of youngsters who noticed her and Santa was forgotten.
"Shirley had to get down behind a counter until the excitement died down." Maybe Santa will visit the studio sometime for the children who work in the movies?

(1937)
The average star sends out anywhere from 500 to 1,500 Christmas cards. They prepare their lists carefully. They forget no one on the set or the lot whom they feel should be remembered. Hairdressers, cameramen, police, prop men, grips, electricians, the man who parks their motor car, the gate man, publicity boys, all receive appropriate gifts.
Hollywood has become far more practical minded in the past few years. Celebrities also make donations to charitable causes particularly at Christmastime.
Jean Harlow has already presented Powell with a set of handkerchiefs
Here they're on the set of Libeled Lady
Jean Harlow, now a brownette, has all her personal gifts made to order from her own design. Jean is giving Bill Powell a silk scarf on which she has embroidered his initials.
In the movie Desk Set, Katharine Hepburn's character buys a bathrobe and embroiders her boyfriend's initials on it. Norma Shearer will make the rounds of several of the smaller shops.
Sometimes custom items take a little longer. Regardless when ordering anything, check to see what information they need and when it's supposed to be ready.
Joan Crawford will go to a department store and take a private room. With a salesgirl, the same one now for four years, she will go over a previously made list. Different varieties of articles Joan has listed will be assembled, from which Joan makes her choice.
Carmel Myers giving evening bags as gifts in 1925

In 1936 lucky Dick Powell and Joan Blondell knew somebody connected with one of the big department stores. They spent some time on a pre-Christmas Sunday as the store's only customers.
"Sometimes the stars prefer to shop in a group. Madge Evans and Una Merkel usually shop together.
Promise not to tell anyone, but t

his year, Una is giving handbags and fitted cosmetic cases while Madge is giving quilted chiffon velvet bed jackets which she brought back from her from a recent trip to London."
A magazine told a story of some ladies who followed actress Irene Dunne all around a department store and bought all the clothing that she bought. The reporter suggested that they would be disappointed to find that Miss Dunne wasn't buying things for herself but for "a servant's birthday."
This year Wallace Beery will surprise little Carol Ann Beery with a collection of dolls, one from almost every country in the world which Wally collected himself on his recent trip to Europe. Robert Montgomery is giving some gifts that he purchased while traveling in the East. His wife is giving compacts, scarves and pocketbooks. When this article was written, Elizabeth Montgomery was three years old.
Garbo herself was seen buying a man's wristwatch and a dozen necklaces. No one asked who the wristwatch was for.
John Barrymore is looking a new motor cars. Stuart Erwin is also shopping for a car to surprise his wife, June Collyer.

Frederic March ordered a combination repeating gramophone and radio.
Warner Baxter a radio for his mother. Who would buy an iPad mini or tablet

this year?
Uncle Bernie shows his wares to Vera-Ellen and Johnny McKee.
Ben Gage and Esther Williams pause at the famous orangeade falls.
Christmas 1949,
Uncle Bernie's Toy Menagerie ,

a toy store in Beverly Hills, one that was popular with the Hollywood set, closed its doors one December evening for a party of 'grown up kids.'
The guest list included Esther Williams and Ben Gage, Larry Parks and Betty Garrett, John Ireland and Joanne Dru, Vera-Ellan and Johnny McKee, Candy and Mel Torme, Barbara and Marshall Thompson, Nancy Davis and Peter Thompson, Glenn Denning, Phyllis and Don Taylor and the Churchills. They were there to do some Christmas shopping and they played with the toys themselves.
"William Powell buys bath things until you figure he must be about the cleanest man on earth. After experimenting with several back brushes he finds one with a long handle that reaches all points North and South. He takes it and puts an army of pine soap and shaving necessities. About fifty dollars is invested here to keep the Powell chassis pure, but pure!" Are any of these bath items Christmas gifts?
-- November 1935
Shopping for Party Food
We're visiting Young's Market in Los Angeles. William Powell has big parties and he's shopping for one now. He prefers to select the meat for his table whenever he can and he likes a good thick steak. He went in a huddle with the butcher.
Powell "inspected several cuts with a shrewd eye and decided on some porterhouse, well-hung and rimmed with just the right amount of fat. The butcher has a wholesome respect for Bill's judgment." This is apparently the best steak in the market. He will also buy sauces, wines and a lot of candy for the party and the season as a whole.
Carl Brisson is buying Swedish Aalborg Akavit and Kirsebaer Liqueur. (Carl Brisson's son Frederick was the husband of actress Rosalind Russell.) Katharine Hepburn is at the deli counter. Gary Cooper used to shop himself before he was married. Ralph Bellamy is buying champagne.

Louise Fazenda and Zasu Pitts have arrived to do some shopping together! Joan Crawford likes brandied and spiced fruits. The Selznicks like their caviar, as does Merle Oberon. Ronald Colman likes nuts, Macadamia nuts.
Sally Eilers doesn't deny that she's stopped by at lunchtime and is eating the free samples but she'll buy what she likes. Ginger Rogers gets fancy cookies and crackers also green fig marmalade.
Madge Evans is buying cheese.

Mrs. Harold Lloyd buys a large quantity of Roquefort cheese for her family.
Cecil B. DeMille may go shopping himself and head straight for the fancy sausage department. "He sweeps a lavish hand down the showcase and says 'I'll take some of that.'"
Louis B. Mayer has a standing order for kippered barracuda and Eastern smoked whitefish which is delivered to him every week at the studio. The best candy customers are Myrna Loy, Katharine Hepburn, Mrs. Pat O'Brien and Zasu Pitts.
A late 1936 Motion Picture interviews Powell and Harlow. The article also mentions his penchant for parties and gives a clue as to why people, including local merchants would like like William Powell.
"At MGM that lot of well-liked regular guy stars, Bill is one of the best liked of all. Everyone from the biggest big shot of all down to the newest and humblest worker is his pal. They don't call him Mr. Powell they call him Bill. Always at about 4 in the afternoon Bill stands treat on his stage.
"He sees to it that candies, peanuts, soda pop and sandwiches, hamburgers with onions, cold beer and other pick-me-ups are brought onto the set. Everybody cuts in, Bill stands the treat. It's a time-honored custom and nobody'd think of cutting in on Bill's privilege of paying for the works. Then at the close of every picture, Bill throws a big stage party. He's arranged with a big-time caterer to move onto the stage as soon as the director yells the final, 'Cut!'"
The Christmas Tree
Bette Davis telegraphed a request for a tree to be cut from her 110-acre estate on Sugar Hill which she purchased as a summer home. The 10-foot New Hampshire fir tree, wrapped in burlap started its long rail journey across the country December 8, 1939 bound for Miss Davis' Los Angeles Home.
At Harold Lloyd's house there is a special Christmas custom. The tree which little Gloria has each year is a live one in a box. After Christmas each year the decorations are removed and the tree replanted until today she has living trees as memories of each Christmas.
This from a 1930 newspaper article. Gloria Lloyd Roberts was born on May 22, 1924 Feb. 10, 2012 at the age of 87.
Feeling homesick this holiday? Greta Garbo will celebrate with a little bit of Sweden having had her Christmas tree from the old country shipped from there. Miriam Jordan has had her mother ship her plum pudding from England.
Fans had some great opportunities in the old days, too. In 1928 magazines had lots of contests. Write an essay and win Charlie Chaplin's camera, Mary Pickford's desk set, John Gilbert's wristwatch or Greta Garbo's negligee.
"The Garbo boudoir gown designed by Gilbert Adrian is of Nile green transparent velvet. The gown fastens in the front with a bow of self material, a wrap around drape effect. An exaggeration of the dolman sleeve is graceful."
Here's the topic for the 1928 Garbo essay: Is an actress' popularity affected favorably or unfavorably by tragic roles? Why? Is an actress at the mercy of the character she plays or does the personality of the player measure her popularity?
Jack Benny goes Christmas shopping
Wrapping with the stars, 1937:
Joan Crawford has chosen a color scheme of blue and silver. Ginger Rogers has selected a reddish gold paper to match her hair.
Myrna Loy's is a radiant blue star studded with blue and white cellophane ribbon to bind it.
Gary Cooper will send out his presents wrapped in paper gay with hunting scenes. Ronald Colman has selected English snow scenes.
Silky paper printed with the music of famous old Christmas carols will wrap Jeanette MacDonald's gifts.
Madge Evans is planning a doggy Christmas, she has had her gift wrappings stamped with the pictures of her four pets two Scotties and two Pekingese. The Jack Oakies, Charlie Ruggles and Alice Brady all dog lovers are working out the same idea.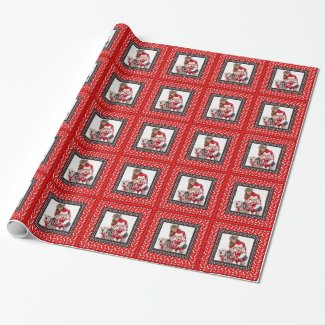 Add your own photos, artwork to gift wrap, supplies
Christmas Dog Bone Pattern (above) Add Photos Wrapping Paper
Grace Moore has chosen pure white. Her packages are covered with white cellophane over white tissue paper and tied with wide white satin ribbon. Into each is tucked her favorite flower a fresh white gardenia.
"Cover a few pillows with inexpensive bright red sateen and perhaps make a slip cover for one of the chairs in sateen, too," suggests Stephen Goosson Art director aka interior decorator at First National Studios. Some people "wrap" some of their paintings complete with tying a ribbon or adding bows, that is they cover them in wrapping paper at holiday-time.
A 1925 article suggested gift wrapping an empty box. Fill it with individual favors for each guest and then place that box on the buffet set flanked by lighted candles. Great idea if you aren't planning a sit-down meal and can't leave something at each person's place setting.
Like all of us, stars love their pets. Christmas 1935 or 1936 William Powell had a bracelet made for Jean Harlow with charms that looked like her Persian cats.
Are You Being Served? Christmas in the 1970s
Related Pages of Interest:
Shop safely from a trusted retailer with a secure web site. Gifts that may be returned.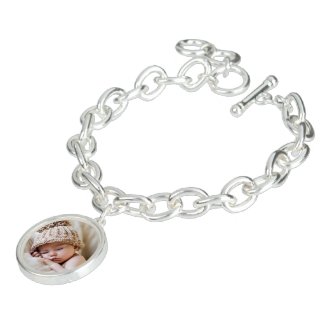 Your Own Photo Charm and/or Bracelet
Find other Photo Charm jewelry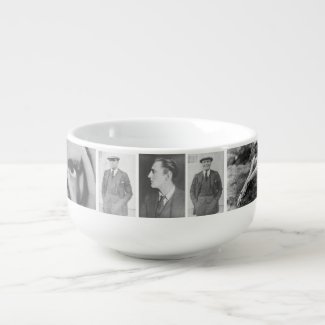 Old Movie Soup Popcorn Ice Cream Ice Cream Snacks Soup Mug
Barrymore, Fairbanks, Theda Bara, Moreno, Movie Vampires, Vamps, Silent Movie icons for soup, popcorn or other snacks; having a party?
Check out Snacking Soup Mugs online at zazzle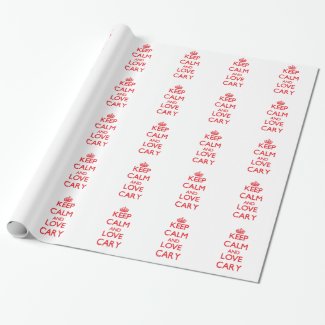 Keep Calm and Love Cary (Grant?) Wrapping Paper
Star of the month of December 2014 on TCM by worldcityshirts