"I once gave a dinner party where all the food was blue. Everything was blue."
In the early 1930s, Alfred Hitchcock gave a
blue food dinner party for actress Gertrude Lawrence. It wasn't just your average dinner party, few of his parties were average. He would later say he thought this particular party was The best practical joke I ever played.
As luck and Hitch would have it, that wasn't the only blue food party that he ever gave. One look and you'd guess he was pretty silly guy.His relationship with food, on and off screen is legendary. There are some terrific books, a few listed below, worth checking out depending on your interest.
How would you stage a Hitchcock party?
But first, it was the roaring thirties, when Mr. Hitchcock decided some food must be dyed. His 1932 film, Lord Camber's Ladies starred Gerald du Maurier, Gertrude Lawrence, Benita Hume and Nigel Bruce.
Yes, that's the Nigel Bruce who would go on to play Dr. Watson in 14 Sherlock Holmes films with Basil Rathbone. Benita Hume was married to actors Ronald Colman and then George Sanders. With Colman, she appeared in The Halls of Ivy on the radio and television.
Hitchcock reminisced. "I happened to have a friend who was the owner of a big chain of restaurants. This was a restaurant called the Trocadero, one of the big ones in London. We had a private room upstairs. And all the food I had made up was blue.
"Even when you broke your roll. It looked like a brown roll but when you broke it open it was blue. Blue soup, thick blue soup. Blue trout. Blue chicken. Blue ice cream." Alfred Hitchcock: Interviews (Conversations with Filmmakers) by Sidney Gottlieb.
In 1972, Alfred Hitchcock appeared on The Dick Cavett Show giving a 90 minute interview. He talks about his life and his career. During the interview, he talks about his love or practical jokes and his dinner party where all the food was dyed blue.
In some interviews, he said the dinner party had been "at a London hotel." Hitchcock and du Maurier discovered that they had a shared hobby, elaborate practical jokes. Blue food dinner parties were not common. If you have one, tell us all about it!
Gerald du Maurier was the father of writer, Dame Daphne du Maurier.
Many of her works have been adapted into films. This includes the novel, Rebecca and short stories such as The Birds. Several people have said that Daphne du Maurier's version of The Birds is more suspenseful than Hitchcock's film. Great gift idea would be the book and the film together.
She has also written Gerald: A Portrait
a portrait of her father, the actor who played the original Captain Hook. He'd played dual role of George Darling and Captain Hook in Peter Pan, or The Boy Who Wouldn't Grow Up at the Duke of York's Theatre London in 1904. Ms. du Maurier's book shocked many readers.
Hitchcock planned all the details of the party.
"There were other things at the dinner. Gertie Lawrence, when she sat down, she sat on what is called a whoopee cushion.
"Vulgar noise. You know talking of vulgar noise, the origin of the word razzberry as a term of disapproval?
"It is used every day. Razzing. But it comes from 'Giving him the raspberry.'"

--Also from the Gottlieb book
Rodgers and Hart wrote Blue Moon in 1933. Gertrude Lawrence wrote the lyrics in pencil on her stationery. "An important document." Was she inspired in any part by that dinner party? :)
Not surprisingly I couldn't find a photo of Hitchcock with blue food or a pic of the director dressed like a member of Blue Man Group.
Here's an idea for your dining pleasure. In 1957 Yvonne DeCarlo, known partly as Lily on The Munsters, released an LP of standards Yvonne De Carlo Sings orchestrated by John Williams.
Her CD contains 10 songs including:
In The Blue Of the Evening, Little Girl Blue, Blue Moon, My Blue Heaven, Mood Indigo,
Am I Blue?
and
I Got it Bad.
Random Hitchcock Pranks
to Admire and Emulate
Sir Gerald du Maurier returned to his dressing room after a successful opening night. Instead of finding flowers or a congratulatory telegram, there was horse waiting in the cramped quarters. It must have cost Hitchcock a considerable sum, du Maurier guessed, but it must have been worth every shilling to be remembered as the donor of so bizarre and unforgettable a memento. The Dark Side Of Genius: The Life Of Alfred Hitchcock
When Peter Lorre complained, on the set of The Man Who Knew Too Much, that a suit had been ruined, Hitchcock had another one sent to him, beautifully tailored in the same material but cut to infant size.
-- Time Magazine Hitchcock On the Half Shell May 9, 1983

After shooting The Farmer's Wife, Hitchcock gave a reception for the cast and crew, about 40 people in all. But the supper was served in the smallest room of a West End restaurant, where Hitch brought in aspiring actors as waiters - one to each guest - and instructed them to serve with appalling rudeness and incivility. -- The Dark Side of Genius.
Blue Food Dinner Party, The Sequel
Hitchcock was in a blue mood again in late 1964 when he planned the dinner for his Christmas party. Some may thought his pranks to be a bit sadistic. The guest list included James Stewart, Cary Grant and Dyan Cannon.
Ms. Cannon talks a little about Alfred Hitchcock's blue food party in her book, Dear Cary: My Life with Cary Grant
. She says that Grant had politely declined most of his invitations to holiday parties but he accepted this one and told her to be prepared as anything could happen. Hitchcock liked to surprise his guests.
The evening began with blue cocktails. And then the food was a bright turquoise blue, including broccoli, potatoes and rolls.
This time it was Jimmy Stewart who sat on a whoopee cushion.
"'Cary,' Hitch said placidly, 'Would you care to say grace?'
"Cary folded his hands and looked heavenward. 'Dear Lord, please punish our friend Alfred to the full extent of your almighty powers but spare his dear wife Alma because as hard as she tried to edit the meal he insisted on the final cut.'
"'Do you think it's safe to eat?' I whispered to Cary.
"'The color may be off-putting but I"m sure it's perfectly fine,' Cary said sanguinely. He was wrong. By the time the night was over, the two of us had worn a groove in the carpet between the bed and the bathroom."
The holidays ended more happily though, "New Year's Eve found us alone at Cary's house, sitting by the fire and sipping cognac."
You should also check out the book, Good Stuff: A Reminiscence of My Father, Cary Grant
by their daughter Jennifer Grant.
Don't think they have any blue food in there but can't say for sure.
Jennifer went on to name her son after her father so there is actually another young Cary Grant around. *This is, of course, the same daughter Jennifer for whom Cary Grant created the Christmas Lullaby.
This is posted on Dyan Cannon's birthday and we wish her a very happy birthday!
Find out about Alfred Hitchcock's Quiche Lorraine courtesy of the BFI
** This is the first in a short series..... Hope you aren't feeling blue.
There are several
books on and including Hitchcock
. Here are a couple that address the use of food as a motif in his films. You can probably find them at your local library, maybe even at a used book shop. Look for them on Kindle if available.
Hitchcock's Motifs (Amsterdam University Press - Film Culture in Transition)
Beyond the Stars 4: Locales in American Popular Film (Vol.4)
Color and the Moving Image: History, Theory, Aesthetics, Archive (AFI Film Readers)
Hollywood Stories: a Book about Celebrities, Movie Stars, Gossip, Directors, Famous People, History, and more!
This book offers anecdotes about film actors and directors, famous names from the movie world especially from the 30s-70s! Funny and fascinating. Alfred Hitchcock is included.
The Dick Cavett Show - Hollywood Greats
DVD set. The Cavett Hitchcock interview is included in this collection. Also: Katharine Hepburn, Fred Astaire, Bette Davis, Groucho Marx, Debbie Reynolds, Kirk Douglas, Marlon Brando, Mel Brooks, Frank Capra, Robert Altman, Peter Bogdanovich, Robert Mitchum, John Huston and Orson Welles. We sometimes see them rebroadcast on channels such as TCM and at least temporarily online in places like YouTube.
Links to Related Pages of Interest
Top 5 Hitchcock Chicken Scenes
Blue Wigs for Plays & Parties, Cosplay, Performance, Sporting Events
20 Famous Movie Milk Scenes
What to eat, drink, serve and snack on while watching favorite films
Eat along with your favorite characters, Movie Night meal ideas
Why don't we like blue food? The psychology of the color blue, weight loss and the blue plate special
Color and the naming of Restaurants, Bars and Pubs
Play Food, Toy Food Learning Toys
Santa Claus, Christmas comes early w/Cary Grant in My Favorite Wife
Join Amazon Prime - Watch Over 40,000 Movies
With your Prime membership, you can borrow the above book for free on your Kindle device.
We chose Amazon Prime
because we prefer their wide selection of movies and documentaries to other streaming video sites, and the yearly price is about the same. But you get added benefits to joining Amazon Prime in shipping and ebooks that can be read on your computer many other devices. Late April they announced that HBO will stream many of its series and specials over Amazon.
Cotton Candy iPad Mini Cover by
CarriesCamera


The design is available on a wide range of items, electronics, gifts, apparel
Picture Puzzle: Movie Title? hat not just for Directors, avail in blue & other colors
Shop for Movie Hats online at Zazzle.com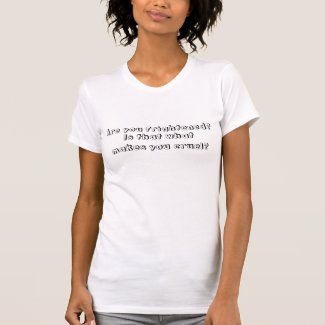 Hitchcock Thoughtful Quote, Film inspiration Tshirts
"Are you frightened? Is that what makes you cruel?"
Change color, shirt style, font style and colors...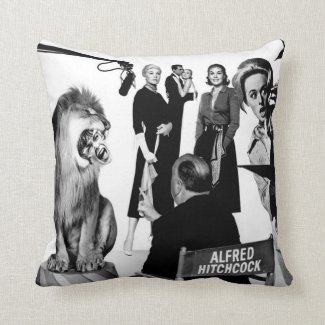 Hitchcock Pillows by Reservoircats
Choose size and shape, Hitch has got your back
View more throw pillows.
References, Sources not cited above:
The Independent newspaper April 2004
Wikipedia articles