Frank Thornton was born on January 15, 1921 in Dulwich, London, England as Frank Thornton Ball. He died in 2013 at the age of 92. Watch a film of TV show with Mr. Thornton in it if you're feeling blue.
Another great British actor who we lost in 2013 is Richard Briers. His birthday is January 14, 1934.
During the Second World War, Frank Thornton served in the Royal Air Force. You may remember that the actual military experience of one of his characters, Stephen Peacock, who insisted on being addressed as Captain Peacock, was dubious.
Thornton appeared in The World of Beachcomber which ran on BBC2 beginning in the late 1960s. Other cast members included Spike Milligan, Ann Lancaster and Michael Redgrave.
** Enjoy a little
Chanson D'Amour at the end of this page. **
Old movie fans may remember his role as Peperel in the 1965 Roger Corman horror film, The Tomb of Ligeia which starred Vincent Price and Elizabeth Shepherd. For a film so saturated with color and emotion in its appearance and events you notice that there really are few characters overall.
Price played Verden Fell, whose first wife, Ligeia came back in the form of a black cat. The screenplay by Robert Towne was based upon the tale Ligeia by Edgar Allan Poe.
This film has many memorable scenes and lines. Price laments that, "I tried to kill a cat with a cabbage last night."
I've just discovered the book, British Horror Film Locations. Lots of information on the genre, the locations and people who contributed to it from the early days to the 2000s. It's very interesting.
Not only do they talk about homes and even mausoleums where films were shot, but they show you where famous authors were born. You see where noted people lived, where they are are buried. It's also available as an eBook.
Frank Thornton is no doubt best remembered for his roles on television British comedies especially, Are You Being Served?
Also for its 'sequel' Grace and Favour, known in the US as Are you being served again? and his roles on shows such as Last of the Summer Wine.
In the early 1980s the British morning show, Breakfast Time went behind the scenes to see the making of
Are you being served?
In Are you being served, he was the snooty and somewhat licentious floorwalker of Grace Brothers department store, Captain Stephen Peacock who wore the obligatory red carnation. Oh Captain Peacock, Are you free??
One of my favorite episodes had a visit from Captain Peacock's wife who
Image from Amazon.com

suspects him of cheating. To hide from her he's is forced out onto the ledge of the store holding onto a rope for his safety.
She looks out the window and says something along the lines of, "You were going to jump, and hang yourself as well! That's what I love about you, Stephen. You're so thorough!" There is someone for everyone.
With John Cleese, Jonathan Cecil and a large ensemble cast, in 1980, he appeared as Gremio in a BBC Shakespeare production, The Taming of the Shrew. It is available to stream on instant video.
Think of this if you're new to Shakespeare or need something for a class assignment?! There are so many great versions of the plays available.
Frank Thornton and Trevor Bannister (Mr. Lucas)
discuss character and situation in writing.
He appeared more recently in the 2001 Robert Altman film Gosford Park with a large ensemble cast including Helen Mirren, Maggie Smith, Derek Jacobi, Stephen Fry and Alan Bates.
MP3 or CD: The Radio Ham: feat. June Whitfield, Patrick Cargill and Hugh Lloyd also on this recording: John Bluthal, Frank Thornton, Annie Leake, Clive Dunn, Derek Guyler
A PSA that he did about
Road testing Pedestrians
Are You Being Served CD; UK premiere 1996
This audio CD is described by a seller this way: "Rare four track pressing from 1996. Exclusive techno song featuring sound clips under license from the original show!
Four remixes with John Inman (as Mr Humphries) and Frank Thornton (as Captain Peacock).
"
Surprised by Michael Aspel for
This Is Your Life
in 1998.
Frank Thornton and his wife spoke in October 2009 about the show. Thank you to the Big Red Book and all who've uploaded these videos. They deserve Likes and comments.
What are your favorite BritComs, past and present??
Nice to see that
Richard Briers' show,
Ever Decreasing Circles
is available on DVD. However, I only see versions that are playable on recorders in
Regions 2 and 4.
The program, also featuring Peter Egan & Penelope Wilton and written by John Esmonde and Bob Larbey.
The team also worked on
Good Neighbors/The Good Life
and
Mulberry
. Larbey wrote
As Time Goes By
with Judi Dench and Geoffrey Palmer. These are all terrific British comedies that we can see on television and/or get on streaming video.
Ever Decreasing Circles
is re-running in the UK on BBC4.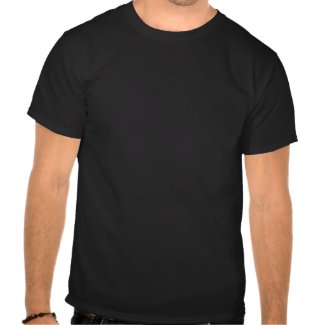 We seem to have gone from the grotesque to the ... tee shirt
Make your own custom tee shirts designs online at Zazzle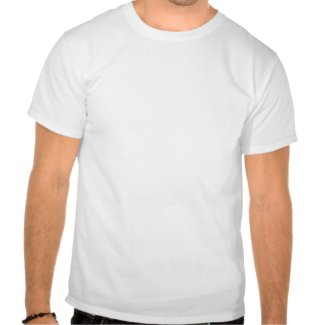 Bayview Retirement Village Saves Money Tshirts
Look at more Retirement T-Shirts at
zazzle
Related Pages of Interest:
Diamonds are a Man's Best Friend: Are You Being Served?
"
Chanson D'Amour
: Sung by Mr. Spooner. Backed by Mr. Humphries. Mrs. Slocombe and Miss Brahms. With Doo-Dahs by Captain Peacock and Mr. Rumbold."

-- Mr. Humphries.
From the episode The Pop Star. This was the Are You Being Served series finale.
Some of the cast of AYBS:
John Inman as Mr. Humphries
Mollie Sugden as Mrs. Slocombe
Nicholas Smith Mr. Rumbold
Wendy Richard as Miss Brahms
Trevor Bannister as Mr. Lucas
Arthur Brough as Mr. Grainger
Mike Berry as Mr. Spooner
Harold Bennett as Young Mr. Grace
Kenneth Walker as Old Mr. Grace
Arthur English Mr. Harman
Candy Davis Miss Belfridge