Keeping time with Barbara Stanwyck
and Robert Taylor
Fans spent several years watching what would happen with Robert Taylor and Barbara Stanwyck. Couldn't she have a dance with the man at a club without all the papers saying she was engaged to the man, she would ask.
This brief article covers their wedding, gifts of jewelry and their delayed honeymoon. Video interview regarding Ms. Stanwyck's relationship with Robert Taylor.
Ms. Stanwyck was divorced from comedian Frank Fay in 1935 and rumors were that she and Taylor were an item. December 1936-January 1937, she was filming Internes Can't Take Money with Joel McCrea and Lloyd Nolan. Taylor was making Personal Property with Jean Harlow.
One of her Christmas gifts to Taylor was an impressive gold wristwatch which he was showing off on his film set when they got back to work after the holidays. Harlow was showing off the 152 carat star sapphire given to her by boyfriend, William Powell.
Despite Bob's ring, Barbara snubs cupid
"Recent interviews with Barbara Stanwyck would lead one to believe that marriage is off her program. This despite the new diamond and sapphire ring which Robert Taylor has just placed on that right finger.
"Says Miss Stanwyck, 'It is possible to succeed in motion pictures when married but those who are single have a greater chance to go places. I personally believe that I will remain single as long as I am in motion pictures.'"
-- The Milwaukee Sentinel March 27, 1937
Sapphires in 1937 ...
December 1937, reporters kept their eyes open for stars making holiday purchases....
"Dropping into one of the small exclusive shops in Beverly hills, I saw the great Garbo herself buying a man's wrist watch and a dozen necklaces. Now who was that watch for? ...
"Veree Teasdale interested in a set of emerald and platinum studs for her husband Adolphe Menjou. ...

"Barbara Stanwyck buying star sapphire shirt studs for Bob Taylor in England."


-- The Sydney Morning Herald December 7, 1937
Married in 1939
When Robert Taylor and Barbara Stanwyck married in May 1939, the bride wore navy blue silk. Taylor gave her a gold band ring encircled with rubies. They were married at midnight by a justice of the peace. Mr. and Mrs. Zeppo Marx were there. Mrs. Marx was Stanwyck's matron of honor.
They'd driven to San Diego and waited until after midnight to marry because they were superstitious. It was the thirteenth. Neither wanted to wed on the 13th so they waited until the 14th to marry.
-- The Pittsburgh Post-Gazette, May 15, 1939
It's looking like blue was a popular color for brides in the 1930s and 1940s.
August 1939, the couple defiantly announced that they were going to honeymoon in Europe, "war or no war." The studio stepped in and insisted their stars could not have these vacations. Robert Taylor would have to get to work with Hedy Lamarr.
"It wasn't until war actually started that Taylor finally gave up."
-- The Pittsburgh Press, September 26, 1939
In September 1939 Germany invaded Poland. WW2 was beginning.
September 3, 1939 France and Britain declare war on Germany:
"Prime Minister, Neville Chamberlain, announced the British deadline for the withdrawal of German troops from Poland has expired.
"He said the British ambassador to Berlin had handed a final note to the German government this morning saying unless it announced plans to withdraw from Poland by 1100, a state of war would exist between the two countries.
"Mr Chamberlain continued: 'I have to tell you now that no such undertaking has been received and consequently this country is at war with Germany.'"
-- excerpt from BBC News
December 7, 1941 hundreds of Japanese fighter planes attacked the American naval base at Pearl Harbor near Honolulu, Hawaii.
December 11, 1941, the United States Congress declared war upon Germany, in response to that nation's declaration of war following the Japanese attack on Pearl Harbor, and only hours after Germany declared war on the United States.
-- Conf This Day in History, WWII The History Channel
Another Watch for Barbara
Every year since they became a acquainted Robert Taylor has given her some sort of a gift with a watch in it. The first Christmas it was a wrist watch, the second a ring watch and Christmas 1941, it will be a handsome leather purse with a watch insert. Inside will be an unstated number and denomination of United States Defense bonds.
-- The Spokesman-Review, December 24, 1941 Spokane, WA
Do you and your significant other give similar gifts each birthday or holiday?
In June 1941, Barbara and Robert would leave their hand and foot imprints and their signatures, "We love you!" in the cement at Grauman's Chinese Theater.
A Really Personalized Watch Idea ... That's so 1930s ...
"A novel gift from his wife, June Collyer is carried about by Stuart Erwin. A watch on the face of watch appear the letters of his name instead of numerals." Erwin, who later appeared on such TV shows as Perry Mason and The Donna Reed Show was nominated for a Best Supporting Actor Academy Award in 1940 for his performance in Our Town.
-- quote from The Schenectady Gazette, November 11, 1933
June Collyer's brother was Bud Collyer first host of TV game show To Tell the Truth. He also famously played Clark Kent and Superman on radio and in animated short subjects.
Honeymoon in 1947
In 1947 Barbara Stanwyck and Robert Taylor finally got to Europe sailing aboard the Queen Mary. Some reporters called it their second honeymoon, but they said "It's really our first honeymoon."
Also sailing with them were entertainers such as Stan Laurel and Oliver Hardy.

Some parts of these newsreels are duplicate, but some not.
AFI, American Film Institute Tribute; Mr. Robert Wagner
Her Titanic costar, Robert Wagner was among those who spoke at the American Film Institute salute to Stanwyck, when she was awarded the Life Achievement Award in 1987.
Barbara Stanwyck didn't marry again after she and Taylor divorced in 1951. She did go on to have other significant relationships. One of them was an affair with the actor Robert Wagner. This happened before his marriage to actress, Natalie Wood. Wagner writes of his relationship with Stanwyck in his memoir, Pieces of My Heart.
Robert Wagner spoke of his love affair with Barbara Stanwyck in an interview.
Visage Collection - Barbara Stanwyck - The Eyes Poster
by
VinylzArt
Check out Visage Posters online
Choose size, paper type, framed, unframed at
zazzle
Vintage Billie Dove Photograph Keychains
by
SaraSteingraber
Shop for Billie dove Keychains online at
Zazzle.com
Books and Related Pages of Interest:
Jean Harlow receives a 152 carat sapphire from William Powell
National Film Registry, Amazing Shadows, Baby Face with Barbara Stanwyck
Sapphire, Emerald engagement rings: Princesses, movie stars Old and New Hollywood
Homemade Halloween Costumes: 5 Famous TV Moms, Victoria Barkley The Big Valley; quick and easy last minute costumes
A Life of Barbara Stanwyck: Steel-True 1907-1940
Robert Taylor - A Biography
by Charles Tranberg, includes an introduction by the actor's son, Terry Taylor. His mother is Taylor's second wife, Ursula Thiess.
Ursula Thiess wrote an autobiography,
But I Have Promises to Keep: My Life Before, With and After Robert Taylor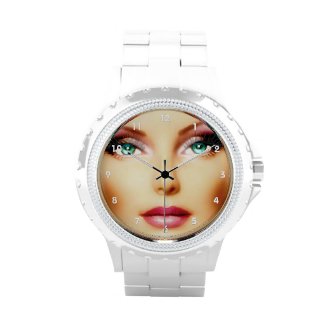 Insert Your Own Image Cool DIY Wrist Watches
Browse other
Cool Watches