Looking for some alternative music for a second wedding? Is someone you know getting married again?
This is a list of songs that celebrate finding love again.

The songs might talk about being hurt, being cautious and now you've found the love of your life.
There's also a list of successful celebrity second marriages.
There can be so much involved in planning a wedding.
If you're getting married for the second time, there may be added stress. You could be concerned about what you should do differently from the first time you got married.
Maybe you're a widow or a widower. Maybe this is your third or another trip down the aisle. I've heard suggestions and found lists of songs for second weddings but often they include songs that could be for any wedding.
The songs here could be peppered in with other music, you might want one for your First Dance together. Your 2nd wedding is yours alone, so have it as you wish.
I'm going to give slightly different lists of songs for remarriages to a former spouse or to an old flame, but the songs here are still good for any remarriage. In our experience and with our friends, we've thought out so many situations. The list isn't in any particular order.
Ten Songs for Second Weddings
The Second Time Around – Frank Sinatra
Scars And All - Jeff Carson
Two Less Lonely People in the World - Air Supply
Sun Comes Up - John Legend
Making Memories of Us - Keith Urban
So Good - Al Jarreau
I'd Love to be Your Last - Gretchen Wilson
Don't Know Much - Linda Ronstadt and Aaron Neville
Bless the Broken Road - Rascal Flatts
Twice in a Lifetime - Paul McCartney, from the movie of the same name
A few more...
Darling I Do - Landon Pigg, Lucy Schwartz (from Shrek Forever After)
The Day Before You - Matthew West
The First Day of My Life - Bright Eyes
Please note: In some cases there are entirely different songs by the same name sung by different artists. Be careful not to download a song without checking it out. An example is The Second Time Around.
And please send in your suggestions and your experiences. How have you personalized a second marriage, remarriage or vow renewal ceremony?
Jeff Carson - Scars And All (2000) Real Life

(audio cd/MP3)
Excerpt:
I was living hard and fast
Running from my past
On the day that I ran into you
Life had taken it's toll
I was staggered by the blows
I'd been through all I could go through
Chorus:
There was scars on my heart
Where love had left it's mark
Wounds that I still carried from the fall
Oh but your love built a bridge
Where I'd put up a wall
And you loved me scars and all ....
Making Memories of Us - Keith Urban
Number one in 2005; From CD Be Here 2004
(audio cd/MP3)
Excerpt:
I wanna honor your mother
I wanna learn from your pa
I wanna steal your attention like a bad outlaw
I wanna stand out in a crowd for you
A man among men
I wanna make your world better than it's ever been
And I'm gonna love you like nobody loves you
And I'll earn your trust making memories of us
We'll follow the rainbow
Wherever the four winds blow
And there'll be a new day
Comin' your way
I'm gonna be here for you from now on
This you know somehow
You've been stretched to the limits but it's alright now
And I'm gonna make you a promise
If there's life after this
I'm gonna be there to meet you with a warm, wet kiss....
I'd Love To Be Your Last - Gretchen Wilson
2011 single from CD I Got Your Country Right Here
(audio cd/MP3)
Excerpt:
If I had it my way, this would be the first time
That I made love
And I would be the first girl that your hands touched
But we've both done our share of livin'
Taking chances we've been given
I've never been too big on looking back
I don't care if I'm your first love,
But I'd love to be your last
If I could do it over I'd have waited for this moment
So I could give my heart to you unbroken
But if our mistakes brought us together
Does it really matter whether
We were saints or sinners in the past?
I don't care if I'm your first love,
But I'd love to be your last ....
Sun Comes Up - John Legend Live at SOB's
Excerpt:
I know you think I'm like the other man
You let him in and he breaks your heart again
But this things more than physical
I'll free your mind and I'll bless your soul
Tonight we're gonna loose track of time
Body and spirit will intertwine and we'll stay here
The rest of the night and
Baby when the sun comes up, I'm gonna be holding you
It's destiny that your next to me, I'm in love with you
Oh and baby when I wake up, I'm gonna be there with you
A new day rise I wanna look in your eyes when the sun comes up ....
A few Successful Celebrity Second Marriages, Actors and Singers, Personalities:
(One or both of the people may have been married before.)
George Burns and Gracie Allen
Gracie or Bette Davis? Who taught Paul Henreid to light 2 Cigarettes at once?
Bing Crosby and Kathryn Grant
Ronald Colman and Benita Hume
Basil Rathbone and Ouida Bergère
Kirk Douglas and Anne Buydens
Paul Newman and Joanne Woodward
Sidney Poitier and Joanna Shimkus
Julie Andrews and Blake Edwards
Frank Capra and Lucille Capra
Michael J Fox and Tracy Pollan
Tom Hanks and Rita Wilson
Frank Zappa and Gail Zappa
Faith Hill and Tim McGraw
Lon Chaney Jr. and Patsy Beck
Lon Chaney, Johnny Depp Knives Hands & Love
Walter and Carol Matthau
Alan Ladd and Sue Carol
Angela Lansbury and Peter Shaw
Dana Andrews and Mary Todd
Steve Allen and Jayne Meadows
Arlene Francis and Martin Gabel
Preston Foster and Sheila Darcy
Peter Falk and Shera Danese
Eric Idle and Tania Kosevich
Deborah Kerr and Peter Viertel
William Demarest and Lucile Thayer
Shirley Temple and Charles Alden Black
Hume Cronyn and Jessica Tandy
Phil Donahue and Marlo Thomas
Gregory Peck and Veronique Passani
Jada Pinkett Smith and Will Smith
Walter Mathhau and Carol Marcus
Lee Remick and William Rory "Kip" Gowans
Jack Lemmon and Felicia Farr
Mel Brooks and Anne Bancroft 84 Charing Cross Road
Mary Sue Milliken and Josh Schweitzer

(Great story, Miliken's business partner and friend, chef Susan Feniger is
Schweitzer's ex-wife. I read that she introduced the two of them.

)
Kim Novak and Dr. Robert Malloy
Robert De Niro and Grace Hightower
Frederick March and Florence Eldridge
Edward G Robinson and Jane Robinson
Rob Reiner and Michele Singer
Judith Sheindlin, Judge Judy and Jerry Sheindlin
Martin Clunes and Philippa Braithwaite
Shari Belafonte and Sam Behrens
Cyd Charisse and Tony Martin
Shari Lewis and Jeremy Tarcher
Iman and David Bowie
Kelly Ripa and Mark Consuelos
Some couples have long marriages after more than two tries...
William Powell and Diana Lewis
Mary Pickford and Charles "Buddy" Rogers
Charles Chaplin and Oona O'Neill
Related Pages of Interest:
25 Songs for Anniversary Parties, Renewing your Vows
15 Great Songs for Marrying your first love, Remarrying a former spouse
Contemporary Pop, Rock, Country Memorial Songs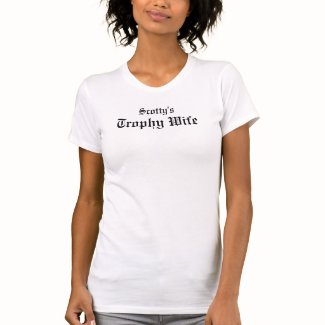 Scotty's Trophy Wife T-shirt
(customize) by
courtney754
Make your
t shirts custom
at zazzle.com.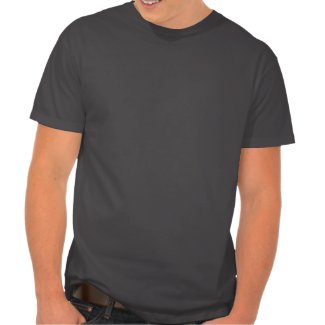 Stamp t-shirt | Trophy Husband
by
logotees
Create unique
personalized tee shirts
from zazzle.com.