Random Quotes


about Marriage, Love and Relationships from films
To help you think of what to say during those times in life when we either don't know what to say or we wish we all had script writers.Some of these quotes are slightly paraphrased, some are best appreciated when you see the film, itself and understand the context.
On Marriage, Being a Husband or Wife
"I don't want to be sweet and understanding! I want to be a husband!"
Bill Sherman (Gordon MacRae) in By the Light of the Silvery Moon 1953
He's married to Doris Day (Marjorie Winfield)
"What does one tell a husband? One tells him nothing." Tom Conway as psychiatrist, Dr. Louis Judd to his client, Simone Simon as Irena Dubrovna Reed in Cat People 1943
"Tell me, does your husband interfere with your marriage?"
To Joan Crawford as Helen Wright Humoresque 1946
Featuring John Garfield and Oscar Levant
"I swear, if you existed, I'd divorce you." Who's Afraid of Virginia Woolf? 1966 Martha (Elizabeth Taylor) to George (Richard Burton)
"Why did you marry me?" Walter Pidgeon as Major Augustus Parkington
"Oh, life was too simple without you." Greer Garson as Susie Parkington
Mrs. Parkington 1944
"There's nothing like a good dose of being left alone to make a man appreciate his wife." The Women 1939
Mrs. Moorehead (Lucile Watson)
If looking for a way to woo your sweetie, in the What not to say category is, "I'm in the mood to exercise my husbandly prerogative." This is from The Haunted Palace 1963, a line by Vincent Price in a dual role spoken to Debra Paget.
"From the time he got the marriage license, I've led a dog's life."
Thelma Todd as Lucille Briggs
"Are you sure he didn't get a dog's license?" Groucho Marx
Monkey Business 1931
"Personally I don't like a girlfriend to have a husband. If she'll fool a husband she'll fool me."
Michael O'Hara (Orson Welles) The Lady from Shanghai (1947)
Quotes on Love
Job Skeffington: "A woman is beautiful when she's loved and only then."
Fanny Trellis Skeffington: "Nonsense. A woman is beautiful when she has eight hours' sleep and goes to the beauty parlor every day. And bone structure has a lot to do with it too."

Later at the end of the film when they're older, have lived more and are reunited:
Fanny Trellis Skeffington: "A woman's beautiful only when she is loved."
Mr. Skeffington (1944) Bette Davis, Claude Rains
"I don't know much about him, but I love him!"
Claudette Colbert as Ellie Andrews
It Happened One Night 1934
"I loved him more and more. He loved me less and less."
Vivien Leigh as Anna Karenina 1948
"Don't you have any pride?"
"No pride at all. That's a luxury a woman in love can't afford."
Sylvia Fowler/Mrs. Howard Fowler (Rosalind Russell) to Mary/Mrs. Stephen Haines (Norma Shearer) The Women 1939
"I've worked too hard to land this meal ticket to make any false moves now."
Crystal Allen (Joan Crawford) The Women 1939
"Oh, poor creatures. They've lost their equilibrium because they've lost their faith in love. Oh l'amour, l'amour." The Countess De Lave - Flora (Mary Boland) The Women 1939

"Do you love her?"
"Yes, but don't hold that against me, I'm a little screwy myself."
It Happened One Night
Clark Gable as Peter Warne to Walter Connolly as Alexander Andrews
"You do well to be jealous, he is stronger than you. You are today. He is tomorrow."
Fire over England 1937
Flora Robson as Queen Elizabeth I of England
"I have a confession to make. I really am a horse doctor. But marry me and I'll never look at another horse."
Dr. Hackenbush (Groucho) to Judy (Maureen O'Sullivan); A Day at the Races 1937
"That's what the terrible thing is, you gotta trust somebody. There ain't no other way."
Clash By Night 1963, Barbara Stanwyck as Mae Doyle D'Amato, Paul Douglas as Jerry D'Amato
"Don't you think I've had enough excitement for one evening without the additional thrill of a strange man making love to me?"
The Mummy 1932 Zita Johann as Helen Grosvenor/Princess Ankh-es-en-Amon
David Manners as Frank Whemple
Clark Gable Makes It Happen Laptop Computer Sleeves
View more Clark Laptop Sleeves at zazzle
The Monster: "Alone: bad. Friend: good!"
And later says he wants a: "Woman... Friend... Wife..."
The Bride of Frankenstein (1935)
"Stephen is tired of himself. Tired of feeling the same things in himself. Time comes when a man's got to feel something new. When he's got to feel young again just because he's growing old. We women are so much more sensible.
"When we tire of ourselves, we change the way we do our hair or hire a new cook or decorate the house. I suppose a man could do over his office, but he never thinks of anything so simple. No, dear, a man has only one escape from his old self: to see a different self in the mirror of some woman's eyes."
Mrs. Moorehead (Lucile Watson) The Women 1939
To her daughter about her son-in-law's behavior.
Proposals, Engagement parties:
Will you marry me? Did he [her late husband] leave you any money? Answer the second question first.
Duck Soup 1933
Groucho Marx as Rufus T. Firefly to Margaret Dumont as Mrs. Gloria Teasdale
"I still claim I was tight the night I proposed to you! If you had been a gentleman you would have forgotten it."
His Girl Friday 1940 Cary Grant as Walter Burns to Rosalind Russell as Hildegard "Hildy" Johnson
"Drink to the bride and groom, may all their children be acrobats"
Nightmare Alley 1947 Tyrone Power as Stanton "Stan" Carlisle
Joan Blondell as Zeena Krumbein
A toast to the "holy state of matrimony: single lives, twin beds and triple bromides in the morning."
Given by Joan (Sylvia Sidney) in Merrily We Go to Hell (1932). The movie also stars Fredric March, Adrianne Allen and has an appearance by a newcomer named Cary Grant.
"One man's poison is another man's meat."
Mildred Pierce 1945 a toast by Zachary Scott as Monte Beragon
(Use as toasts at your next engagement party or wedding reception at your discretion and/or a sense of humor, depending on the group of people in attendance. Monte received a punch in the nose.)
Roger Thornhill (Cary Grant): "When we get out of this, you can ride the train with me again."
Eve Kendall (Eva Marie Saint): "Is that a proposition?"
RT: "It's a proposal, sweetie!"
North by Northwest 1959
(As they were hanging off of the Mt. Rushmore monument)
"We're going to follow the customs of California. ... We're going to marry and raise fat children and watch our vineyards grow."
Tyrone Power (Don Diego Vega/Zorro) The Mark of Zorro (1940)

[last lines]
Question: What are some of your favorite film quotes on the subject of love and marriage? These are just a few.
I'll have more random quotes lists coming in the future.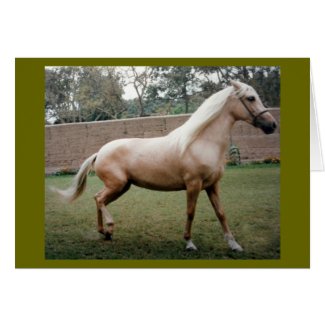 Funny Horse Marry Me Greeting Cards Marx Brothers inspired
Browse more Horse Cards at Zazzle