Books for parents, kids, family members going to the hospital
Inform, Prepare, Ease Children's Fears
Going to the hospital : For kids with Cancer and more
Many are available in eBook editions, including Kindle, Nook
Have the information with you when and where you need it
Here is a variety of books helpful to parents, families and kids who were anticipating a doctor's visit or surgery. These books have gotten several high ratings and great customer comments. They're a jumping off place for you and your situation. Find the latest editions.
You might prefer audiobooks or ebooks depending on your situation. Is Mom going to the hospital? There are so many great books out there.
One of these could make a very appreciated gift to a friend or family member in a difficult time.
Going to the Hospital (First Experiences)
Mr. Rogers First Experiences Book A colorful and fun approach designed to introduce young children to unfamiliar situations in an amusing and friendly way. Over 50 stickers and "I found the duck!" reward stickers.
Franklin Goes to the Hospital (Classic Franklin Stories)
: Kindle and several other formats
In this Franklin Classic Storybook, the Beloved Franklin Turtle goes to the hospital for an operation to repair his broken shell. Everyone thinks he's being very brave. But Franklin is only pretending to be fearless. He's worried that his X-rays will show just how frightened he is inside.
There's also a Going to the Hospital Sticker Book (First Experiences Sticker Books)
Chart milestones, learn what you'll see at the hospital so you're prepared
Tubes in My Ears: My Trip to the Hospital
Parents of children who have to go through this have praised this book for preparing their kids for the surgery and the stress of the situation.
Does your child or do you have ear pain and pressure on airplane flights? I always travel with these, they're available in adult and child size. Maybe your child can't tell you that it hurts? Ear Plugs - Airplane Travel Ear Protection And Pain Reliever
Maybe your child is sick. Maybe something happened suddenly, an accident. Is is something they have to go in for repeatedly, stay for a long period of time? Before, during and after, we can use knowledge, understanding and comfort. You may have heard there isn't a book about that, but look around. There may well be something for you and for your child to help.
Did you know that dolls like the American Girl line offer options such as No Hair or doll-sized hearing aid? You can customize your dolls so they'll have characteristics like your child or a child in your community.
Build a bear teddy bears offer casts and slings, crutches to help kids who are living with a condition or getting over owies.
Add doctor/surgeon or nurse outfits. Let your child role play. Don't forget puppets are great for this. Let your child be doctor and patient.
Both American Girl dolls and Build-a-Bear and other lines offer wheelchairs and crutches. Don't forget to check and see what's available.
A doll or plush animal can be a welcome friend to have in the hospital if mom or dad can't be with you all the time. Some toys can be implanted with sound chips so you can leave a little song or comforting message.
Tackling Cancer, Emotions, Activities for children with autism


My brother needs an operation, For siblings, brothers, sisters
The Moon Balloon: A Journey of Hope and Discovery for Children and Families
"... This tapestry of words and life-affirming illustrations to a group of children who temporarily live with their moms in a shelter for battered women..." -- excerpt from 5 Star customer review. Help them deal with their feelings and think about the future.
The Great Katie Kate Tackles Questions About Cancer
** Look at books that "Customers also bought." You'll find high rated books dealing with many conditions and age ranges.
H is for Hair Fairy: An Alphabet of Encouragement and Insight for Kids (and Kids at Heart!) To inspire, comfort, educate and encourage children being treated for cancer.
1001 Great Ideas for Teaching and Raising Children with Autism or Asperger's, Revised and Expanded 2nd Edition
Check to see if a newer edition exists
Also available for Kindle: 5 Star Customer Ratings for this popular book

Barnes & Noble NOOK Book Edition: 1001 Great Ideas for Teaching and Raising Children with Autism or Asperger's, Revised and Expanded 2nd Edition
Some books discuss how to talk to siblings of ill children, how to handle your own emotions.
My Brother Needs an Operation
Your Child in the Hospital; A Practical Guide for Parents
Your Child in the Hospital: A Practical Guide for Parents
Millions of parents take a child to the hospital each year, whether for stitches, outpatient surgery, or longer stays.
Children who are reassured about what lies ahead have less anxiety and cope more easily with procedures and treatments. Well-prepared parents can be calm and effective advocates for their children in a situation that can otherwise be traumatic. Resources for parents (and children) are slim. ...
No books are available to answer anxious parents' questions and provide information and reassurance.
Your Child in the Hospital
is a practical book of tips and wisdom from veteran parents that will help make any hospital stay easier.
-- excerpt from Barnes & Noble
Penny Whistle Sick-in-Bed Book: What to Do with Kids When They're Home for a Day, a Week, a Month, or More
I heard a mom talking about shopping with her child. He had casts on his legs. People would stop and ask what was wrong. Sometimes they'd make unpleasant assumptions.
Finally she and her husband made a T-shirt explaining their son's medical condition
and
"Ask me about ---"
This stopped the strangers' funny looks and comments.
You can make a custom shirt, button, sticker and a whole lot more from scratch at Zazzle. Maybe some Mom or Dad has thought of something already?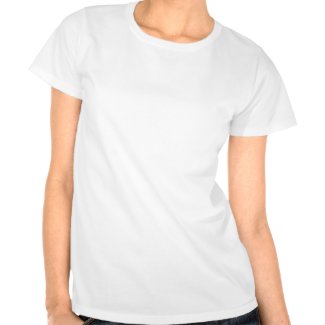 My Child Has Autism Whats Your Kids Super Power T Shirt
View more Autism T-Shirts at zazzle.com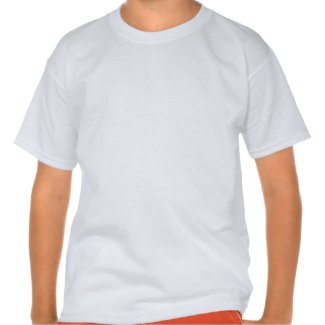 I'm a reader! Kids' proud to read shirt
Buzz around the book hive, customize with your own text