Yearning to be a movie star?
Maybe just look like one of your favorites?
Wh

o's your favorite movie star? Have you ever taken inspiration for a look from him or her? Ever taken inspiration from them in some other way? Tried to behave like one of their characters?
Have a Charade watching party.
The movie is on TV pretty regularly and would be a perfect addition to your collection. Its stars are icons, Audrey Hepburn and Cary Grant. It's on television periodically. Check channels such as TCM, Retro and Encore.
Being Cary Grant is a very charming short film by Oliver Purches
Grant is quoted as having said,
"Everyone wants to be Cary Grant—even I want to be Cary Grant."
A scene from the 1963 Stanley Donen film, Charade.
Cary Grant and Audrey Hepburn starred alongside Walter Matthau, James Coburn and George Kennedy.
Have you seen
Alistair McGowan's Big Impression
on the BBC?
Alistair McGowan is a master at imitating many top celebrities. His work with actress Ronni Ancona as Cary Grant and Audrey Hepburn is priceless.
They put the pair in situations that we, as fans can only dream of. Very funny.
The pair has co-written a book
A Matter of Life and Death: Or How to Wean A Man off Football
The Cary and Audrey series appears on
McGowan's tv show.
For instance,
Cary and Audrey
go camping. Hard to believe but they don't try
glamping.
Easy to believe in the sketch, it doesn't work out well.
Adopt an Audrey Hepburn look for yourself:
Have a Charade-watching party?!
Include some fun party games at the party. Have a puppet show, maybe take a shower with your clothes on? Is your outfit drip dry?
Charade inspired make up look:
Audrey Hepburn Breakfast at Tiffanys Hair and Make Up
Love the ideas here, recycle, repurpose, create your own Audrey look. DIY hairpiece, jewelry.
Get a good-sized orange and let the guests get to know one another during the film's Intermission.
Offer to let guests shower or bathe with their clothes on.
Question:
How many characters in Charade end up in a tub or shower in their clothes?
In 1946, Burt Lancaster showered in his boxing trunks in
The Killers.
Maybe you'd rather just play an old-fashioned
game of Charades with the likes of Mr. Vincent Price and Hans Conried?
Here's an old episode of Pantomime Quiz from 1950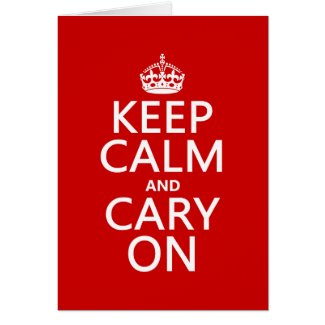 Keep Calm and Cary On (any background color) Greeting Cards
by
keepcalmbax
Check out Cary Cards online at
zazzle
Send out invitations to your party, they may be customized with your own greeting, date, time and other information
Consider Favors, Prizes, Costumes, Fun... Clothing & Apparel, Fashion Customize
Keep Calm and Love Cary Tees
by
Rex_Lambo
Find other Keep calm and carry on T-Shirts at
zazzle.com
Wide Range of Facial Expressions on Children at Puppet Show the Moment the Dragon is Slain
Selection of photographic prints by Alfred Eisenstaedt
The children are watching
Guignol's Saint George and the Dragon
in the Tuileries Garden in Paris. The dragon is slain at the climax of the story and the children call out in delight and horror.
From
Life Magazine
. Eisenstaedt's camera captures the moments and the wonderful expressions on the children's faces.
The 1963 film
Charade
was filmed in Paris. You'll see scenes in a park as children watch a puppet show. The photograph was taken in 1963 as well.