Knives, Hands and
Unrequited Love
Alonzo and Nanon, Edward and Kim
Want an idea for a double feature to thrill and delight your film buff friends? Something to send chills down to the tips of your fingers? Here's an idea.
The 1927 Lon Chaney, Sr., Joan Crawford film Unknown and the 1990 Johnny Depp, Winona Ryder film Edward Scissorhands.
They share some basic themes, particularly unrequited love and a look at the outward ugly duckling syndrome. How many of us fear we're not good enough, think we have to hide something or we won't be accepted?
One man has knives instead of hands. Another, a knife thrower by trade, throwing knives with his feet. That's because, far as anyone knows, he has no hands, he goes by the moniker,
Alonzo the Armless.
Unknown is some 60 years older than Edward Scissorhands. That movie begins with the character of Kim, aged 60 years, telling her granddaughter the story of Edward.
Both films involve the symbolism of hands and knives. The female leads are in the same age range but not really the ingenue. One man has scissors for hands, the other has arms and hands but he hides them, pretending to be armless. What he's done with his hands is unspeakable.
Ryder as Kim is playing a high school student. Crawford as Nanon was in her early 20s. (You sometimes see Crawford's character referred to as Estrellita. For clarity I'll refer to her as Nanon only.) Both films conclude in fights to the death.
The movies are more different and complementary than they are similar. One character, Edward, is gentle and naive. Alonzo has killed someone and has a lot of trouble controlling his temper.
Lon Chaney was in his mid-40s when he made Unknown. Sadly he died only three years later at the young age of 47.
Johnny Depp was in his early 20s when he made Edward Scissorhands. It was one of his first films.
Interestingly, he'd had his feature film debut in A Nightmare on Elm Street (1984). Depp's Nightmare character, Glen Lantz is killed by Freddy Krueger, using a glove with razor-sharp knives embedded in the fingers. This murderer was so popular that this would be the first film in a Nightmare on Elm Street series or franchise. It's different from either of the films talked about in this article.
The directors, both with initials TB; have/had repeated success with the male stars in their films. Tod Browning and Lon Chaney made ten films together. The Unknown is one of the last Lon Chaney movies. Johnny Depp has made (on last count) eight films with Tim Burton. Burton has cited Browning as being an inspiration.
Edward Scissorhands has a rating of PG-13. Unknown is a black and white silent film, pre-code with no rating. It has contains violence - visual and psychological - and adult situations. Scissorhands could be called heartwarming, but Unknown probably would not.
Kim (Winona Ryder) has a boyfriend, the unpleasant Jim. Nanon has the attentions of both Alonzo and the strongman, Malabar the Mighty.
While she likes Alonzo, she is attracted to Malabar but her phobia of men's hands make h
er shrink back in fear. She places her trust in Alonzo. Strong man Malabar is a
better fellow than Kim's boyfriend, Jim.
Nanon:
Men! The beasts! God would show wisdom if he took the hands from all of them!
Forgive me, Alonzo... I did not mean you.
Setting: Edward is brought from isolation into mainstream suburbia where he first delights those in society. But then he's labeled a freak and is set up to be seen as a criminal.
The world of Alonzo, Nanon and Malabar is the circus of the 1920s, a place to where people can escape or hide. A place where the unusual is accepted. Are you looking for a set of movies with a circus or carnival theme? They're so varied and interesting. You can find musicals, horror movies, old and new.
Alonzo is a fugitive and he is a fake. In the 1920s armless performers were not unusual. A disability could send someone to look for employment in a sideshow. I found a few examples of performers billed as "The Armless Wonder." This isn't altogether a thing of the past of course.
The legs and feet of a real-life armless performer, double Paul Desmuke were used to manipulate objects such as knives and cigarettes for Chaney. Desmuke's legs would be cleverly presented into the frame with Chaney's upper body and face.
Scissorhands marked the final feature film in the long career of actor Vincent Price. He was another big influence on director Tim Burton.
** Hands as a characteristic of humans vs. characteristics of monsters
They say that our hands are one of the features that make us human. Primates have opposable thumbs. (I have a polydactyl cat who has two 'thumbs' on each front paw but we won't get into that now.)
Edward longs to caress Kim but he hasn't got the human-like hands that he needs. Alonzo is human enough but he's used his hands to harm and has little self control. Kim's boyfriend was jealous but tried to use Edward to commit a crime on his behalf and then left him to go to jail. Who is the real monster?
Include "Freddy" Krueger in the conversation, burned in a fire, disfigured in an accident like other horror film and comic book characters before becoming a killer or a bad guy. Maybe the granddaddy of all move characters in the 'who is the real monster?' discussion would be Dr. Frankenstein's monster. Where do these traditions come from?
Edward's 'father' is about to give him an early Christmas gift,


His own

pair of hands
After you've seen the films think of what you feel and what, if anything you've learned from each. What do you think the characters have learned and how have they changed? How do you think Kim's life and Nanon's life would be in the future?
Have you ever seen a film where a woman's hands are disfigured or her hands are possessed? Maybe someone could create a short film where a woman sends toxic emails or tweets and it turns out that her hands were possessed by the hands of..... The hands of... Who?? It wasn't her fault after all.
Watch the movies:
The The Lon Chaney Collection (The Ace of Hearts / Laugh, Clown, Laugh / The Unknown)
does not appear to be available to stream but it is available on DVD. Bundling with other films of the great Lon Chaney or Joan Crawford would be a good deal.
Edward Scissorhands: 10th Anniversary
this is available on Amazon instant or on DVD
Make some Finger Sandwiches and maybe some Tiramisu (with ladyfingers) to serve your guests. Thumb-print cookies are fun, too. Consider some sorbet or even home-made shaved ice, Sno-Cones. Maybe coconut cake or cream pie in honor of Edward. He's still living in that mansion up on the hill and he's the one responsible for making it snow.
The Hands of Orlac
Part of a series:

Want more for your festival or something for next weekend??

Next, I'll look at some other hand-oriented films such as The Hands of Orlac, Mad Love and The Beast with Five Fingers. Give Peter Lorre a shout-out.

Hand transplants and and evil hands. Enough to make Lady Fingers, Thing and the entire Addams Family leave the theater and ask for their money back.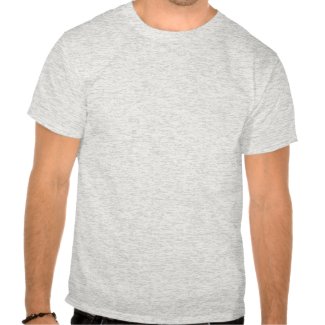 Tod Browning 1921 vintage portrait T-shirt by Jakestuff
Design your own custom tee shirt online at Zazzle.
Johnny Depp starred in the 2007 film,
Sweeney Todd: The Demon Barber of Fleet Street
In the 1936 film version, Tod Slaughter was
Sweeney Todd,
the murderous barber with a shop near the docks of London.
Sweeney T-shirts
by
MissManders
There are many Edward Scissorhands Costumes
in different price ranges for adults and kids. Want to try and make a version of the scissorhands? Between Wolverine, Freddy Kreuger and Edward Scissorhands, there are several choices.
I cracked up when I saw that they even have Wolverine Soft Claws Toddler Gloves
! Dressing up as the characters in The Unknown would be fun, visit your local thrift store or shop your closet.
Short excerpt from a Lon Chaney interview. What did he think of some of the current crop of horror movies? "Kill for the sake of killing, blood for the sake of blood. No plot. No true expression of acting. No true expression of feeling."
Related Pages of Interest:
William Castle: Scream for Relief
Hands in Film Fashion: The Women The Man, Who Came to Dinner, Elsa Schiaparelli
Personal Film Festival: Men in the Bath
Eat along with the actors in your favorite films, dinner at home with a movie
Snow White and the Huntsman finger cuffs, knuckle rings; Animated Characters on the Hollywood Walk of Fame
Cute Gloves no more cold hands at the keyboard