Here are 5 unique Halloween costumes to use whether you're trick-or-treating with the kids, handing out candy or going to a party. Fast Halloween costumes because you can shop your closet. Use what you have and will wear again.
These famous TV moms are known for playing mothers on television shows, being moms on reality shows and/or just for being moms in real life.
We have a cartoon mom, science fiction costume, western costume, 1970s sitcom and an Iron Chef. Can you guess??
1)
One of the iconic outfits worn by
Dr. Maureen Robinson, played by June Lockhart,
in
Lost in Space
was a purple uniform. A purple top and pants will do.
Do you have a purple running suit or yoga or jogging suit? Just accessorize your
Purple Woman's Tracksuit.
The
Lost in Space Doctor Maureen Robinson action figure
is part of a collectible series that brings back a lot of memories.
A belt and purple boots or sneakers round out the classic sci fi outfit.
The UGG Women's Classic Short Boot
comes in so many colors.
Will you carry a science fiction gun or other prop? Fans refer to her hair color as anything from honey blonde to redhead. Do you want to wear a wig?
The
Lost in Space
cast is legendary. June Lockhart was the wife of John Robinson (Mark Goddard) and mom to Judy (Marta Kristen), Penny (Angela Cartwright) and Will (Billy Mumy). The show ran 1965-1968. Just before
Lost in Space
, you may remember Lockhart as Timmy's mom on
Lassie
.
Buy
Lost in Space DVDs - Seasons 1 - 3.
2) Maude, played by Bea Arthur
. The show ran 1972 to 1978. As Maude Findlay, Beatrice Arthur was Edith Bunker's cousin, first appearing on
All in the Family
. We may think of the character in slacks, a blouse and a long vest, maybe a scarf. A grey wig can add to the look.
Don't forget her attitude and catch phrases such as, "God'll get you for that!"
She is married to Walter, mom to Carol (Adrienne Barbeau) and grandmother to Phillip who lived with the Findlays.
The
Long Country Suede Vest
is maybe a modern version of what Maude would wear, and something you'd wear again, too.
Check your closet. Nothing is better than free Halloween costumes! Get
Maude: The Complete First Season on DVD.
Rue McClanahan played next door neighbor and friend, Vivian. McClanahan and Bea Arthur would go on to star with Betty White and Estelle Getty in
The Golden Girls
. A group of you can wear
costumes from your closet
and be Blanche, Dorothy, Sophia and Rose. Think about hairstyles, mannerisms, famous sayings and accessories?
Characters like Maude also make for good plus size Halloween costumes. You can choose whatever size and style work for your body type, and getting something in your price range that you can wear later to work or out to dinner is very budget-friendly.
Beatrice Arthur 20X24 Color Photo
(above)
3)
On
The Big Valley
,
Victoria Barkley is played by Barbara Stanwyck
. Too bad she never met Ben Cartwright over on The Ponderosa.
She was a great character and actually had a pretty wide ranging wardrobe. She wore everything from long, feminine dresses, suits with skirts to belted slacks with shirts -- better to wear while riding a horse.
On at least one
Big Valley
episode, she even wore a cool waist-length black leather jacket. You can get by with a dark maxi skirt, western button-down shirt and a scarf or bandana around your neck. Maybe cowboy boots if you have them. Add some suede gloves, a grey/blonde wig.
The
Port Authority Women's Long Sleeve Easy Care Shirt
comes in lots of colors and sizes.
Victoria had a women's
gamblers-type
black hat. You can get a
soft, waterproof, crushable, felt Gambler hat
which comes in two colors and has received 4 1/2 stars from customers.
Victoria Barkley, the widow of Thomas Barkley, was head of a wealthy family in 19th century California. They owned and ran The Barkley Ranch. She was a no-nonsense woman who took care of business and protected her children Jarrod (Richard Long), Nick (Peter Breck), Audra (Linda Evans) including Heath, played by Lee Majors, who was her late husband's illegitimate son.
The show ran 1965-1969.
The Big Valley 16X20 Color Photo
(above)
. Watch
Big Valley on DVD Season 1
and Season 2 are available to see without commercials or network watermarks.
4)
There is only one female
Iron Chef at this time, Catherine "Cat" Cora
. She was born on New Year's Day in 1968. From
Iron Chef America
, Cat Cora's chef outfit would make a fun costume, an ideal last minute Halloween costume! Her grandfather and father were both restaurateurs and she is a Greek American chef.
Update 2013:
There are now two female Iron Chefs! Alexandra "Alex" Guarnaschelli became an Iron Chef in 2012 after winning the
Next Iron Chef
television competition.
Wear a white, blue or black chef jacket. Carry a whisk, a ladle, a wooden spoon?? For fun, you could carry your clothes iron or something made of cast iron!
Put your hair in a ponytail -- you mean to battle! There are black and white chef's pants if you want to be real with it. :-)
The
mens/womens sewn collar chef coat
comes in black or white and several sizes.
Need a fun couples costume? Pair her with your guy and he's Bobby Flay or Mario Batali?
She was also the co-host,with Curtis Stone, of the first season of
Around the World in 80 Plates
.
Cat Cora's Kitchen: Favorite Meals for Family and Friends
is one of her popular cookbooks.
Chef Cat Cora has four sons to cook for. Do the
kids want to dress as chefs, too
? Let them dress in professional costumes this year.
She appeared on
The Talk
on Halloween, October 31st, making spooktacular Halloween treats!
"So now America, with an open heart and an empty stomach,
I say unto you in the words of my uncle: 'Allez cuisine!'"
5) Jane Williamson Read
works at home as a tax accountant. Her husband's name is David. He runs a catering business from home and might like to exchange recipes with Cat Cora. They have three kids, a boy and two girls.
Did you know who this was without any pictures? If you have young children or grandchildren you just might have. Jane, her husband and children are aardvarks. Her daughters are D.W. and Kate and her son's name is Arthur.
The
PBS
television series is based on the
Arthur
book series
, written and illustrated by Marc Brown. The 16th season of
Arthur
begins this week on PBS Kids!
She has short brown hair. Jane is very busy being a working mother. She's fond of sweaters and pants. On the show she often wears a pink sweater with a white shirt and blue jeans. In the books, you'll see her a wider variety of clothes. Favorites seem to be her pink, blue and green sweaters. Cartoon Halloween costumes are fun.
Kiss Hello, Kiss Good-Bye (Marc Brown's Arthur Mini Play Books)
Just like with Lily Munster, you determine how far you want to take things like the make-up in a costume like this. You can buy or make a mask, create make-up, buy or make some ears! I've found that mouse ears, bear ears and monkey ears look the most like
Arthur the Aardvark
ears. What a fun mother and son Halloween costume.
The
Ringspun Cotton Crew Sweater
comes in a lot of colors, has high ratings from customers and has a new low price. Hooray for cheap Halloween costumes. Mrs. Read would love this comfy sweater.
Keep her comfortable but active in
Not Your Daughter's Jeans Tummy Tuck Women's 5 Pocket Bootcut Jean.
You can take a plain plastic headband, some construction paper and some glue or tape and create your own ears for a one-time event. Make a mask using markers or crayons, the back of a paper plate and some string. It's an opportunity to do a craft project with your kids. Show them how to create DIY halloween costumes.
Download a Mother Aardvark mask
. Carry a baby Arthur aardvark doll.
Watch an
Arthur DVD
or give a set as a gift.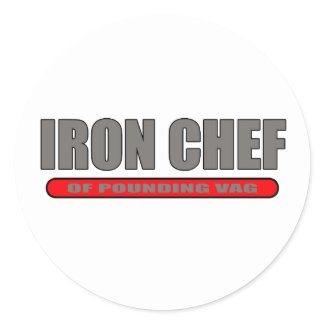 Iron Chef Parody Sticker
Customize with your name?
Add these stickers to your chef jacket
Browse other
Funny Stickers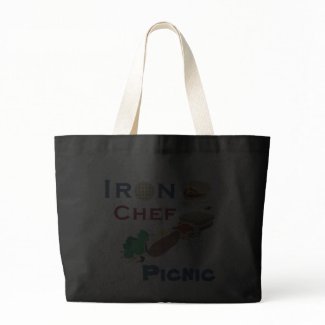 Iron Chef Picnic Bag
Create your own
cheap personalized tote bags
.
Barkley ranch tee shirts
Print your own t-shirt
at Zazzle.
aardvark t shirts
by
griffinpassant
Check out Aardvark T-Shirts online at
zazzle
Image of Maude cast from Amazon