10 Tips for Your Old Hollywood Celebrity
Fancy Dress Party,
See the stars themselves
Janet Gaynor
with designer
Adrian 1941
In the Golden Age of Hollywood they threw some amazing parties and that definitely included fancy dress parties. Here are some tips, some things to think about when planning your party whether it be at Halloween or any time of the year.
This is a unique Halloween idea.

A cake and cocktail recipe is below, also a list of classic movies that have scenes of costume or masquerade balls. Can you add anything?
1) Don't sweat it if some people don't dress up. A portion of your guests just aren't going to be comfortable with fancy dress or costume parties.
Charlie Chaplin
(as a philosopher)
and Paulette Goddard
1935
At the 1935 costume party attended by Charlie Chaplin and Paulette Goddard (who was about to become Mrs. Charles Chaplin), she chose not to dress in costume.

You might offer masks, mustaches, hats, wigs for those who didn't dress up if they want to try something on. If you have old costumes and accessories of your own or from your kids' costumes this is a great way to use those.
2) Also don't worry if people dress up minimally. Like those who don't dressing up at all, you'll probably have some who come in a hat or a T-shirt costume. At the same time some other friends you'll barely recognize!
They have Star Wars Jedi robes, or Rocky and Superman robes too. Easy costumes.
About costume parties in general
Sylvia Sidney was known as one of Hollywood's premiere hostesses. Back in 1936, a reporter from Silver Screen magazine interviewed her about the etiquette of party giving. Here's a short excerpt from that interview:
"As one who hates tinsel hats and tin horns, I approached Sylvia upon a matter near to my heart. 'Would you,' I asked anxiously, 'give a costume party?'
And she said yes, she would. I felt pretty badly about that. But she explained.

"'You see costumes spell escape for most persons. After all, if you dig down a little, you'll agree the entire psychology of party giving is for people to get away from themselves. Dress up nonsense helps. They shed their inhibitions with their street clothes.'"
Harpo Marx and
Marie Dressler
3) Will you have a costume contest? Will there be prizes. At Marion Davies' 1931 fancy dress party, Harpo Marx, left won best disguise as he portrayed Kaiser Bill. There he is with Marie Dressler.
Marie was clever. She reused some clothes that she'd worn in a movie, Anna Christie. You may not have a professional costume lying around but always remember to shop your closet.
A DIY costume can be fantastic. Between what you already have and what you can make you could come up with something genius.
It'll certainly be one-of-a-kind.
1940, Mischa Auer tries on a series of hats for a party
4) Consider a theme party. This can make it easier for guests to figure out costumes. If the theme is Classic Hollywood, suggest an era with costume features or props to your guests. It can still be a Halloween themed party but this would help that much more with decor, music and costume.
Carole Lombard gave a

hospital party. The guests were given traditional white doctor's robes and ate their meals from bed trays. She met you at the door in a stiffly starched nurse's cap and dress and ushering you into the consultation room. Apparently some of the drinks were served in hot water bottles, etc.
Betty Grable and
Jackie Coogan (later Uncle Fester)
at a
Tahiti themed party 1941
There was a Roman party where the Lombard drawing room suddenly became a sunken garden with togas and grape juice offered. For another party it has been suggested that people wear slacks.
"She took her guests down to the House of Fun in Venice. Carole rented the House of Fun for the evening so no one could get in but the somebodies invited."
Guests included Marlene Dietrich, Cary Grant and Claudette Colbert. Imagine yourself at a 1930s Hollywood party. People love to dress as their favorite stars, in movie costumes.
A romance may begin at one of your parties. The famous Gable/Lombard romance began at a film colony party six months after Gable left his wife. It was an all-white party and Miss Lombard wore red. Gable danced with her all evening.
For a 1933 fancy dress party suggested that guests dress as movie stars. Joan Bennett was Jean Harlow in Dinner at Eight. Dolores Del Rio was Katharine Hepburn. Myrna Loy was Pola Negri in Passion.

(above)



Even after they divorced, good friends Carole Lombard and William Powell
went out together. They dressed up and went to Kay Francis' 1934
Barn Dance Party.
Alfred Hitchcock, who had a penchant for practical jokes, threw a couple of dinner parties where he had all of the food colored blue. In the finale of the 2014 series Top Chef Duels, the finalists were asked to create dishes where the food was first all black and then all white. An all blue entree was not requested.
Joan Crawford with a mask
of Joan Crawford 1932...
Would people guess who's behind that mask?
"Did you ever give a party where everyone had to come in costume just down to the neck? That is a dress the head party? The idea is to arrive as a character in history, a real person like Napoleon or Pocahontas but one not easily guessed.
"Then the one who guesses the most gets a prize or you can give it to the one who wears the best disguise. I suppose everyone is playing that crazy game with the bottle and the matches but if you've never tried it you can't imagine how much fun you can have out of being silly!"
-- Maureen O'Sullivan, Screenland November 1935
Agnes Ayres
Pierrot costume


5) Set up a place for photos, a backdrop like we see on the red carpet events. It can be a blank or decorated wall. This might also be a time for a photo booth or instant camera so you can give guests photos that they can take home.
6) Offer some cool party favors

, swag, especially if your guests might be party-hopping:
"So many Saturday night affairs are held that progressive partying is coming to be the rule on that gay night in movieland. So it was that many guests from David Selznick's big party at the Venetian Room in the Beverly-Wilshire Hotel went on to Winfield Sheehan's big party at his home.
"Leis and Hawaiian dolls gave color to the David Selznick party so that everybody arriving at the Sheehan party from the other one wore the Honolulu emblem about his or her neck."
-- New Movie July 1934
Businesses do this all the time, it's a form of branding & advertising, to have customers leave wearing beads with your business name or carrying a cup with the logo. Don't forget the T-shirt give-aways. Do the same for your party.
Party supplies don't have to be expensive. They can even be homemade. Think about the sparkly, extravagant look of diamond confetti. Try black and white, but it's not your only option. Definitely great to re-use for other occasions. Like stars in the sky we have so many diamonds, they're just scattered everywhere.
7) Will you have kids there? A family party will effect time of day, decor and what's
Shirley Temple parties with
Harold Lloyd's daughters 1935
served.
Also if it's a Halloween party, you may have less scary effects. Choose funny music and sound effects.
Maybe someone could act as a caregiver or people could rotate in a separate room with activities for the kids?
At approx 6:55 on this 1930's Hollywood on Parade, you'll see coverage of a Hollywood costume party
Gene Tierney as a
peasant girl
Ruth Hussey is
Raggedy Ann 1941
8) What to wear... If there isn't a theme there are always classic costumes to fall back on in a pinch.
Old bridesmaids' dresses, school or work uniforms could be worn. Do you have a web site? Show some photos of a 1920s celebrity party or your favorite 1930s movies if that's your favorite era. Examples of what people could wear.
If you and no one in your family will wear them again, think about donating them or having a costume swap with friends. Think of colors. Black and white is a good color combo. Think of a harlequin or Pierrot outfit. If the party is near or based on a holiday choose colors associated with that holiday.
Raggedy Ann Inspired : Womens & Girls Ragdoll Costumes Go for the classic, traditional Raggedy Ann and Andy costumes for your couples look or add to your DIY costume. The infant versions of this costume are so cute, too.
Dress like a living doll and celebrate your favorite doll with a Rag Doll costume & red yarn wig. The Raggedy Ann doll, introduced in 1915, turns 100 years old in 2015. Raggedy Andy was introduced in 1920.
9) Consider playing some games or have other activites.

Especially while in costume, friends might be looser and more willing to play silly games.
Choose games that go with your theme. Marion Davies was known for throwing Baby parties where guests dressed like babies.
Don Wilson and Mary Brian play
Pin the tail on the Donkey
(I think she's peeking)
You could show movies, maybe have them in one room for people who want to watch movies and let those who want to mingle and party be in other rooms of the house. Movies with masquerade balls or fancy dress parties?
There are Alfred Hitchcock films, Rebecca and To Catch a Thief. Phantom of the Opera (1943), Masque of the Red Death (1964), Romeo and Juliet (1968) and The Abominable Dr. Phibes (1971) are some older movies to rent, stream or buy. A few that might have masquerade scenes are
Marie Antoinette (1938), A Clockwork Orange, An American in Paris (1951). Can anyone confirm that they have these scenes?
Marion Davies, Irving Thalberg and Norma Shearer 1935
10) Think about what you'll serve your guests.
Think about seasonal foods, things that fit in with your theme. Halloween foods? Deviled eggs can be made to look like eyes with the addition of sliced olives and a little imagination. Squash soup is a warm, cozy and welcome treat on a cold night.
It's All Hallow's Eve 1941. Mickey Rooney, Judy Garland and Ann Rutherford are planning a grand Hallowe'en party. They're going to have sandwiches and cider, doughnuts and coffee, it says. And here is the recipe for the Orange and Chocolate Cake that they're making:

Hallowe'en Cake
3/4 cup cocoa
1 1/4 cups scalded milk
1/3 cup sugar
2/3 cup shortening
1 teaspoon salt
1 teaspoon vanilla
1 cup sugar
3 eggs, unbeaten
1 1/4 teaspoons soda
2 cups sifted flour

Mix and sift cocoa with 1/3 cup sugar. Add scalded milk gradually until smooth. Cool. Bland shortening, salt and vanilla. Add 1 cup sugar gradually and cream well. Add eggs, singly, beating well after each addition.
Sift soda with flour 3 times. Add flour to creamed mixture, alternately with cocoa mixture after each addition until smooth. Bake in three 9-inch greased layer pans in moderate oven (350 degrees F). 25 minutes.
To substitute chocolate for cocoa, use 4 oz chocolate. Cream 1 1/3 cups sugar with shortening, salt and vanilla. Beat in eggs singly; add melted chocolate and blend. Add sifted dry ingredients, alternately with milk.

Hallowe'en Frosting
4 Tablespoons butter
1/4 teaspoon salt
1/2 teaspoon grated orange rind
4 cups sifted confectioners' sugar
5 tablespoons orange juice (about)
7 chocolate creams
* I double checked the recipe. Unless you/they think the orange juice and orange rind is 'orange coloring' it isn't listed in the ingredients. You may want to include some food coloring or your other choice of coloring when gathering ingredients.

Fay Wray
Delores Del Rio
Clive Brook
Blend butter, salt and orange rind. Add 1/2 sugar gradually creaming well. Add remaining sugar alternately with orange juice beating until smooth. Add just enough orange juice to make a nice spreading consistency.

Tint with the orange coloring. Spread frosting between layers and on top of the cake reserving a little for making candy faces.

Arrange chocolate candies around rim and in the center of the cake, pressing gently into frosting. On each candy make eyes, nose and mouth using a toothpick dipped in frosting.
How about a cocktail:
Staying with the color orange, here's Fay Wray's American Beauty Punch from 1934. You can make large or small quantities, like a cocktail.

Use a large bar glass, filled with fine ice. Dissolve a half-teaspoonful of sugar in the juice of half an orange. Pour one teaspoonful of creme-de-menthe over the ice then add the sugared orange juice, a jigger of brandy and a jigger of French Vermouth. Shake, strain into goblets and float a teaspoonful of Port wine on the top. Dress with fresh fruit and serve.
Swan is Swell
Marlene Dietrich, dressed in swan costume 1935
Liz Allen is dressed as Marlene Dietrich in tux and top hat
Icelandic singer Bjork wore a swan dress to the 73rd Academy Awards, March 25, 2001. The dress, emulated by Ellen DeGeneres at the 53rd Primetime Emmy Awards, was originally designed by Marjan Pejoski.
Dietrich's 1935 costume might be two pieces and it had wings.
If you wear a swan costume you could screen the movies called The Black Swan. From 1942 it's a pirate movie, swashbucklers. It stars Tyrone Power and Maureen O'Hara, and it is Helene Costello's last film. The 2010 movie stars Natalie Portman, Vincent Cassel and Mila Kunis.
Majestic 3-Dimensional White Swan Costume
Princess : 7th Day of Christmas
3-Dimensional White Swan Costume
Kids can climb into this majestic three-dimensional white Swan!
Body is wool body with plump polyester stuffing
Adjustable felt shoulder straps, leather crown and wool wings accented with blue felt
Fits most children ages 4-8
Cave Men are always popular
Myrna Loy, her husband and Fredric March
Mischa Auer

, Corporate Cave Man
Related Pages of Interest:
Alfred Hitchcock's Blue Food Dinner Parties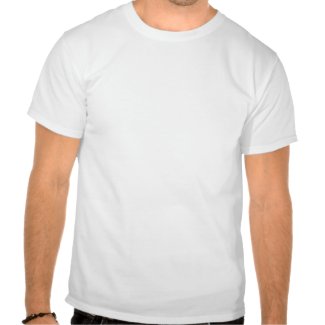 Costume Judge Shirts
by
HolidayZazzle
Browse more Costume T-Shirts at
Zazzle
Sources of quotes and images not already cited:
Modern Screen Jun 1931, Dec 1934, Dec 1940
New Movie Feb 1935
Photoplay Jul 1919, Jan 1941
Screenland Jun 1935