Female Movie Theater Owners, Managers, Exhibitors
Miss Bryse, Chicago
Ower of The Cub
"'All the men managers around here came in and threw cold water on my scheme by prophesysing all kinds of bad luck and tried hard to frighten me into closing up. That was not all.
"'Men came in wearing police and other badges and warned me that I could not run the theatre, but I had good friends who stood by me and protected me from wrongful molestation. Those other managers around here, it seemed to me were dead set against my making a success, but I determined to stick.
" ... 'Oh I tell you a greenhorn in the picture business gets all kinds of things handed to him -- or her in my case! At the present time I have regained most of the money I laid out and have The Cub to show for my profits,' emphasized Chicago's only girl picture exhibitor with a smile of successful conquest on lip and brow." -- Nineteen-year-old Chicago theater owner Leona Bryse, 1909. She named her theater The Cub for her favorite baseball team, The Chicago Cubs.

Britain 1912: "This charming representative of the gentler sex can make the proud boast that she is the only woman member of the Renters' Association and is, in fact, the only woman renter in the world. ....
Miss Mercelle
Only Woman Renter
in the World 1912
"Miss Elsie Mercelle has only been connected with the cinematograph industry for a little over four years and yet during that short time she has succeeded in building up a business by her own unaided efforts which now has its ramifications in several of the leading towns in England and Scotland."
The times are changing....
At the turn of the century, in the early 1900s, some theaters were just moving from live performance venues to incorporate nickelodeons and movies. This meant remodeling the buildings for a new kind of audience.
Adding new and constantly changing equipment including upgraded heating, cooling, ventilation and fire prevention technology were a big part of your success. Some theaters simply closed if weather was too hot or cold and they lost revenue.
Women were in business with their spouses, with friends, family members and alone. These were women of every ethnic group and of different ages. For some more well-to-do women it may have been along the lines of community service or maybe it started as a hobby, but it was work nonetheless. For others it took very hard work but they made it happen. I'm listing just a tiny sample here to pay tribute to their skill, hard work and creativity.
Many of these women spoke softly but wore really big hats. Except while in the theatre itself. Then they had to be an example and take those hats off.
Managers

/owners did more than one person's job. They were cashiers, ticket takers and even performers, telling jokes, singing and dancing during live shows in the very early days. In some communities this continued into the 1930s.
You saw scattered mentions of women's owning and managing moving picture houses in the earliest days. Mrs. Segel was the proprietress of The New Circle Theater Philadelphia in 1913.
Miss Fuller, Lady Manager
Parkhurst Theatre 1913
That same year in Britain there was Miss Fuller. "London's lady manager has a firm belief in her own sex and this being so it will not surprise readers to learn that the Parkhurst Theatre so far as the staff is concerned may with but few exceptions be described as an Adamless Eden.
"She may be said to have made the acquaintance of moving pictures at the earliest possible moment having witnessed the first display given my Mr. Paul."
In London 1895, coinciding with the work of the Lumière Brothers, Robert W. Paul had invented a means of projecting motion pictures onto a screen for public viewing.
Mildred
Champagne
Author Mildred Champagne had a string of 12 moving picture and vaudeville theaters throughout New England. This included The Scenic Temple in Boston.
Also in 1917 when a man enlisted in the service, his wife took over the running of the family's movie house.
Also happening....
"Mme. Kaplan was directing a chain of superior motion picture theatres in Russia when Mr. Kaplan began to market there the productions of the Moscow Art Theatre. Their marriage followed and soon afterward when the government accepted her offer to use her theatres as barracks for soldiers, they came to America." Sophie Kaplan began studying film and was planning to direct.
The 1920s
In 1920, women gained the right to vote in the all of the United States.
People in once isolated communities are able to see movies, gain information and get all sorts of entertainment. A woman running a theater is able to pick and choose what is shown. In the pre-code era censorship is already a huge issue.
Changing terminology and differences in jargon from place to place make it hard to track who was doing what in the early days. Sometimes spelling is different within just one article.
Lillian
Rittenmeyer;
Iowa
"Lillian Rittenmeyer is the new manager of the Casino Theatre in Des Moines, one of Abe Frankel's best paying houses though one of the smaller of the downtown theatres. When the manager left, Miss Rittenhouse [sic] was suddenly offered his position.
"She took the job, though she had no experience along that line nor had she any help from the former manager. Now she capably handles all the difficulties which come up in a house which changes program three times weekly. Woman-like she gave the house a real housecleaning and provided new seats all over the house, new bright curtains, new lights. The woodwork has been painted." -- Motion Picture News 1923
'Nineteen year old society girl put in charge'
"The cause of feminism and the advance of modern women in professional and commercial fields into the commanding spheres of endeavor formerly occupied by mere man has received a decided impetus with the announcement that Gloria Gould the young and talented daughter of George J. Gould... is the managing directress of the new Embassy Theatre, the finest playhouse in New York.
"The astounding features of Miss Gould's ascendency into the ranks of theatre showmen are first that she hand no previous experience in that particular line of work and second being only 19 years of age, she is the youngest person, either male or female to have ever achieved the distinction of directing a modern motion picture theatre and that in the great metropolis of the world. Third she has definite ideas about the ability of women to run a theatre and proposes to give those ideas. ..."
"'The Embassy will become an all woman's theater,' says the young and pretty managing directress. 'Every official and employee in the place will be a woman, even the musicians.'"

--

The Evening Independent and Exhibitor's Trade Review 1925
In 1926, women purchased and were running theaters with the same name, The Happy Hour in Cleveland and Minneapolis respectively.
The Top 20 Films of the 1920s
Attempt to Ban Woman Managers, 1927
"Attempts have been made by Licensing Authorities in some places to ban women as managers. On what ground one cannot understand, and in my opinion, if any such condition was put upon a license it should certainly be contested as it seems to me very unreasonable to make it a condition on a license that a woman cannot be appointed either manager or assistant manager of a kinematograph theatre. After all Licensing Justices must act responsibly."
-- by Norman Hart solicitor to the Cinematographers Association. From the 1927 Kinematograph Year Book, Digest of Acts and Regulations Affecting the Film Industry.
The 1930s
Emil and Bess Winograd presided over a theater dynasty with Emil's brother Michael. The Oriental opened Sept 4, 1931. They ran the Majestic, Colonial, Oriental and Family theaters in Pennsylvania. An interviewer talked to people who remembered the theaters as they were in their heyday.
"'I remember going in there as a kid and being in awe of the place. When you looked up at the ceiling you thought for sure that God was up there with the clouds and everything,' says one Brighton Township resident, whose green eyes shone as if still caught in childlike wonder.
"'You could go to places like the Oriental and sit during intermission just looking around,' recalls another former customer. 'Fill your soul with the grandeur. What do you see today in theaters -- white walls.'"

Their grown son was interviewed. "They were palaces. The whole theory was that people did not live in elaborate homes so it was all part of the thing of putting them in an unreal world. The seating was luxurious. The restrooms were unlike anything in their homes.'" -- Beaver County Times, PA September 1975

In 1931 The Florence Mills Theatre opened in Los Angeles. It was named for the singer who had died due to complications from an operation at the age of 31 in 1927.
"The theatre opened with a dedication by Assemblyman Roberts, NAACP president Titus Alexander of the Agents Division of Light and Power; Clarence Muse, noted actor and others, has a sizable stock company. ....
"The beautiful elaborately furnished theatre whose front presents a dazzling mass of lights from a sidewalk to Moorish dome, high in the air. Alma Travers,
Gertrude Pridgett Ma Rainey
21-year-old songbird and classy dancer caused all to gasp in astonishment on the opening night at her close resemblance to Florence Mills when she did an impression of the departed star."
-- The Afro-American, January 3, 1931
In 1935 Gertrude Ma Rainey returned to her hometown, Columbus, Georgia. She ran two theaters, The Lyric and The Airdrome.
In 1990, Ma Rainey, known as the Mother of the Blues, was posthumously inducted into the Rock & Roll Hall of Fame. She worked with a young, up-and-coming singer named Bessie Smith.
TCM Turner Classic Movies
Related Jobs and Endeavors
In 1915 Miss Brownell was employed as a film saleswoman
for
World Film Company,
film production and distribution company,

where her boss was
Lewis J Selznick. He was father of Myron and David O. Selznick. Miss Brownell
traveled
Miss Brownell
Film Sales
World Films
throughout the northwest.
"She books contracts with the facility and is popular amongst the exhibitors.
"'We have no use for problems, for salacity for crimes or anything that incites them. We like plenty of action, manliness, bravery, heroism and of course very pretty and good girls.
"'And a heart interest story. You generally get these in World Films. Yes I think it is a great organization and Mr. Selznick who is respected by us all thoroughly deserves the success he is making of the company.'" -- Moving Picture World April 1915
In 1918, Irene Farrell, an Iowa schoolteacher was working with movie theater owners. She had devised a questionnaire to see "the effects of the screen on the juvenile mind." Questions were varied from facts, times of attendance, favorite kinds of movies, to other types of queries.
* Do you make use of what you see or learn anything to help you in your studies at school?
* Is your imagination affected by the movies you've seen?
* Do you dream of the the pictures you see?
* Do you think of the pictures you've seen while you're in school?
* Do the pictures hurt your eyes? (Eyestrain caused by movies was a concern that was addressed with some regularity in the early days.)
In 1926 the
Eastman Theatre, Rochester, New York had
an essay contest partly testing knowledge of house code for their ushers.
The topic was The Duties of an Usher. Miss Irene Smith, a female usher won, receiving a small cash prize. Her photo and a portion of her essay was published in a trade journal.
"When a girl accepts a position as an usher in the Eastman Theatre she accepts certain responsibilities and it is her duty to learn as quickly as possible exactly what she is expected to do and knowing her duty she should spare no pains to perform it most faithfully."
Don't Laugh at Chaplin
Mrs. Mary Veillette
demonstrates not smiling
at Chaplin
Female audience members became local celebrities thanks to clever
contests held by their movie theaters. In the spring of 1918, the manager of the Poli Theater in Meriden CT had a contest to see if anyone could sit through a Charlie Chaplin movie without so much as smiling. There was a $10 prize.
Though it took her two tries,
Mrs. Mary Veillette was the winner.
The photoplay editor of the local Daily Journal said he did not take his gaze off of her face while the Chaplin comedy was on the screen and she never smiled once. Mrs.
Veillette said it was very hard to do. Afterward both the manager of the theater and the winner were very happy.
Ushers and Usherettes
Usherettes Portland, OR
at The Liberty Theatre
, 1915
Theaters employed boy ushers or girl usherettes. There was sometimes debate about which were better. Some theaters employed Lobby Girls who might dress in costume to promote the featured film.
In mid-1918 we saw the formation of
The Girl Ushers' Association
by girl ushers at the Broadway theatre New York

. "
The Broadway theatre girls have invited the ushers of all theatres to join them in a national mutual benefit association. The girls decided to do their bit for the present Liberty Loan drive before devoting time to their own interests and improvement of the conditions under which they work."

-- Motion Picture News May 1918
Thanks in part to the industrial revolution, more women were working and had incomes of their own. Some marketers still cater to women as the family decision makers of leisure activities. Whether on their own or with spouses, the movie theater had to be a safe and attractive place for middle class ladies to attend.
Usherettes at The Strand, Seattle, WA 1923.
Carrying baskets laden with Mae Busch kisses said to
produce good exploitation for the showing of Goldwyn's The Christian
For every advertisement you saw in a trade journal for technological advancements in projectors and other equipment, you saw the latest in seating, decor from the ceiling to the carpeting to create luxurious surroundings.
There was the debate, would women customers rather see other women as ushers or handsome men? Women were usually employed in the ticket booths up front. Trends started such as the sale of
popcorn and peanuts. Women were often employed at these stations.
The sale of merchandise with the name or likeness of your favorite star began very early. Get a Charlie Chaplin statuette or Francis X. Bushman's picture on a commemorative spoon. Some items might be purchased at your local theater.
Musicians, piano players and organists were also employed at early movie theaters
In 1915, people were writing into trade journals asking for suggestions for accompanying music.
Carrie
Hetherington
Carrie Hetherington demonstrated the Fotoplayer in Miller's Theater in Los Angeles. Miss Hetherington was also a savvy businesswoman.
"She created a post card bearing her portrait on one side and an advertisement of the theater on the other side. It also carries a statement to the effect that she was the originator of the idea which resulted in the building of the Fotoplayer."
The instrument aka the Photoplayer was not only an organ or piano but was also capable of producing sound effects to accompany silent movies. It might create the sounds of animals, thunder or vehicles such as trains.
1924 Group tours
Marr and Colton Organ Factory
In 1924 a group including the organ class of the Eastman School of Music had a tour of the Marr and Colton Organ Factory at Warsaw NY. Also attending the tour were John Hammond and Robert Hurnsten organists of the Eastman Theatre, Rochester NY.
In the summer of 1925, Katherine C. Melcher, the organist and musical director at the Macomb theatre was elected associate member of the American Guild of Organists after passing with honors a two-day examination in technique and composition.
Miss Melcher was the first theatre organist, male or female, in the state to receive the honor.
-- Exhibitors Trade Review May 1925
Related Pages of Interest:
10 Great Stunt Women from the 1910s
10 Female Film Producers of the 1910s
Related Books of Interest:
Movie-Struck Girls
Women's films and filmgoing in the 1910s
by Shelley Stamp
Mother of the Blues: A Study of Ma Rainey
Florence Mills: Harlem Jazz Queen (Studies in Jazz)
Historic Print Florence Mills / Covarrubias
Sources of images/quotes not otherwise specified
The Indianapolis Freeman newspaper December 1913
Moving Picture World April 1915; October 1917
Reel and Slide March 1918
Rome Georgia News-Tribune January 1990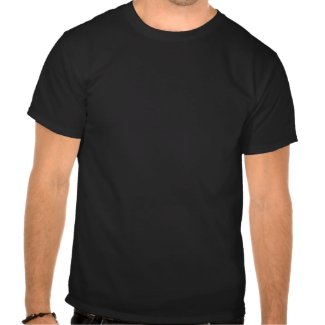 Shhhhh ! - T-Shirt
by
MisterGreggy
Create your own t shirts
online at zazzle.com
Tower Theater, Sacramento, California Travel Accessories Bag
Add your name to the marquee; by
KarinHildebrandLau
Find more Tower theater Bagettes Bags at
Zazzle