In 1937, Cary Grant and Irene Dunne starred in an early screwball comedy,
The Awful Truth.
Leo McCarey won the Best Director Oscar for this film.
Grant plays Jerry Warriner, Dunne is his soon-to-be-ex-wife, Lucy. As the time of their divorce being finalized draws more near, their efforts to wreck one another's
extramarital love affairs
become more frantic -- and outrageous. Dunne and Grant's later film,
My Favorite Wife
has a similar flavor.
"The film is one of a series of what the philosopher Stanley Cavell calls
comedies of remarriage
, where couples who have once been married, or are on the verge of divorce, etc., rediscover that they are in love with each other, and recommit to the idea of marriage.
"Other examples include
The Philadelphia Story and His Girl Friday,
both released in 1940 and both starring Grant, and the Noël Coward play and film
Private Lives
. The original template for this kind of comedy is Shakespeare's
Much Ado About Nothing
." --
short excerpt from Wikipedia article on the film
The Awful Truth received Academy Award nominations for Best Picture, Best Actress (Irene Dunne), Ralph Bellamy for Best Supporting Actor and Viña Delmar for Best Adapted Screenplay. All that with its win for Best Director and that's quite good for a
screwball comedy.
Once the popular film was out of theaters, to prevent moviegoers from listening to it for 'free' on the radio
Grant performed in The Awful Truth twice on Lux Radio Theater. In 1939 Irene Dunne wasn't available. They were able to get Claudette Colbert to play the part of Lucy.
The radio version wasn't aired until Sept 11, 1939 almost two years after the movie's initial release.
In March, 1941, the radio show did another version this time with Cary Grant and Irene Dunne in the same roles they played in the film.
Live Radio shows of several of Cary Grant's films (and more) in MP3 format
The Best Of Cary Grant The Radio Years
a selection of his work... Live and on the air
The Cary Grant Set will get you closer
to all of his radio appearances! With James Stewart, Claudette Colbert, Jean Arthur, Katharine Hepburn, Greer Garson, Ronald Colman, Shirley Temple, Myrna Loy, Irene Dunne, Claude Rains, Carole Lombard, Rita Hayworth, David Niven, Burns & Allen, Betsy Drake and many more
Watch for a fun segment where Cary Grant plays piano while the couple's much loved and fought over dog, Mr. Smith, barks along.
The cute scene reminds me of the
1990 Jeeves &; Wooster series with Stephen Fry and Hugh Laurie
.
Laurie as Bertie Wooster plays piano and sings
47 Ginger Headed Sailors
. Aunt Agatha's dog McIntosh joins in.
In 1940 when Irene Dunne and Cary Grant teamed up again, it was for a film called My Favorite Wife. In the trailer, Cary Grant is billed as "The Screen's Favorite Comedian."
Listen to
My Favorite Wife, the radio version, Lux Radio Theater
Enjoy Old Time Radio Christmas Shows MP3 OTR : Old Holiday Radio [page being updated, link to be announced]
13 Black cats bring 13 movie stars good luck
The Cats in Movies Blog includes a
post about the Black cat seen in The Awful Truth
.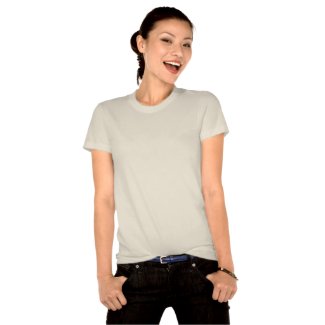 The Awful Truth Cinema OCD T-shirt
Make your own t shirt at zazzle.com
Some information from Wikipedia
Evenings With Cary Grant: Recollections in His Own Words and by Those Who Knew Him Best
. by Nancy Nelson. Forward by Barbara and Jennifer Grant.