What if you leave your phone on the plane?
Ideas for keeping your electronics with you
Used to be you'd hear of someone's leaving an actual book or magazine (made of paper!) in an airline seatback pocket. Occasionally someone left something more valuable, a jacket, purse or small item of luggage. We lined up at the pay phones. Whaaaa?
These days you might leave behind a valuable piece of electronics, an e-reader, tablet computer or cell phone. It can be something that contains important personal data, photos and more.
Links to some airline Lost & Found sites are below.
Regardless of whether you're traveling for business, pleasure or a little of both, few people enjoy the process of the travel itself anymore. Do you find yourself in a hurry to get off that airplane, get your luggage and get out of the airport? Aren't we all!
On October 31, 2013 the Federal Aviation Administration (FAA) announced that the use of personal electronic devices can be used from gate-to-gate. Cell phone conversations are still banned. Electronics must be on Airplane Mode.
Don't forget the Airport Lost and Found office.
From the Southwest Airlines web site (good information for items lost on any airline):
If you realize that you left an important item onboard the plane:
Please notify a Southwest Airlines Customer Service Agent before leaving the airport so he or she can try to retrieve the item.
Fill out a Lost & Found Report.
If you've left the airport, please contact Southwest Airlines lost and found.

Please provide detailed information regarding the item (i.e. model/serial number, brand, size, color, etc.)....
As rules are phased in and perhaps changes made, everyone should check with your carrier and each crew on rules for your particular flights.
"We believe today's decision honors both our commitment to safety and consumers' increasing desire to use their electronic devices during all phases of their flights," Transportation Secretary Anthony Foxx , FAA press release -- NBC News, 11/01/2013
Airlines say they're warehousing hundreds of iPads, other tablet computers and ereaders left behind by passengers.
A Wall Street Journal article suggests:
"Buy a brightly colored case that is easy to spot in a messy airplane cabin. A unique case will also help airline personnel locate the device in a storage room."
Carriers try to reunite the devices with their owners but are often thwarted by the lack of ID tags, password protection and Apple Inc.'s reluctance to track down owners based on serial numbers. ....
"A bare iPad without any identifying feature is difficult for us," said a Delta spokesman.
Quick Tips Before You Fly:
*

Set up your screen saver to display a phone number that someone can see even if the device is locked.
*

You can tape a business card to the back of your device. United Airlines recommends taping a card with name/address/phone to personal electronic equip. If left on a plane it's easier to return.
*

Don't think that once you've left your iPad on the plane you won't do it again. We heard from someone who's left theirs on planes three times! When you've landed and you're anxious to get off the plane, they say to check your seatback pocket. Do it even though you know you don't have anything in there.
*

Keep serial numbers of all devices. There's always the method of Scan/Copy/Xerox the back of your device, get the serial numbers. Have a paper printout filed. Digital copy in a well marked folder in your computer.
*

There are features of Apple and Samsung devices that allow you to trace the location of the device.
*

Choose equally identifiable luggage tags.
*

Keep good personal information including itineraries inside all bags.
*

Choose a bag or sleeve that will catch your attention, stand out in that airline seat back pocket if you're going to put your computer in there.
Personal Note: I have been escorted to the suitcase room, behind the bell desk of major hotels on a couple of occasions in order to locate misplaced items of luggage. This usually happened when we were anxious to leave for the airport.
You will be so thankful that you had identifiable luggage and laptop bags.
We place colorful luggage straps around our bags.
After having the airlines lose my luggage twice and going through the process of trying to describe it, I now take a photo of my luggage before we've left. It'll be easier if it happens again.
I can think of two times where I've boarded planes and seen people pull a previous passenger's cell phone out of the seat-back pocket. These were not flights with assigned seats.
Those people were honest enough to hand the phones over to crew members. This doesn't always happen. Think about what you can do ahead of time so you're less apt to leave it behind.
Most airlines have valuable phone numbers listed on the paper ticket jackets where they've stapled our luggage claim tickets. Save those in case you've left something behind or you have any problem at all with your luggage.
Airline Lost and Found Links:
Any airline links below may change. They can't be guaranteed but they should be a good place to start.
Frontier Airlines Lost & Found
American Airlines Lost & Found information
Alaska Airlines "Tell us what you left on board"
Southwest Airlines lost and found
Jet Blue lost and found "Articles found onboard an aircraft or in a JetBlue terminal will be placed in the JetBlue lost and found area of the destination city."
British Airways
:
Left something on plane, lost and found
United Airlines Left something on a plane
Related Links of Interest:
Knitting Needles on a Plane: Flying with Crafting, Art Tools, Musical Instruments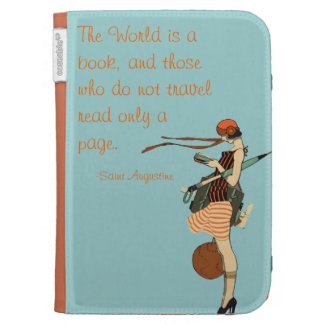 The World is a book Kindle Keyboard Covers by lostlit
Shop for Caseable Cases online at Zazzle.com
See more iPad Sleeves on Zazzle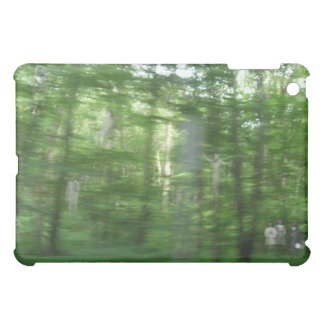 Spirit Friends in the Woods iPad Mini Cover
Browse other Green Cases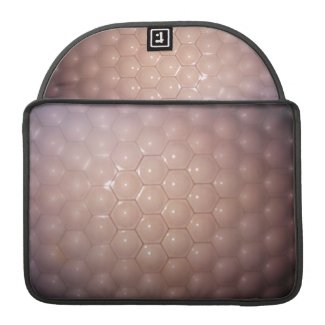 Goosebumps 3-D Look Textured Computer Sleeve For MacBooks
Look at Polka dots MacBook Sleeves online at Zazzle.com
Sources:
-- short excerpts and information from a May 2012 Wall Street Journal article
-- NBC News, Washington November 1, 2013
-- Southwest Airlines Customer Service FAQ
-- Federal Aviation Administration