"Your attention please: During every suspenseful minute of the running of the motion picture Macabre, the life of everyone in this theater will be insured by Lloyds of London for $1,000 against death by fright."
-- William Castle
That was the opening of William Castle's film, Macabre in 1958. Audience members had filled out insurance slips, handed to them by nurses before going in to see the movie. Lloyds of London is the same firm that famously insured the long legs of actress and pinup girl Betty Grable for a million dollars in the 1940s.
I enjoyed the documentary Spine Tingler! The William Castle Story,
directed by Jeffrey Schwarz. While I'd seen some of Castle's films I knew little about him.
We hear audio from Castle himself, often where he's speaking before a live audience. He was friends with Orson Welles. One of Castle's early studio jobs was working with director George Stevens on the film Penny Serenade with Cary Grant and Irene Dunne. He also worked with Harry Cohn.
Macabre, House on Haunted Hill, 13 Ghosts and of course, The Tingler, the documentary talks about some of his most famous films. What were the gimmicks that went into promoting them? By knowing his audience, getting them to play along, they became ambassadors for the films. His work with Vincent Price is legendary.
Do you have the guts to sit in this chair? Can you take it when The Tingler Breaks Loose?!
There are some great interviews included in this video. Leonard Maltin, John Landis, Joe Dante, Roger Corman, David Del Valle, John Waters. Jacqueline Scott and Darryl Hickman, stars of his films. There are members of his family including his daughter.
I read a comment to the effect that the documentary was a little pro-Castle. I like to watch documentaries and quite a few of them are pro-the topic they're covering at least a little bit. Some are satirical and you can tell they're against it. This is a sort of homage.
His ideas were usually multi-layered involving promotion before and during the film, a take-away prop of some kind for the audience members that corresponded with action on screen.
Last but not least there may be something rigged to the theater chair. You might receive a hand-held ghost viewer, with a separate window to make those nasty ghosts disappear. Maybe you got a card to punish the character on the screen.
These days, theater seats with names like Tremor FX or D-Box motion simulator equipped "allow the visitor to feel movement and vibration effects in sync with onscreen film action."
He knew how to sell and the importance of selling. His memoir is called, STEP RIGHT UP!...I'm Gonna Scare the Pants Off America.
He used Percepto, Emergo and Illusion-O on screen to give audience members an added experience. It's better than 3-D he promised.
"The ghosts and the skeletons leave the screen, all the objects leave the screen. They wander throughout the audience. They go up to the balcony, roam around, meet the public and go back into the screen."
A skeleton appeared on screen, an inflatable skeleton would suddenly drop from the ceiling of the theater and travel along on a wire spooking all the first-timers.
One of his inspirations was a French film from 1955, Les Diaboliques.
"And any time you are conscious of a tingling sensation you may obtain immediate relief by screaming. Don't be embarrassed by opening your mouth and letting rip with all you've got."
Castle was one of the first if not the very first film director to appear on screen talking to the audience. He tapped into the 8-14 year old market. Do you think they're still most appreciated by fans in that age group? Director John Waters said they were the kind of movies your parents dropped you off to go see.
Now fans are going to see revivals of his films in local movie houses and they're watching them at home with friends. They're our childhood memories, the baby boomer memories for the country. We're sharing them with our own kids.
Creating films from the 1940s-early 1970s you get to some behind the scenes information on the making of movies. What was expected of contract film directors?
William Castle would have been 100 in 2014, his birthday was April 24, 1914. Celebrate the birthday of Vincent Price with some of his movies. He was born May 27, 1911.
Castle was a director who became a producer. He was smart and gave some good advice that a lot of us can use almost regardless of what our product is.
"Plan each shot so there's a minimum of expense.
"If you know your craft and you're creative you can bring your picture in at $100,000 and make it look like $300,000 or $400,000."
The story of William Castle is even for those who are studying the art of marketing.
He
found his niche market.
He was smart and clever coming up with gimmicks to promote his movies. He knew that the movie itself was only part of the product.
For Cowards Only: Money Back Guarantee...
This ticket entitles Coward refund of admission price if too terrified to see the end of Homicidal. Follow the Yellow Streak to the Coward's Corner for your refund."
The experience at the theater was part of what would get an audience and would even get them to come back and see the movie more than once.
He branded himself so each film was under one big brand. People knew in general what to expect. They liked him and wanted to see what he'd do next.
Since they are talking about film making, you'll see a bit about the where art meets marketing and that can be a tough area. Fashion designers sometimes learn this the hard way.
Are you making art or a product? How commercial should it be? Who is your audience?
Castle didn't get the respect he wanted from Hollywood A-listers, but at the same time there was some jealousy because his films brought in money.
"I've devised a unique way whereby a motion picture audience can decide the climax of a picture.
I have found such a way. -- the power to determine the fate of a character on the screen.
"You'll receive a ballot like this. You'll vote thumbs up or thumbs down."
-- Mr. Sardonicus; William Castle being interactive with his audience in 1961, sort of :-)

Each audience member received a card, and you became part of a Punishment Poll, thus giving the feeling that you got to choose the ending of the movie. Were the audience to overwhelmingly choose not to punish the bad guy was there really an alternate ending where he was not punished? No one knows for sure.
05/12/1988 Carrie opened (and closed a few days later) on Broadway 05/15/1988, Carrie closes after 5 performances at Broadway's Virginia Theatre (now the August Wilson). This inspired Ken Mandelbaum's book, Not Since Carrie: Forty Years of Broadway Musical Flops. Now also available for e-readers such as Kindle. It's not so easy to draw a crowd and keep an audience with this subject matter and a bunch of special effects, even if you have talented professionals behind the project.
When Castle made Rosemary's Baby, finally he'd made his A-list movie and a money maker on top of that. The story of this film, from Castle's acquisition of the rights to the legacy after its release is something to hear.
Ruth Gordon won an Academy Award for Best Supporting Actress in Rosemary's Baby. It is the only horror movie to receive an Oscar for a lead or supporting role until The Silence of the Lambs (1991).
Similarly, it's a story for indie filmmakers. At least twice he and his wife had to mortgage their home on a dream of a big new project. He'd buy the rights to a novel.
One time that it really paid off was when he bought the rights to Rosemary's Baby. Previously he'd purchased the rights to If I Die before I Wake by Sherwood King hoping it could be turned into a screenplay and he could direct the film. When the studio head heard about it he chose Castle's friend, Orson Welles to direct the film. It became The Lady from Shanghai with Rita Hayworth.
Bill Castle became assistant director on The Lady from Shanghai. He learned a lot from working with Welles. Word is that he got his idea to smoke those big cigars by watching Welles and his cigar habit.
Orson Welles told him, "Follow your instincts take a chance and make sure your name is all over it."
You can still use a dose of salesmanship when it comes to promoting a film, though people are more savvy and more cynical now. Stunts probably wouldn't work as well.
Castle was always aspiring, he always had a goal to do better than he had. In Alfred Hitchcock he saw both a rival and someone he respected greatly. The documentary compares the two of them and their films.
In Strait-Jacket
a 1964 Castle film, Joan Crawford was an axe murderess. She made demands and he gave in to get her for the picture. In the documentary, Diane Baker talks about Castle and Joan Crawford.
I think there's still a place for suspense, for spooky, campy films in this genre. It was suggested that times have changed and maybe you have to show more violence now. Audiences have changed. I don't know. Castle found his voice and his audience. A lot of us look to old films, A, B and what they call Z films. I don't think that everyone out there wants a slasher film.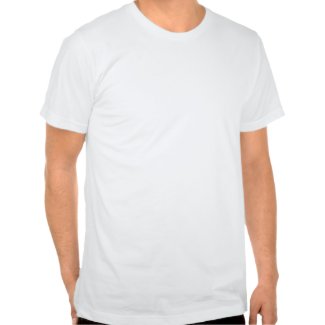 Scrub Tina Tshirt
by
imperialpalace
View other Mommie dearest T-Shirts
A movie with Marcel Marceau, Shanks
has I believe, pretty recently become available on DVD and to be streamed.
The film is more artistic than an 'average' Castle film and it wasn't that successful. Shanks was in 1974 and is his next to final film. Marceau is a puppeteer who discovers he can "re-animate the dead with electrodes and manipulate them like marionettes."
Fans were eagerly waiting for the release of this movie. It's both interesting and very moving to hear Marceau talk about Bill Castle in the documentary.
This was the winner of 2007 AFI FEST Audience Award for Best Documentary.
Although the Amazon description doesn't mention it, positive customer comments mention that there are a good deal of extras on the DVD. I streamed the documentary and enjoyed it but wasn't offered any extras.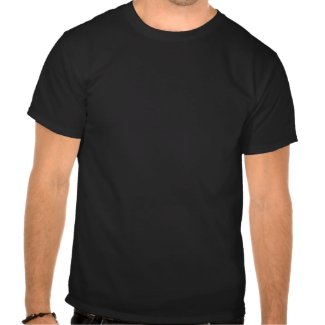 Shhhhh ! - T-Shirt
by
MisterGreggy
Browse other
Silent movies T-Shirts
Related Pages of Interest:
Alfred Hitchcock's Blue Food Parties
Cary Grant and the Oscars, incl Penny Serenade
Set up some recycled cardboard castle playhouses in his honor Get the family's imaginations going and be green
*About links: Please note that links will open in separate windows for your convenience. You can close them and go back to this blog article in its original window.
Major updates to this page will be noted with a revision date.