Classic Early Winners of the Best Original Song Academy Award
The category of Best Original Song was introduced to the Academy Awards in 1935. The ceremonies were still on radio then.

Here's my list of fifteen pre-1960 Best Original Song winners that I think have become classics, recognizable and heard today in different settings.
The Best Original Song category at the 86th Academy Awards held in 2014 has its share of excitement already, pre-envelope please. News on that score is at the end of this article.
I didn't know what films these songs were from and in some cases didn't know they were from movies at all. I also excluded songs that had the same name as the title of the film. It just so happens that Bing Crosby sings three of these songs and Doris Day sings two.
Short excerpts and video clips from several of the songs are included. Several of the movies are childhood favorites and/or classic films that we love and that great filmmakers of every era study and emulate. Baby boomers like myself may get sentimental over some of them.
1)
The Continental
from
The Gay Divorcee
Fred Astaire / Ginger Rogers spectacle
This was the very first winner of a Best Original Song Oscar.
Music by Con Conrad; Lyric by Herb Magidson
7th Academy Awards February 27, 1935
While there are lyrics, many people may be more familiar with the music which we heard in a 20-minute dance sequence near the end of the movie. Ginger Rogers, Erik Rhodes and Lillian Miles sang the song.
2) Lullaby of Broadway from Gold Diggers of 1935
Music by Harry Warren and lyrics by Al Dubin
8th Academy Awards; March 5, 1936
They say this is the first Academy Awards where the statuettes were called the Oscars.

Lullaby of Broadway is a Busby Berkeley production number. "It tells the story of a Broadway Baby who plays all night and sleeps all day. It opens with a head shot of singer Wini Shaw against a black background. Then the camera pulls back and up and Shaw's head becomes the Big Apple, New York City."

Director/Choreographer Busby Berkeley was nominated for three Academy Awards in his career but never won an Oscar.
This included a nomination for Best Dance Direction for Gold Diggers of 1935.
Last year, I read that a film biography and/or stage play of his life story is in the works. It could star either Leonardo DiCarprio or Hugh Jackman. Check out Buzz: The Life and Art of Busby Berkeley (Screen Classics)
.
There were a few 'Gold Diggers' films. The Gold Diggers of Broadway in 1929 and Gold Diggers of 1933 preceded this film. It was followed by Gold Diggers of 1937 and Gold Diggers in Paris.
This, like most of these famous songs, has been featured many times and many places. We saw it on a fun episode of The Muppet Show hosted by the wonderful Gilda Radner.

3) The Way You Look Tonight
from
Swing Time
Music by Jerome Kern; Lyric by Dorothy Fields
9th Academy Awards; March 4, 1937
Performed by Fred Astaire
Dorothy Fields is said to be one of the great women of the early 20th Century Tin Pan Alley era of music, ballads, jazz, ragtime.
I recommend Sally Mayes' collection of songs titled The Dorothy Fields Songbook. A lovely rendition of The Way You Look Tonight is included.
You'll see winning songs show up in other movies and shows. This song was featured in the 1992 film Peter's Friends
Peter's Friends is directed by Kenneth Branagh Written by Rita Rudner and Martin Bergman. It stars Stephen Fry, Kenneth Branagh, Emma Thompson Hugh Laurie and Imelda Staunton.
During the 85th Academy Awards, host Seth MacFarlane sang the song while Charlize Theron and Channing Tatum danced.
Some day, when I'm awfully low
When the world is cold
I will feel a glow just thinking of you
And the way you look tonight

Yes, you're lovely, with your smile so warm
And your cheeks so soft
There is nothing for me but to love you
And the way you look tonight
4)
Thanks For The Memory
from
The Big Broadcast of 1938
This song became Bob Hope's signature tune. He could adapt the lyrics to suit different situations.
Music by Ralph Rainger; Lyric by Leo Robin
11th Academy Awards; February 23, 1939
Bob Hope was a frequent host of the Academy Awards broadcast
He sang a special version on a Christmas special.
5)
Over the Rainbow
from
The Wizard of Oz
Music by Harold Arlen; Lyric by E. Y.
Harburg
If ever there was an iconic song from film, this may be it.
12th Academy Awards;
February 29, 1940
Number One on the Songs of the Century list compiled by the Recording Industry Association of America and the National Endowment for the Arts.
The American Film Institute ranked it the greatest movie song of all time on the list of AFI's 100 Years 100 Songs.
Somewhere over the rainbow
Way up high there's a land I heard of once in a lullaby
Somewhere over the rainbow
Skies are blue
And the dreams that you dare to dream
Really do come true

Someday I'll wish upon a star
And wake up where the clouds are far behind me
Where troubles melt like lemon drops
Away above the chimney tops
That's where you'll find me
Along with Irving Berlin's White Christmas, Over the Rainbow was adopted by American troops in Europe in World War II as a symbol of the United States.
Garland herself performed the song for the troops as part of a 1943 Command Performance. Like many big stars, Ms. Garland was on Command Performance several times in 1943. I'm not sure the exact date where she sang this song.
The Children of Sandy Hook School Sing Somewhere Over the Rainbow (feat. Ingrid Michaelson)
A portion of the sale goes to a Sandy Hook charity. I purchased this song. It's uplifting.
6)
When You Wish upon a Star
from
Pinocchio
Music by Leigh Harline; Lyric by Ned Washington
13th Academy Awards;
February 27, 1941
When you wish upon a star
Makes no difference who you are
Anything your heart desires
Will come to you

If your heart is in your dreams
No request is to extreme
When you wish upon a star
As dreamers do

Fate is kind
She brings to those who love
The sweet fulfillment of their secret longing
7)
The Last Time I Saw Paris
from
Lady Be Good
Music by Jerome Kern; Lyric by Oscar Hammerstein II
14th Academy Awards; February 26, 1942
As with songs such as White Christmas, we often hear this song without the 'preamble,' the first short verse or stanza that was sung in the movie.
The last time I saw Paris, her trees were dressed for spring,
And lovers walked beneath those trees and birds found songs to sing.

I dodged the same old taxicabs that I had dodged for years.
The chorus of their squeaky horns was music to my ears.

The last time I saw Paris, her heart was warm and gay,
No matter how they change her, I'll remember her that way.

I'll think of happy hours, and people who shared them
Old women, selling flowers, in markets at dawn

Children who applauded, Punch and Judy in the park
And those who danced at night and kept our Paris bright 'til the town went dark.
8)
White Christmas from Holiday Inn
Music and Lyric by Irving Berlin
15th Academy Awards; March 4, 1943

Presenting an Academy Award to Yourself:
Not sure how often this has happened, but at the ceremony, Irving Berlin presented the Academy Award for Best Song, which he ended up winning for White Christmas.
The sun is shining the grass is green the orange and palm trees sway
I've never seen such a day in Beverly Hills, LA
But it's December the 24th and I'm longing to be up north
I'm dreaming of a white Christmas
Just like the ones I used to know
Where the tree tops glisten
And children listen
To hear sleigh bells in the snow

I'm dreaming of a white Christmas
With every Christmas card I write
May your days be merry and bright
And may all your Christmases be white
I'm dreaming of a white Christmas
just like the ones I used to know
Where the tree tops glisten
And children listen
To hear sleigh bells in the snow
9)
You'll Never Know
from
Hello, Frisco, Hello
16th Academy Awards; March 2, 1944
Music by Harry Warren; Lyric by Mack Gordon
Alice Fay was married to Phil Harris who you may remember from The Jack Benny Show. Harris and Faye had their own radio show, appropriately called the Phil Harris-Alice Faye Show.
You'll never know just how much I miss you
You'll never know just how much I care
And if I tried, I still couldn't hide my love for you
You ought to know, for haven't I told you so

A million or more times?
You went away and my heart went with you
I speak your name in my every prayer
If there is some other way to prove that I love you
10)
Swinging on a Star
from
Going My Way
Music by James Van Heusen; Lyric by Johnny Burke
17th Academy Awards; March 15, 1945
Would you like to swing on a star?
Carry moonbeams home in a jar?
And be better off than you are?
Or would you rather be a mule?

A mule is an animal with long, funny ears
He kicks up at anything he hears
His back is brawny and his brain is weak
He's just plain stupid with a stubborn streak
And, by the way, if you hate to go to school
You may grow up to be a mule
11)
Baby, It's Cold Outside
from
Neptune's Daughter
Music and Lyric by Frank Loesser
22nd Academy Awards; March 23, 1950
It's thought of as something of a Christmas/Holiday song today.
The film featured two performances of the song: one by Ricardo Montalbán and Esther Williams and the other by Red Skelton and Betty Garrett.
The song was sung with slightly different lyrics, at the Oscar ceremony via a performance by Mae West and Rock Hudson.
12)
Mona Lisa
from
Captain Carey, U.S.A.
Music and Lyrics: Ray Evans and Jay Livingston
Performed in the film by Charlie Spivak with Tommy Lynn
It was a Number One hit for Nat King Cole
23rd Academy Awards; March 29, 1951
Mona Lisa, Mona Lisa
Men have named you
You're so like the lady with the mystic smile
Is it only cause you're lonely
They have blamed you
For that Mona Lisa strangeness in your smile

Do you smile to tempt a lover, Mona Lisa
Or is this your way to hide a broken heart
Many dreams have been brought to your doorstep
They just lie there, and they die there
Are you warm, are you real, Mona Lisa
Or just a cold and lonely, lovely work of art
13)
Secret Love
from
Calamity Jane
Music: Sammy Fain, Lyrics: Paul Francis Webster
26th Academy Awards; March 25, 1954
k.d. lang made a cover of the song, played during the closing credits of the 1995 documentary, The Celluloid Closet
Once I had a secret love
That lived within the heart of me
All too soon my secret love
Became impatient to be free

So I told a friendly star
The way that dreamers often do
Just how wonderful you are
And why I am so in love with you

Now I shout it from the highest hills
Even told the golden daffodils
At last my heart's an open door
And my secret love's no secret anymore
14) Whatever Will Be, Will Be (Qué Será, Será) from The Man Who Knew Too Much
Music and lyrics: Jay Livingston and Ray Evans
29th Academy Awards; 27 March 1957

One alternative title Whatever Will Be, Will Be (Que Sera, Sera)
The title sequence of the Hitchcock film gives the song title as Whatever Will Be.
This is one of only six Academy Awards that were ever won by any of Alfred Hitchcock's films. Exceptions would be Mr. Hitchcock's Irving G. Thalberg Memorial Award in 1968 and Robert F Boyle 2008 Honorary Academy Award for his work as a Production Designer.
Rebecca (1940):
Best Cinematography, Black-and-White (George Barnes)
Best Picture (David O Selznick)

Suspicion (1941):
Best Actress In A Leading Role (Joan Fontaine)

Spellbound (1945):
Best Music, Scoring Of A Dramatic Or Comedy Picture (Miklós Rózsa)

To Catch a Thief (1955):
Best Cinematography, Color (Robert Burks)
The Man Who Knew Too Much (1956)
Best Music, Original Song for Whatever Will Be, Will Be (Que Sera, Sera) (Jay Livingston & Ray Evans)


-- with thanks to the Hitchcock Wikipedia page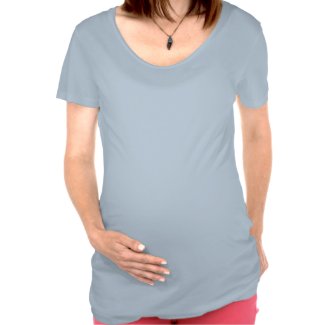 Whatever Will Be Maternity, Mens, Womens, Family Tees
Colors, styles sold out? Get as infant shirt, tank top, etc.
View more T-Shirts at zazzle
15) High Hopes from A Hole in the Head
Music: James Van Heusen and Lyrics: Sammy Cahn
Song sung by Frank Sinatra, The film was directed by Frank Capra
32nd Academy Awards; April 4, 1960
* Here's just one situation where you'll find entirely different songs that share the exact same or similar titles.


Next time you're found with your chin on the ground
There a lot to be learned, so look around...

Just what makes that little old ant
Think hell move that rubber tree plant
Anyone knows an ant, cant
Move a rubber tree plant

But he's got high hopes, he's got high hopes
Hes got high apple pie, in the sky hopes

So any time your gettin' low
Stead of lettin' go
Just remember that ant
Oops there goes another rubber tree plant!
Seth MacFarlane, Daniel Radcliffe and Joseph Gordon-Levitt performed the song at the 2013 Academy Awards.
The category of Best Song is not without controversy and it's not without its specific rules. Take this year's (the films of 2013) Academy Awards as an example:
Academy president on Oscar song: 'It's not about a punishment'
"Cheryl Boone Issacs, president of the Academy of Motion Picture Arts and Sciences, clarified Saturday why the academy revoked the original song Oscar nomination of composer Bruce Broughton earlier this week.
"'It's not about a punishment,' Isaacs told The Times, 'but protecting the integrity of our voting process.'
"Broughton became the first person to have his Oscar nomination revoked on ethical grounds after he emailed about 70 members of the academy's 240-member music branch, calling attention to Alone Yet Not Alone, a song that was co-written by lyricist Dennis Spiegel and sung in the movie of the same name by Agoura Hills pastor Joni Eareckson Tada. ....
"Isaacs said the decision to revoke Broughton's nomination came Tuesday at a scheduled board meeting. She would not reveal whether any lesser forms of punishment for Broughton were discussed, citing the confidentiality of academy board meetings. She did note that she had heard from a number of academy members after Alone Yet Not Alone was nominated for the original song Oscar on Jan. 16. ....

"As to why the academy didn't replace Broughton's nomination with another song, Isaacs cited rule 5.7, which reads: 'In the event a nominated achievement is declared ineligible by the academy, it shall not be replaced, and the category will remain with one less nomination.'"
-- excerpted from the Los Angeles Times February 1, 2014
Related Pages of Interest:
10 Songs for Second Weddings-Successful Second Marriages
15 Songs for Remarriage
Anniversary Songs, For Renewing your vows
Tribute Songs for Memorials, Events to honor heroes, Plan a tribute at a wedding
Other Articles in the 31 Days of Oscar Blogathon:
Bringing Up Cary & the Oscars: Why didn't he ever win an Academy Award?
Hume Cronyn: One Life a Boatload of Characters, 6 Favorite Film Roles
Lifeboat - Cocoon
Updated 02/05/2014
*About links: Please note that links will open in separate windows for your convenience. You can close them and go back to this blog article in its original window.
Major updates to this page will be noted with a revision date.