Olympic Champion, business owner and reality TV celebrity, Bruce Jenner was born October 28, 1949. Jenner won the gold medal for decathlon in the Montreal 1976 Summer Olympics.

The decathlon consists of ten track and field events. Other track & field multiple event contests include the Heptathlon and the Octathlon. The Triathlon & Quadrathlon include different sports or disciplines as does Chess-Boxing.
The photo above is famous and that iconic uniform would make a great, if chilly, Halloween costume. For a warm weather fancy dress party, it's recognizable as an Olympic champion uniform. Mr. Jenner was also known to sport a red USA track suit.
Bruce Jenner has been on television as himself and in dramatic roles (on the 70s shows like The Love Boat and CHiPs) over the years.
Wondering about Bruce Jenner's kids? He has six children and four step-children. He first became a grandfather in 2009. Not long ago, he and wife, Kris Kardashian celebrated the birth of little North West, the cute baby daughter of Kim Kardashian and Kanye West. One nickname they have for the baby is Norrie.
February 2015 Update: This blog article was written in 2012 as part of a series. In May 2015, ABC will air an interview with Bruce Jenner and Diane Sawyer where Jenner speaks about his journey, his transition. Jenner married Kris Kardashian in 1991 and the two finalized their divorce in December 2014. Jenner's transition is also being filmed for an unscripted series to air on E!, the network home of Keeping up with the Kardashians and other Kardashian-Jenner family shows.
-- Information from CBS News, NY Post, E! News
February 2015
Watch for Jenner to give statements/interviews that could supersede the information above.
The ultimate in costume pieces to be the young Bruce Jenner would be the Bruce Jenner Hand Signed USA 935 Olympic Jersey available and guaranteed authentic. Not sure how long it'll last. Two others that were available have sold.

We were there with a friend of ours as he trained for the Iron Man Triathlon. Pretty cool! Congratulations to all who compete in these races.
Bruce Jenner may be best known, at least since 2007 for the E! reality series Keeping Up with the Kardashians. Viewers see him with his wife, Kris, their children, Kendall and Kylie Jenner and his step-children, Kourtney, Kim, Khloe and Rob Kardashian. Bruce and Kris Jenner have been married since 1991.
His son, Brody Jenner, has been seen on The Hills.
You can be Bruce Jenner for Halloween! Bruce and Kris will be perfect for famous Hollywood couple Halloween costumes.
Finding a replica of the 1976 uniform or the track suit is difficult, but you can find some great, and budget-friendly, alternatives that will get friends cheering just the same. An Olympic athlete is always a good adult costume, you'll look good and people will recognize you. Ralph Lauren has Polo USA Olympic Team USA log shirts that you may like to more formal events.
Some USA tank tops such as the white USA Bag Tank are available. You can usually find them in black or white with a USA logo.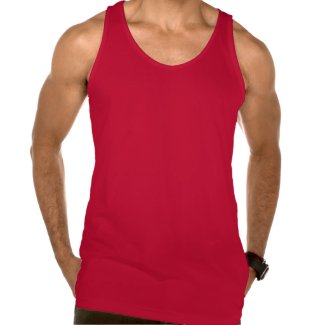 Workout Tank Top United States Pride
Choose T-Shirt, Jacket, other colors & styles
For the blue running shorts,the Soffe Men's Running Short
is a good choice. Also check out the popular company Brooks. They make quality running shorts for men and women. They get great customer ratings. There are many color choices, some styles even come in a shade of blue called, Olympic Blue.
That should help get you out of bed on those early morning runs, keeping your eye on the prize.
A
popular SKINS Men's Team USA Jersey. The fact that this fabric to offers moisture wicking and breathability, keeping you dry and comfortable is great both while you're exercising and for comfort in the garment afterward.
This has three rear pockets to hold all your gear and a full front zipper. It's an option not only as a costume piece but a patriotic and cool item to wear anytime.
Looking for a red track suit? Create it yourself, getting the right fit buying each half separately. How about the ADIDAS Firebird Red Mens Track Jacket and its counterpart, the Adidas Men's Firebird Track Pant
Find the jacket and track pants or sweatpants that will work for you.
A Gold Medal is an important part of the costume.
We bought some cheap gold medals for a sports-themed party and were really disappointed. They were too lightweight and the ribbons were all different lengths, some not even fitting kids!
Here are a couple costume medals. While I haven't seen them in person, they look pretty good for men to wear with their costumes and are still very inexpensive. You can always go bigger. :)
Gold Medal (pictured)
"They are about 2.5" in diameter and reasonably thick with a bit of heft to feel almost like real medals. Not as heavy as metal of course, but better than expected for plastic." quoted from a customer review.
Or maybe try the delicious Chocolate Gold Award Medal
(Is this why winners are always biting their gold medals??)
Man's Shag Brown Wig 1970's Costume Accessory
(right) is one wig to try. Get something similar to that famous Bruce Jenner hair.
Try a US Games Foam Javelin (Set of 6)
4 1/2 Star customer Ratings. This toy can also be used to teach kids balance skills.
There are two Wheaties Box Costumes for Adults. One is an Olympic Champion version, one is not.
The Wheaties Cereal Box Gold Medal Costume
(left)
Champion on the Wheaties Box One size fits most adult men Contains one jumpsuit and stabilizing tubes with assembly instructions
. One is available.
The Weekender Mullet Headband
The Mullet on the go looks like it's a headband with the long hair attached to the back. The Adult Wheaties Box Costume is also an option, there are kids' sizes, too! Create your own 3-D version of the Bruce Jenner Wheaties box! Maybe a headband?
The signed photo at the top of the page, Bruce Jenner autographed 8x10 Photo (Olympic Decathlon) is just one of the certified authentic signed items you may
have for your own collection.
You can find Authentic Signed Photos, Sports Memorabilia, Magazines and More related to Jenner
There is a good assortment of Bruce Jenner photos, not all sports related
If you can't get enough of the cool reality TV stars then and now, there is a signed photo from an episode of The Love Boat. It includes Hulk Hogan, another reality TV dad and Captain Merrill Stubing, who played a dad on the show
Bruce Jenner Signed Framed 11x14 Photo Display The Love Boat w/ Hulk Hogan.
To channel the inner Bruce as you wear the costume, read his book, Finding the Champion Within: A Step-by-Step Plan for Reaching Your Full Potential
. (1999) "In this book, Bruce Jenner, one of the world's greatest athletes and a highly sought-after motivational speaker, provides a plan, useful to anyone, for personal growth."

-- from description
The more recent Kris Jenner book will have insight and information, too. Kris Jenner . . . And All Things Kardashian
(2012)
When collecting the pieces of your Bruce Jenner costume, you may want to pick up some Kim Kardashian Perfume for Women, it's Kim's own Fragrance in a Gift Set.
Kim Kardashian By Kim Kardashian, 2-Count
Contains 3.4oz EDP Spray and 3.4oz Shimmer Body Lotion. A glamorous Kris Jenner costume is a perfect match for the Bruce Jenner Costume!

There you have it!
The 10 Famous TV Dads : Costume Ideas
Who else do you think belongs on the list?
Who's your favorite?
Andy Taylor, Gomez Addams, George Jetson, Paul Teutul Sr., Ricky Ricardo, Herman Munster, Ben Cartwright, Homer Simpson, King Friday the 13th and finally Bruce Jenner. .... Hmmmm... What will be next??
** This 10 Famous TV Dads Costume Ideas Series began with Andy Taylor from The Andy Griffith Show. The dads are in no particular order.
When significant updates are added to pages,
a message with a date of last update will be added.