Knitting with the stars in the Jazz Age
Age of the flappers
A collection of Roaring Twenties stars knitting, trivia of the time
1920s Hollywood. The personalities, their creativity, the behind-the-scenes stories.
Knitting has never been something done by women only. "Wallace Beery knits between scenes at the studio," the caption read.
Wallace Beery, brother of Noah Beery, Sr., was one of the highest paid and most popular actors of his time. He won the Academy Award for Best Actor for his role in
The Champ.
As Beery worked on the Clark Gable film China Seas, as co-stars Rosalind Russell and Jean Harlow did needlework behind the scenes to pass time, Beery worked on his knitting. His daughter Carol Ann had a role in this movie.
Included below is a segment on the 1922 death of actor/director William Desmond Taylor

.
Embroidery, crochet, beadwork, on fashion, accessories and home decor was as popular in the 1920s as it is today.
A 1923 issue of Cine-Mundial magazine. This was the Spanish-language version of Moving Picture World. The magazine served the dual purpose as a fan magazine and a publication for the trade.
Cine-Mundial was in publication from the late teens through 1948. In 1923, the magazine presented a feature on the hobbies of motion picture actors.
The article included two actresses Nelly Fernández and Emma Padilla, who did embroidery, needlework. These were two of the earliest Latina actresses in films.
Emma Padilla appeared in fewer films and appears to have only made them in Mexico.
Nelly Fernández

made films both in Mexico and the USA from 1917-1931. One of her movies includes the 1931 Laurel and Hardy movie Politiquerías.
These very successful Spanish Hal Roach movies were not dubbed. "
Since Stan and Babe only spoke English, interpreters would write their dialogue phonetically on a blackboard just out of camera range."
--[Laurel and Hardy: The Magic Behind the Movies author Randy Skretvedt
]
Actor Enrique Acosta is among the actors in the 56-minute film.
Politiquerías is described by IMDB as "A remake in Spanish of the Laurel and Hardy short Chickens Come Home, expanded into a feature by adding scenes of a magician and a regurgitator performing."
What is a professional regurgitator?
Hadji Ali, who appeared in Politiquerías, was representative of one of the sideshow curiosities. "He was world-reknowned for his ability to swallow various household items, wash them down with water, and then as audience members called out specific items, he would regurgitate them as requested."
He's featured in the book by Joe Laurie Jr., Vaudeville: From the Honky Tonks to the Palace. [IMDB]
Actress Sally Phipps, her son has written a book about her. She's doing some
other form of needlework.
Those who had the skill to make and embellish things for themselves saved a lot of money and had the ability to create one-of-a-kind items.
In the movie Desk Set, Katharine Hepburn personalizes a store-bought bathrobe for her boyfriend by embroidering his initials on it.
In the late teens Motion Picture magazine suggested making a beaded hanging door curtain or portiere by creating different sized and shaped beads from old magazine covers. Remember the beads Rhoda had hanging in her attic apartment on The Mary Tyler Moore Show? The article included a few instructions. It was a clever very early example of repurposing and recycling.
"A couple of self-sufficient Old Salts" use their knitting skills to repair the nets for their boats. In their spare time, they knit their own jerseys. They're ready for a 1936 version of Survivor.
Stars, along with the rest of us, were embellishing and creating accessories.
Lois Wilson and May McAvoy were making beaded bags. Every lady wanted one in the 1920s. They're popular today. Maybe you're lucky enough to have inherited an heirloom bag from your mother or grandmother or maybe you found one at an estate sale. There are still ways to make them yourself.
Women are wearing flapper costumes for parties and flapper dresses for weddings and other events. If you have a beaded bag to go with it, you're set. Vintage theme weddings are beautiful.
Lois Wilson was a pioneer in the film industry. She was one of the first female film directors as well as being a screenwriter or scenario writer as it was called back then.
How to make a bra out of two handkerchiefs, 1921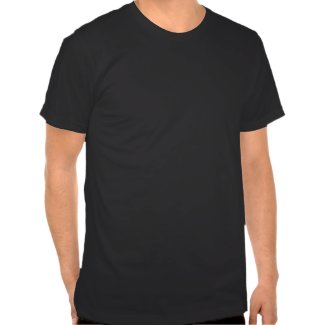 Knitting Power: Creative Motivational Tshirts
If I'm Sitting, I'm Knitting, they say
"Miss Pauline Frederick occupies her spare time between scenes by knitting," said the caption in one article.
There are several publicity photos from the teens and 1920s showing the actress knitting on and off the set.
She was a big star of the teens through the early 1930s. Like many of her peers, more than half of her movies are considered to be lost.
She worked alongside famous actors such as Marguerite Snow, Milton Sills, Laura La Plante, Conrad Nagel, Colleen Moore, Lila Lee, Lois Wilson and Peter Lorre.
Knitting a tangled web in 1922?
In February of 1922
actor and Hollywood director William Desmond Taylor was murdered in his home. The 1922 high profile crime remains an official cold case. Theories about the murder of the director abound. One theory is that the killer was former actress Charlotte Shelby (Lily Pearl Miles Reilly), who was the mother of actress Mary Miles Minter. In 1919 Taylor directed the then 17-year-old Mary in Anne of Green Gables.
Mary Miles Minter had acted in over fifty silent films from the early 1910s through 1923. Upon investigation of the director's death, love letters from the young actress to the director were found and made public. It's believed that her love for him was unrequited. She retired from acting in 1923.
Faith Cole, Mrs. Douglas MacLean
knitting in 1922
Actor Douglas MacLean and his wife Faith Cole MacLean were neighbors of Taylor and it was reported that Faith Cole MacLean may have seen the killer. Tales of Hollywood murders, solved and unsolved, go back as long as Hollywood has existed.
Mrs. MacLean said the person may have been wearing stage make up, may have been a woman dressed as a man. The insinuation being that professional make and costume up would be available to someone in the business.
The fan magazines and gossip columns talked about this story. At that time, there was no Entertainment Tonight,
no National Enquirer and no TMZ.
Above, Mary Miles Minter is part of a 1919 pictorial on actors and their hobbies.
"She spends most of her time off-screen knitting."
What does TMZ stand for anyway? It stands for Thirty Mile Zone, "the area within a 30-mile (50 km) radius from the intersection of West Beverly Boulevard and North La Cienega Blvd in Los Angeles, CA, which at one time was the location of the headquarters of the Alliance of Motion Picture and Television Producers (AMPTP)."
This is where work was done, creative ideas were thought up, big negotiations were made. Thinking of Sunset Boulevard, the Sunset Strip?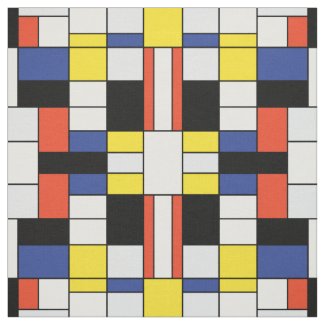 Mondrian - Composition with Large Red Plane Fabric
Find Designer patterns/prints or Create your own Custom Fabrics
** This is part of a short series. Watch for more entries, more photos and trivia about favorite stars
Related books and articles:
Woodland Knits: over 20 enchanting patterns (Tiny Owl Knits)
Includes: Tiny Violet Hand Puff, Fawn Poncho, Free Rapunzel, Woodland Hoodlet, Meow Mitts, Faerie Wings, Dragon Watcher's Hood and many more romantic and clever ideas. Great reviews. Gender neutral items. For everyday and special occasions.
Knitting behind the scenes turn of the century film stars
Knitting on screen, behind the scenes
Fashion of the 1920s Silent Film Stars; some color footage
1920s Downton Abbey style flapper hat- knitting pattern- part of a series
Sally Phipps: Silent Film Star
A Deed Of Death: The Story of the Unsolved Murder of Hollywood Director William Desmond Taylor
Tinseltown: Murder, Morphine and Madness at the Dawn of Hollywood
Heroes, Lovers, and Others: The Story of Latinos in Hollywood
Latino Images in Film (Texas Film & Media Studies Series)