It was Thursday, February 26th. It was sultry in Los Angeles.... A radio favorite since 1949
Dragnet hit America's television screens in 1951. Sergeant Joe Friday was a cop in Los Angeles, California.
One of the first police procedurals, Webb was strict about doing things as he saw them done by the actual LAPD. He reportedly liked to have telephone prefixes and department numbers matched what he saw at the real Los Angeles Police Department.
The show was responsible for recruiting new officers.
Dragnet was one of the first media franchises, radio and television shows, spin-offs, paperback tie-ins and films. This article deals primarily with the early black-and-white episodes. A few of the first television shows displayed the title Badge 714 in the opening credits. You can even watch some episodes right here. Best known as an actor, Jack Webb was also a writer and preferred his roles as producer and director.
A huge fan of jazz music, Webb employed a number of jazz musicians as actors including well known jazz trumpeter Jack Sheldon.
What's the definition of a Dragnet?
We still hear the term used today.

It can be defined as a
system for finding or catching someone, particularly

criminals.
Oh, being an odd bird myself, I always liked it when Friday said it was "sultry in Los Angeles." Not sure what he meant by that, but whoa, what a way to start your shift. You just waited to hear if the suspect was "sullen and uncooperative."

"This is the city, Los Angeles, California"
The show was also part travelogue. There was information about how the city was founded, the weather and agriculture, how the area had changed over the years. The statistics he, as narrator, quotes about the city, its population for instance, are factual for the time.
Episodes included visits to motion picture studios, taking viewers onto movie sets. We saw aerial and street views of 1950s LA, the cars. The current viewer is getting a time capsule of 1950s (or 1960s) Los Angeles.
The Dragnet TV show won four Emmy Awards (13 overall nominations).
The Dragnet theme is instantly recognizable. Also in 1955 Walter Schumann won the Emmy for Best Original Music Composed for TV for the Dragnet Theme. Jack Webb personally was nominated for five Emmy awards in the categories of directing and acting.
Meet Joe Friday, he's a cop
Cops, as Webb saw them were stoic, everything was by the book. They handled all that they saw, just getting on
with business. Most of the show dealt with the work.
The unmarried Joe Friday lived with his mother. Later he had an apartment.
Viewers/listeners

knew little about his personal life.

His partners tried to fix him up and at least once he had a relationship with a policewoman.
While Frank Smith checks something out on the phone,
suspect Carolyn Jones gives Friday the eye
We saw him occasionally flirt, usually when he was undercover. Women, suspects for instance, would flirt with him. There's a cute scene with a flirtatious young, blonde Carolyn Jones in The Big Girl (later Mortitia on The Addams Family). Buddy shows and cop shows that center around partners often make for good drama. Finding hints of any bromance on 1950s TV can take a microscope.
In one episode a woman's husband has been missing for days. S
he is scared and complains that maybe they're not trying hard enough to find him.
At one point, she comes in and yells at them.
We hear Friday's thoughts. It's something like, "You can't get mad at people. They're in trouble. And besides, it's against policy."
Joe kept his emotions in check. He calmly explains to her what they're doing step by step and she feels better.
You may think of Joe Friday as a homicide detective, but he moved from department to department in order to give us a view of a range of different types of police work. This may have been one of the few things a real LAPD officer wouldn't do, at least not as frequently as Sgt. Friday did it.
In all incarnations of Dragnet, Friday's partners gave an idea of off-the-job relationships and provided brief bursts of humor. His partners were usually more rounded characters. They often had tales of problems with their wives, in-laws, kids, neighbors, pets and
home repair

.
Their interactions with Friday can be some of the best bits on the shows.
"I carry a badge," Number 714
LAPD Lieutenant Daniel Cooke was the real LAPD technical advisor. He reviewed scripts for films and television shows. Cooke worked with Webb and the two became friends. Lieutenant Cooke's badge number was 714.
When Dragnet the television show premiered, Webb gave Sgt Friday badge number 714 and made it the logo of the program. It was also a significant prop. Webb presented the badge to Lt. Cooke as a token of thanks.
When Cooke died in 1999, his widow donated the Dragnet Sergeant's badge to
the Webb Museum at the Police Academy in Elysian Park.
I've read that the famous badge is in fact there with a plaque beside it.
Part of this information from
a May 1999 LAPD
News Release announcing the death of Retired Lieutenant Daniel Cooke
The Big Oskar
1958: Discovery of stolen silver turns out to be more than initially thought. Character actress Amzie Strickland is Mrs. Face.
Just the facts:
1949-1957 Dragnet began as a radio program, "The story you're about to hear is true..."
1951-1959 Its first run on television, concurrent with the radio show. Joe Friday's primary partners are Barton Yarborough (Ben Romero) and then Ben Alexander (Frank Smith).
1967
-

1970 A color revival of Dragnet with Harry Morgan as his new partner, Officer Bill Gannon.
1989 The New Dragnet starred Jeff Osterhage and Bernard White as the detectives. Don Stroud was their captain.
2003 L.A. Dragnet on ABC, starring Ed O'Neill as Joe Friday and Ethan Embry as Frank Smith. The show was produced by Dick Wolf. His successful Law &
Order franchise said to have been influenced by Dragnet.
While he wanted the facts, Joe Friday never said, "Just the facts, ma'am." The phrase can be found in the Stan Freberg parody recording. What "You dirty rat" is to James Cagney or "Judy, Judy, Judy" is to Cary Grant, "Just the facts, Ma'am" is to Dragnet.
Film versions
Dragnet 1954 film Alexander, and Richard Boone. Dennis Weaver and Ann Robinson. She said in an interview that she'd had a crush on Jack Webb. [In case you were wondering, this isn't the same Anne Robinson who hosted the 2000's quiz show The Weakest Link.]

Dragnet 1966 TV movie initiated the return of series onto TV. Actors included Bobby Troup, Virginia Gregg, Vic Perrin, Gene Evans and of course the introduction of Harry Morgan as Joe's partner, Officer Bill Gannon.
(Released 1969)
Dragnet 1987 A campy movie starring Dan Aykroyd and Tom Hanks. Harry Morgan is in the film, also Christopher Plummer, Elizabeth Ashley, Dabney Coleman, Alexandra Paul, Kathleen Freeman, Jack O'Halloran. -- *There's a video treat with Hanks and Aykroyd at the end of the article.
The Big Sorrow

In 1951, Dragnet couldn't help but get real. Actor Barton Yarborough who played Sergeant Ben Romero, died unexpectedly at 51 years old. He'd been
Joe Friday's first partner on radio and then the television version, appearing in only the first two episodes.
While dealing with their colleague's death off-screen, the Dragnet team put together an episode, The Big Sorrow, showing how the the characters might handle the sudden death of their friend, Ben Romero.
There are radio and TV versions.
T

his was 1951 not the 2000s or even the 1970s. Joe and Ben weren't Starsky and Hutch.
The

episode is respectful and well done.

There would be a handful of references to Ben Romero throughout the original run of the show.
Full Police Honors:
When Jack Webb died in 1982, flags were flown at half-staff at police stations across the city. Police Chief Daryl Gates said the badge 174 issued to Webb for the Dragnet series was retired from service to honor the actor. He was given a police funeral with full honors.
Police Commander William Booth said, "I am certain that it's the first time that we have had a memorial service like this for a non-officer. ... In our view he dedicated a great part of his profession to maintaining or giving this department a very positive image internationally.
"He did some things personally for the department. ... A lot of our training facilities at the academy are housed in buildings donated by Jack Webb through the building fund that he established for the department."
Spartanburg Herald-Journal Spartanburg SC
and Gettysburg Times Gettysburg PA; December 1982
Actor Harry Morgan talks about Dragnet and working with Jack Webb
"Ladies and Gentlemen, this program is for you, not your children"
A memorable line, "What you're about to see is true," was real.
Plots were taken from true cases and it

was said that Webb offered to pay cops who submitted experiences that could be made into plots for the show.
The topics were quite daring for the time. Don't let anyone suggest that certain behavior or crime didn't exist way back when.
In the past as a whole, films and television shows were not enlightened as we are today when it came to how they portrayed characters or cast actors.
On occasions, usually when the theme dealt with harm that came to children, the radio show may have been preceded by a warning about adult content.

Episodes dealt with
gangs,
drunk driving, drug addiction,

spouse abuse/murder, child abandonment and neglect,
child molestation and murder,

teen girls lured into pornography/prostitution.
A newborn baby was stolen from a hospital nursery. There were

corrupt police officers and at least one serial killer.
In The Big Girl a beautiful woman is robbing and beating motorists. Turns out it's a man dressed as a woman. Their suspect has been living in an apartment building for women.
Both the 1950s and 1960s series dealt with racism and antiSemitism.
A 1960s episode The Big Explosion
deals
with a white-supremacist planning to blow up a building but he won't say where the dynamite is. Friday has to figure it out before there's major loss of innocent life.

The con men (and women) in these shows are using scams we still have to watch out for today. Burglars scoured newspapers for wedding or funeral ads. When would someone be away from home so they could rob the place? Now we think about bad guys' reading posts on social media.



A Gun for Christmas

or The Big .22 Rifle for Christmas
Perhaps the most controversial in which parents are giving their nine-year-old a rifle as a present. Their son finds it before the holiday, opens it and a child is killed.
It shows an aspect of gun violence, guns in the home that are found and used by children. Herb Ellis (as he does here) played Officer Frank Smith a handful of episodes. Ben Alexander was best known for playing Smith.
The Big Mother 1952:
Something we see occasionally in the news, much less these days, is the kidnapping of a child from a hospital nursery. Barney Phillips plays Friday's partner, Sgt. Ed Jacobs.
Peggy Webber, who appeared on many television and radio episodes,

is featured in this episode as Roberta Salazar. While Webb did employ a variety of actors, as with films and TV shows of the time they were apt to have Caucasian actors portraying ethnic characters. *Some of these episodes may be louder than others.
The Big Crime 1954
One of at least two episodes of the early Dragnet show that dealt with child molestation. The cast includes character actors Irene Tedrow and Jack Kruschen, who is better known for his comedic roles.
On a recent, March 2015, episode of The Talk, the panel was discussing child safety and a couple's allowing their 10 and 6-year-old children to walk a mile home from a park unattended. Sharon Osbourne made a good point. Instead of focusing on their walk home, it's important to note that that predators could be at a park.
And when there was the suggestion that these crimes didn't happen "when we were kids," Aisha Tyler made a very good observation that they probably did happen and we didn't hear about them. Things like this weren't talked about. Along with that, there weren't as many means to publicize incidents when they did happen. Does anyone even talk about latchkey kids anymore?
The more broad issue of child abuse was a theme in several episodes of Dragnet in the 1950s and 1960s.
In a 1960s episode, Friday and Officer Gannon search for a burglary suspect dressed in a bright green cape and Napoleon hat who only steals photos of an old comic-strip hero, Captain Lightning. The teen feels empowered when dressed as his favorite superhero.
Actor Tim Donnelly appears. You can get a full season on DVD or stream just one episode on Amazon. This is referred to as Dragnet 1967 Burglary: DR-31: Dragnet 1969: Season Three.
Parody: Tonight Show Appearance 1968
Though Webb said he didn't like to make fun of his character, and thus in his view make fun of the police, he did occasionally break that rule. An appearance he made on The Tonight Show with Johnny Carson is legendary. Webb and Johnny Carson performed what is sometimes called the Copper Clapper Caper sketch.
In August 1953 Stan Freberg released the satire novelty recording, St. George and the Dragonet. Webb liked the idea so much that he lent Freberg his own orchestra for use on the recording. The song went to #1 on both the Billboard and Cash Box record charts.
A variant on the theme was used in the video game Donkey Kong. arcade game released by Nintendo in 1981 Music In Video Games: Studying Play
talks about how portions of the Dragnet Theme are altered as game play progresses. B-Flat, E-Flat, etc. "Should Mario grab a hammer, the time during which he wields it, it will be accompanied by a B-Flat Major fanfare."
Technology and the Time
:
"Between our frozen dinner
And our bedtime, nine-fifteen
We snuggle watchin' Lucy
On our big, enormous twelve-inch screen
I'm his December Bride
He's Father, he Knows Best
Our kids watch Howdy Doody
As the sun sets in the west
A picture out of Better Homes and Gardens magazine ...."
-- from Somewhere that's green, Little Shop of Horrors a show set in the 1950s/60s

* 1950s technology available to make and watch the first television shows

Webb knew that most people had a small TV,
watching on a 5" to 12" screen.

Their reception probably wasn't the best.
"To overcome the small screen size of TV sets of the time, Webb pioneered using a series of quick close up shots between actors.
"'The ping pong dialogue that we used in Dragnet was [because] the small television sets of the time were only about about five inches wide and you couldn't see three people in a master, so he'd break up the sentences.'"

"The result was real life rapid fire dialogue and a production pace that matched it."
-- Quote above by Tom Williams production assistant on Dragnet, from TV Land Moguls 2004
He and everyone creating the show thought about who the audience was and how would they be
viewing the final product.
Webb's dedication to the police procedural genre and his technical methods of creating his shows made his programs stand apart. He had a distinct style and he stuck to it. Contemporary Rod Serling had positive things to say about Webb in a speech given post-Twilight Zone and Night Gallery. They were both considered icons of the industry.
How does the show look if viewed on our smart phones vs our computers, tablets or current larger television screens? Watching on your phone may give the closest idea of what Jack Webb actually had in mind when he was setting up camera angles for that first series of Dragnet.
* Their intended audience, when the show was made
With any 1950s show, try reading between the lines for the meaning (and sometimes humor). Looking for what they didn't or maybe couldn't say can make these shows even more fun to watch. It can help to catch what they're trying to get across.
Check out this glorious new Westinghouse TV
with electronic magnifier knob


When we were shopping for a 22" television we learned that an LG 22-Inch television is considered
a small flat screen TV. It's one of the smallest that some manufacturers make nowadays.
* The stories: Plots, presentation were often influenced by concessions made for sponsors, censors, and/or the network

.

They also must have had something to do with the actual events, how the situation happened in real life.
These shows are windows into the past.
This is over 60 years ago.
* Quality of the video and/or audio
We're lucky when we can watch full episodes of these black and white '50s shows.

Rarely has anyone restored the audio or video. Still they're worth your time.
The quality is usually good or at worst, watchable/understandable.
Limiting ourselves to only free and/or higher-quality restored media really lets other people decide what we see. We miss a lot of history and ideas by only looking at reproductions and restorations.
Pete Kelly's Blues: Another love of Jack Webb's was jazz music.
This was one of his most successful films. Costars included Janet Leigh, Lee Marvin, Ella Fitzgerald and Peggy Lee.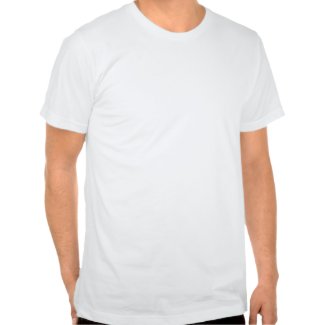 Exclusive Dragnet T-Shirt
There's a badge on the back
Image can be moved if you'd like it more centered
Also available a
Dragnet frosted beer mug /coffee cup option
Books and Pages of Interest:
The
Earliest Detective TV Shows
Selection of Jack Webb old time radio shows, MP3
Just the Facts, Ma'am: The Athorized Biograhy of Jack Webb: Stacy Webb was one of Jack Webb and Julie London's daughters. She authorized and collaborated on this book. Daniel Moyer and Eugene Alvarez were primary authors. Tragically, Miss Webb was killed in a car accident before the book was published.
Article about Jack Webb Radio Shows, Pre-Dragnet
My Name's Friday: The Unauthorized But True Story of Dragnet and the Films of Jack Webb
List Old Hollywood Stars Married Holidaytime; Vintage Celebrity Holiday Weddings, New Years, Is your anniversary the same as theirs?
Dan Aykroyd and Tom Hanks made a Dragnet music video, City of Crime
to promote the 1987 film
Merry Christmas (early) from Stan Freberg and the Dragnet team