Six films featuring evil, possessed, transplanted hands
Isn't it a shame that in movies piano players seem to fall prey to transplanted
The Hands of Orlac

evil hands more often than non-piano players? Even those like the 1960 Bert I. Gordon movie, Tormented feature a murderous piano player.
We're to believe that the technology has become so advanced that they can successfully transplant hands that function, respond, sense, etc but doctors have no source of these hands except eerie possessed killer hands.
I've included a couple news videos at the end; what's happening in the real world of medicine when it comes to hand transplants.
The Hands of Orlac (German: Orlacs Hände) is a 1924 silent film. This seems to be the granddaddy of them all.
The hands of pianist Paul Orlac (Conrad Veidt) are terribly injured in an accident. The surgeon decides to replace them with transplanted hands.
After amputating Orlac's hands, he replaces them with those that are available, the hands of an executed prisoner. The piano player will now have a murderer's hands. Sound familiar? Well it wasn't familiar in1924.
Orlac is distraught to say the least when he finds what's happened. He can no longer play the piano, the family goes through what money they have.
When Orlac's own father is found dead and it looks like he killed him, could that be
Jerry Lee Lewis
1986

true? Was it those hands that drove him to it??
In Frankenstein bringing back the dead and performing brain transplants are the thing of perhaps the ultimate horror film.
Beyond that, hands are another often transplanted and replaced body part in horror films.
News stories to this day talk about transplanted organs that bring with them thoughts and feelings of the person who had those organs originally.
I found news reports of famous piano players who had accidents and could not play for a single concert or for a short while.
Mad Love

is an 1935 version of the Orlac tale with Peter Lorre as Dr. Gogol making his American film debut. Colin Clive is Orlac and Frances Drake is his wife.
Ted Healy, Keye Luke also appear. When Orlac's hands are injured in a train accident, Dr. Gogol transplants the hands of Rollo, a knife thrower.
Orlac is suddenly an expert knife thrower. And who is that man with sunglasses and metallic hands?
The Hands of Orlac (1960) On his way to get married, famous pianist Stephen Orlac (
Mel Ferrer

) survives a plane crash but sustains a bad injury to his hands.
It just so happens that the hands of a recently executed strangler, con man and magician are available and they'll work just fine.
Christopher Lee, Donald Pleasence and Felix Aylmer also star.
Hands of a Stranger (1962) A pianists hands severed in accident. His new hands are those of a murder victim. The hands have a mind of their own.
They want vengeance for their past owner's death. He now is under the control of the hands which are forcing him to commit evil acts.
Liberace 1962
Severed Ties (1992) This is one reason we stay in school and choose our science projects carefully.
The plot stems from replacing a severed lost arm with "a scaly replacement limb" in a regeneration experiment.
The result is not successful. The limb becomes murderous, a reptilian creature in its own right.
The movie features Johnny Legend, Garrett Morris, Oliver Reed, Elke Sommer, Dee Wallace.
Quicksilver Highway 1997 The second of two creepy stories told: The Body Politic by Clive Barker.
It's the story about a man who thinks his hands are plotting to rebel against him and the whole human race.
Then he wakes to find that his hands have apparently strangled his wife. What do you do in this predicament?
The film features Christopher Lloyd, Matt Frewer, Raphael Sbarge, Missy Crider, Bill Nunn and Veronica Cartwright.
You'll see hand imagery in a lot of movies, and if the film is about a musician particularly a piano player it's even more probable.
The 1973 film The Outfit with Robert Duvall, Karen Black, Joe Don Baker and Robert Ryan has nothing to do with piano players.
As the poster says, "No matter what this looks like to you, to The Outfit, it's just business." A scene where a character is shot in the hand is striking enough to be memorialized on a poster.
In a 1946 cult classic film, The Seventh Veil, James Mason is a super controlling guardian grooming Ann Todd to be a great pianist.
He pressures her to take very good care of her hands. After a fiery car accident she wakes up with her hands heavily bandaged and she fears the worst.
Herbert Lom also appears.
The film, difficult to find on DVD, is finally available to stream through Amazon and it's included free with Amazon Prime.
Dr. Strangelove or How I Learned to Stop Worrying and Love the Bomb, more commonly known simply as Dr. Strangelove, 1964. Dr. Strangelove, just one of three characters played by Peter Sellers in the movie is an ex-Nazi scientist whose gloved right hand apparently has a mind of its own. The mind of the scientist himself is a little questionable, too. I thought it belonged on another list but maybe it goes here after all.
In the 1935 movie Roberta, Fred Astaire plays piano on the hands of his band. They're standing before him holding out their hands
on which they're wearing piano-print gloves

. Standing in a line they resemble a line like a human keyboard or pipe organ.
This is part of a series I'm doing and I've got a couple more to go. A friend suggests that a movie that's something like this is an old favorite of mine, All of Me with Steve Martin and Lily Tomlin. Half of Steve Martin's character's body is possessed with the spirit of Lily Tomlin's character. The result is very funny and a remarkable physical feat to watch as one side of Martin's body moves as a female and the other side as a male. Certainly not a horror movie.
Were you a fan of the 1960s gothic daytime television drama Dark Shadows? You might remember the mystical hand of Count Petofi.
All this might make you wonder how far this is from reality. This story keeps getting told over and over.
Amazing, interesting, and in no way meant to be related to the scary and silly theme of these movies.
Information from UCLA
Links to related pages:
Johnny Depp and Lon Chaney, Edward Scissorhands and The Unknown, Comparing 2 movies
Six Movies with rogue, disembodied hands
Piano Dance: Fun with James Cagney, Tom Hanks, Liberace
Hands in Film Fashion: The Women, The Man Who Came to Dinner, Elsa Schiaparelli
10 Ergonomic Tips for Musicians
The Devil's Hand Wrist Watches
by
moviebuffs
See other
Devil's Watches
Related Books of Interest:
Billy Joel 1982
The Lost One: A Life of Peter Lorre
Hideous Progeny: Disability, Eugenics and Classic Horror Cinema (Film andCulture Series)
The Inhuman Condition: Stories by Clive Barker
Screams of Reason: Mad Science and Modern Culture
The Picture of Health: Medical Ethics and the Movies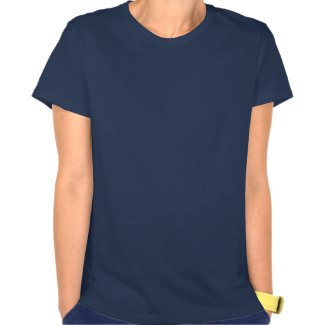 Revlon Nail Polish AD T-Shirt 1944
by
AdShirts
View other Revlon nail polish T-Shirts at
Zazzle.com