Hollywood Golden Age Stars enjoy the Holiday
Where did the stars have their Thanksgiving dinners? Who had to work? Who was a host and who was a guest? What movies were they working on at that time? How did the Macy's Thanksgiving Parade look in the 1930s?
Also find the answers to The Old Hollywood Stars Thanksgiving Menus Quiz, posted on November 12th.
Mary Pickford and Douglas Fairbanks dined at home in Beverly Hills.
Mary spent part of the day cutting her newest picture and Douglas spent part of it cutting capers in the picture on which he is now at work.
Pickford's film, Kiki was released in March 1931 while Fairbanks' film Reaching for the Moon came out December 1930.
The Fairbakses plan to spend Christmas at St. Moritz. Mary hates to spend Christmas away from home but Doug is troubled with itching feet again.
Last year they spent Christmas aboard a steamer somewhere between here and China but at least Mary says they were en route home.
The Taming of the Shrew, scene from a talking picture starring Mary Pickford and Douglas Fairbanks came out 1929
By the way, on December 5, 1933 the 21st Amendment repealing Prohibition will be ratified. Will you attend a Repeal Party?
Meet John Doe: Includes Gary Cooper,
Barbara Stanwyck, James Gleason
James Gleason, his wife Lucille and his son Russell had in Beverly hills the same kind of Thanksgiving dinner which they always serve:
Tomato juice cocktail, celery, spiced peaches, cranberry sauce, pumpkin pie, mashed potatoes and the chief emphasis on turkey with plenty of boiled onions.
"All I wanted was turkey and onions," said James. "Why spoil the act with a lot of little program stunts?"
James Gleason is known for both film and television work. He was Lt. Rooney in Arsenic and Old Lace with Cary Grant and Priscilla Lane.
For his work as Max Corkle in Here Comes Mr. Jordan, Gleason received an Academy Award nomination. Later, Gleason appeared on television including several episodes of Alfred Hitchcock Presents.
In Daddy Long Legs, 1919, Mary Pickford
looked scornfully at a prune.
Chances are she would not use them in her stuffing?
Son, Russell
Gleason was also an actor. He played Muller in All Quiet on the Western Front (1930). Russell Gleason and his wife wife, Cynthia Lindsay, were friends with Boris Karloff.
Ms. Lindsay,
a former Busby Berkeley chorus girl,

wrote a biography of Karloff that is still popular today. It's called Dear Boris: The Life of William Henry Pratt a.k.a. Boris Karloff.
Macy's Thanksgiving Parade 1930s
Richard Arlen and his wife, Jobyna Ralston have just about had dinner on their yacht as it
Jobyna Ralston and Harold Lloyd
For Heaven's Sake

skimmed down toward lower California.
Harold Lloyd was likely dining with his own family.
Louise Fazenda, married to Warner Brothers' producer Hal B. Wallis, cooked Thanksgiving dinner herself in person.
She's reputed to be a marvelous cook, "the kind that thinks up intricate stuff and invites ten relatives to eat it."
Marlene Dietrich and Josef von Sternberg numbered among those who had to work, to complete her picture even if it is Thanksgiving. They "arranged for slathers of holiday fare nonetheless on the Paramount lot."
They are most likely working on the movie, Dishonored where
Dietrich plays spy Marie Kolverer / X27. Blonde Venus was yet to come.
Her Dishonored costars include Victor McLaglen and Warner Oland. This was her third
talking picture or sound feature film.
Dietrich on holiday
~ That's good pie ~

Southern gal, Mary Brian hosted a party and of course June Collyer and Glenda Farrell were guests. She made her famous eggnog pie. Brian was a WAMPAS Baby Star in 1926.
She was repeatedly photographed with and reported to be engaged to Cary Grant. Miss Brian and Glenda Farrell appeared in The Blue Moon Murder Case.
Hoping someone very nice will make you coffee this Thanksgiving.
How did their guests feel at dessert-time?
What was served?
Priscilla Dean makes leg of lamb;
Lois Wilson prepares "a big dinner of Nothing at all"
Magazines openly admitted that a certain percentage of the time when articles featured photos of stars cooking, they could have simply been posing with an empty pot or oven.
Though not shown or mentioned in some of the articles above, many of the stars had cooks and other employees who prepared and served the meals.
Ruth Chatterton, Ralph Forbes and William Powell feasted at Clive
Charming Sinners 1929
Chatterton, Powell, Brook

Brook's house. Next Thanksgiving, 1931, Powell will spend with his new wife, actress Carole Lombard.
You'll remember Clive Brook played Sherlock Holmes three times. In 1932 he will play opposite Marlene Dietrich in Shanghai Express.
Charles Farrell said that his mother prepared the only real New England Thanksgiving dinner in Hollywood.
It was enjoyed in Farrell's Cape Cod house. Other guests were Guinn "Big Boy" Williams and Mary
Buddy Rogers
helps mother with the dishes
Philbin.
Farrell marries actress Virginia Valli on the upcoming Valentine's Day 1931. They remained married until Valli's death from a stroke in September 1968.
Charles Buddy Rogers had been working in New York, but returned to California to spend Thanksgiving. In 1937, Rogers and Mary Pickford would become husband and wife.
Thanksgiving Macy's Parade 1935
Imagine watching the parade in color!
Philadelphia 1942
Answers to the Old Hollywood Stars' Thanksgiving Menus, Quiz
Some 1930s Thanksgiving menus of the stars
1) Mae Clarke: Menu B

2) Irene Dunne: Menu H
3) The team of Phyllis Fraser, Mary Mason and Dorothy Wilson: Menu A
4) Anita Page: Menu D

5) Irene Rich: Menu E
6) May Robson: Menu I

7) Charles Ruggles: Menu F [Arline Judge was his sister-in-law]
8) Peggy Shannon Menu J
9) Shirley Temple: Menu G
10) Claire Trevor: Menu C
In 1945, Alan Ladd said "What's Thanksgiving without chrysanthemums?"
In 1917 fans from Louisville, KY of actress Virginia Pearson sent her a 17 pound turkey.
Virginia Valli
Related Books and Pages of Interest:

Boris Karloff wishes you a Happy Thanksgiving 1950, favorite classic folk songs, sea shanties, riddles; Listen to his old radio show
Hollywood Hosts & Hostesses, party dress decor menu 1930s Hosting your own party? Consider a making it a buffet
Dear Boris: The Life of William Henry Pratt a.k.a. Boris Karloff
biography by friend, Cynthia Lindsay Russell
Old Hollywood Stars, Your Home - Your Personality, William Haines
Allan Dwan and the Rise and Decline of the Hollywood Studios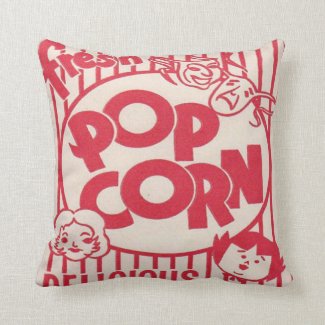 Movie night Popcorn pillows, machine wash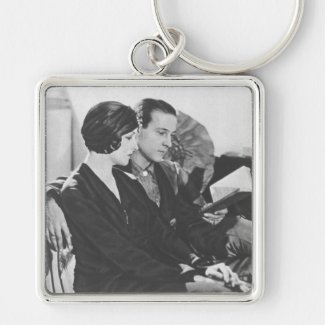 Rudloph Valentino with wife Natacha
Use custom keychains as place settings,
They're are a budget-friendly gift idea, start from scratch with your own photos.
Different styles and sizes are different prices.
Mary Pickford Christmas-themed Key Chains
By Jakestuff Create your own custom photo keychain online
Thanks to sources including
The Milwaukee Sentinel November 1930 and New Movie Magazine 1929 and 1934