Match the stars to the menus they served
Their traditional Thanksgiving meals
Want to join some Old Hollywood Stars for Thanksgiving dinner? Wishing you
Aileen Pringle, Lew Cody

could dine with a silent film star or laugh it up sitting beside your favorite star of a screwball comedy? If you can't dine with them, dine like them. Here are some delicious ideas for holiday meals, from the decadent to the simple.
Various film magazines and newspapers used to offer what they promised were the menus that celebrities were going to serve. Those menus may have been accompanied by recipes, sometimes there would be photos of their homes.
"Patsy Ruth Miller can't shoot"
Sometimes there would be grand descriptions of how their homes and tables would be decorated for the holidays, how the stars would be dressed as they greeted family and friends. Preferences changed through the years. Canned foods, those cooked in aspic were more popular at certain times for instance.
There's even a vegetarian menu. A funny Joan Crawford pie story is below. Recipes, of those given, may be posted.
The list of Christmas menus and those celebrities who celebrated Christmas, articles upcoming are much longer and more diverse.
Can you match the stars below with the menus that they may have served?
Gwen Lee and
Dorothy Sebastian share a
Wishbone
1) Mae Clarke
2) Irene Dunne
3) The team of Phyllis Fraser, Mary Mason and Dorothy Wilson
4) Anita Page
5) Irene Rich
6) May Robson
7) Charles Ruggles
8) Peggy Shannon
9) Shirley Temple
10) Claire Trevor
Menu A) Seafood Cocktail
Cream of Mushroom soup
Baked kumquats, celery, cranberry jelly
roast stuffed turkey, turkey dressing, chestnut sauce
squash, glace sweet potatoes
Dessert:
fruit pudding, pumpkin tarts
nuts, demi tasse
1932 menu
Menu B) Deviled Crabs, Lobster a la Newburgh
Spiced Oysters
Oysters in Bread Cases
Shrimp Pie
Terrapin Soup
Menu C) Seafood cocktail, assorted wafers, salad platter
Turkey, stuffed potatoes
asparagus, orange beets
Dessert:
chocolate mint roll and coffee
1941 menu
Menu D) Thanksgiving turkey and dressing, vegetables
Mazdaznan salad
Dessert:
Frozen orange parfait (something lighter)
Cookies and iced layer cake round out the desserts
From 1931
Menu E) Oyster Soup
Turkey and Dressing
Candied Sweet Potatoes
Puree of Spinach
Cranberry Jelly
Dessert:
California Pudding with Maple Sauce
From 1930
Think about making a unique centerpiece
Turning vegetables into characters might be a conversation starter
Menu F) Assorted Canapes
Celery, assorted stuffed olives
Creamed crab flakes in fontage cups
Orange salad a la Arline Judge
Candied sweet potatoes, green peas
Consomme Julienne, crisp crackers
Roast turkey with chestnut stuffing
Dessert:
Pumpkin pie, coffee, salted nuts, bon bons
1933 menu
[The actor was asked to recall the favorite Thanksgiving dinner of all time:
Chop Suey, Boiled rice, raw onions, weak tea, rice cakes and blueberry pie.]
Made many films from the silent days through the 1960s. Had a relative in silent movies.
Menu G) Deviled eggs in aspic
citrus fruit cocktail, saltines
consomme with celery seed
roast turkey or chicken, giblet gravy
macaroni stuffing
mashed sweet potatoes on pineapple rings
Brussels sprouts
olives, celery, mixed pickle cranberry sauce
Dessert:
Pumpkin pie or pumpkin custard with whipped cream and honey
coffee
~~ Break Time ~~
Supper or Leftovers: Turkey or chicken au gratin sandwiches
molded cranberry and cottage cheese salad
Dessert:
fig pudding with whipped cream
cocoa, tea
candied apples, grapes
Menu is from 1936
Menu H)
Turkey with mushroom dressing
Grape and orange cocktail
mashed potatoes
mashed turnip
Brussels sprouts deluxe
cranberry clove jelly
Thanksgiving salad
Dessert:
Mince pie with meringue
coffee and nuts
Menu is from 1936
Evangeline 1911
Viola Barry, Hobart Bosworth
Menu I) "On Thanksgiving, Christmas and New Year's we always have open house here and invite every boy and girl we know who happens to be living where it isn't possible to cook a big holiday dinner. It's not charity, it's just a jollification for my friends. Last year there were eighty of them. From four till ten, we served dinner on little tables set all over the house. ...
"I'm not a prohibitionist but I'm for temperance. I never serve liquor and the boys and girls know that so they are prepared to drink tea or coffee either hot or iced, hot chocolate, lemonade, ginger ale or orange juice and there is always plenty of milk for the babies. ...We order in turkeys, ham, spaghetti, bread and butter, pies and cakes and so on. ..."
--1934 interview, well loved stage and film actress. She began her film work in silent movies and continued into some very popular movies of the 1940s.
* Note: I got a kick out of her use of the word "
jollification." In an age where we have terms like Gamification/Gamify and Massify, just to name two, this actress was waaaay ahead of her time. :)
Menu J)
Three possible Thanksgiving menus...
1932, an actress is trying to decide between these three. One of the menus is Vegetarian. Which one would you prefer?
Menu Number One:
New England pandowdy
Casaba Melon Balls in pineapple syrup
ripe and green olives, celery
pickled peaches
scalloped oysters in ramekins
Roast turkey, chestnut stuffing, giblet gravy
fluffy mashed potatoes
baked Des Moines squash
Dessert:
mince pie with cheese
pumpkin pie with whipped cream and pecans
coffee, cider
nuts raisins mints
Menu number two for an evening buffet
Molded salmon with cucumber sauce
chicken croquettes with peas
assorted brown and white bread sandwiches
reception rolls, olives, salted nuts
Dessert:
cream puffs with cream filling
white cake with soft fluffy frosting
Molded ice cream
punch, coffee
Menu idea number three,
Vegetarian Thanksgiving dinner:
Mock duck, brown sauce
stuffed potatoes, minced carrots
cabbage and raisin salad
cranberry jelly
boiled dressing
toasted bran-raisin rolls, butter
Dessert:
mince roly-poly, lemon sauce
cereal and coffee
From 1932
I just can't handle any bad news about my memories of pie, there may be consequences....
The Joan Crawford Pumpkin Pie Story
Joan had a yen for the pumpkin pie she loved so much as a little girl. She called home and her mother sent a pie to the set. Everyone was eager for a taste. Joan was mighty proud of that pie. Somebody declared that it wasn't pumpkin pie but it was made with carrots!
Joan contacted her mom who divulged the real story. When Joan was a little girl she refused to eat carrots. So her mother mashed them, baked them in a pie crust, and served it up as pumpkin pie. Joan never learned the truth until all those years later. Guess savvy parents have always known ways to get their children to eat vegetables. Score another one for a Super Mom. Does this story make you think of her making pies in Mildred Pierce?
-- Hollywood 1935
A couple quick extra credit questions:
In 1917 what star was sent a 17-pound turkey? The turkey came from ardent fans in Louisville KY where she was born.
What big star of the 1940s-60s do you think said, "What's Thanksgiving without chrysanthemums?"
In case I neglect to say it often enough; here's hoping you have much to be thankful for and that your Thanksgiving is overflowing with Jollification. I'm very thankful for readers --
those who enjoy, retweet my articles and help to make them better. And those who check out the links.

Every little bit helps to make our days easier.
Here are the answers to the quiz. Happy Thanksgiving everyone.
1) Mae Clarke: Menu B

2) Irene Dunne: Menu H
3) The team of Phyllis Fraser, Mary Mason and Dorothy Wilson: Menu A
4) Anita Page: Menu D

5) Irene Rich: Menu E
6) May Robson: Menu I

7) Charles Ruggles: Menu F [Arline Judge was his sister-in-law]
8) Peggy Shannon Menu J
9) Shirley Temple: Menu G
10) Claire Trevor: Menu C
In 1945, Alan Ladd said "What's Thanksgiving without chrysanthemums?"
In 1917 fans from Louisville, KY of actress Virginia Pearson sent her a 17 pound turkey.
Related Pages of Interest:
Top 5 Hitchcock Chicken Scenes
Dinner and a movie home, eat along with your favorite movies
Movie History Quiz Hollywood 1920s-30s era Trivia, Gossip, Scandal (Pt 1/2)
Ducks and Geese in Movies; Fowl in Film
Retro TV Housekeeper Quiz Eight maids at Christmas not a-milking, Eight Maids at Holiday Time or Any Time
Vintage 1930s Film Star Pinup Canvas Bags
Let Claire Trevor help carry pot luck items to your next party
Design unique personalized bags online at zazzle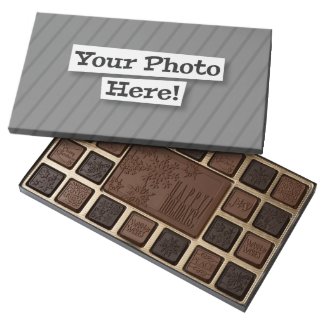 Create Your Own 45 Piece Box Of Chocolates diff themes
by CartoonizeMyPet
Check out more Customizable Chocolate Boxes, Candies, Cookies at Zazzle