Benefits of having musicians on the set
If the musicians are strumming a lively, happy tune "then no matter how morning-after an artist may be feeling, he can stand before the camera and smile and smile and smile."
Doris Kenyon, Percy Marmont, Sol Hoʻopiʻi Trio 1923
"Doris Kenyon and Percy Marmont are emoting this year to the wailing strains of a steel stringed guitar played by a real Hawaiian, Sol Hoppi." You'll see his name spelled Sol Hoopii; correct spelling, Sol Hoʻopiʻi. He was one of the most famous original Hawaiian steel guitarists, also playing ukulele.
"We are all enjoying this music," said Miss Kenyon. "It is so different from the usual thing."
Percy Marmont added, "The lulls and long waits between scenes are nicely bridged with the pleasant playing of these boys. Then during action they fill the great gap in pictures - the lack of the audience which one has on the stage to give back their reaction to your interpretation of a character."
Kenyon and Marmont were working on a movie that they were, at the time of their interview, referring to as Dr. Nye. It was the 1924 screen adaptation of the Joseph C. Lincoln novel Doctor Nye of North Ostable.
The film, directed by Lambert Hillyer, would be retitled Idle Tongues. The picture, they said, had nothing to do with Hawaii. Kenyon said that the musicians had studied the script and tried to gear the music to the scenes.
Doris Kenyon was married to another silent-era movie superstar, Milton Sills. Sadly, he died at a young age of a heart attack, leaving her a widow. Sills and Kenyon had a son together. Their son also died at a young age.
Theda Bara was the first vamp
A lone harpist furnished nearly all the music for the emotional scenes in Theda

Bara's Cleopatra.
The musical accompaniment specifically chosen had been described as 'an old Egyptian tune.'
An astute investigator discovered that it was La Cinquantaine, The Golden Wedding. Marc and Octavius were being vamped to a golden wedding anniversary song.
Movie fans are so exacting in their demands for perfection in motion pictures that it is often necessary to take and re-take the same scene a number of times until it is as near perfection as is humanly possible to get it so. It is then that a jazzy tune is in order.
The music isn't only good for "jazzing up the actors after a particularly difficult scene."
It's not an unusual occurrence to work half way into the night then to have to get up before daylight the next morning to get the necessary night and dawn scenes.
George Melford was a strong advocate of lively music to pep up his company. "It is a common sight at the studio to see Mr. Melford and a number of his players busily singing or playing some sort of musical instruments."
Melford, an actor as well as a director, directed many famous films including Valentino in The Sheik, 1921.
Charles Chaplin was a musician as well as an actor and director and...
"The important part which music plays in Mary Pickford's pictures has never yet been told. Dorothy Vernon of Haddon Hall could never have been made without the McCargers, Mary herself has insisted. The McCargers are the comedians among the musicians and can achieve miraculous effects especially in the little bits of comedy which our Mary loves so well.
"Before they are through with a picture they have a special theme in a comic vein for everyone who appears on the set -- a theme which simply makes a person be funny."
Movie star Mary Pickford with guitar, early 1900s
I'll take my musicians to go, please...
Douglas Fairbanks would often call his musicians to his home in the evening to play for himself or Mary when they had a preview of a picture for some friends. Also the musicians might play for large parties of with hundreds of guests of moviedom at Pickfair.
"'We were asked to play for the initial private showing of Charlie Chaplin's A Woman of Paris. It was an ordeal, for we did not know what was the theme of the story. But Mr. Chaplin sat beside us as a prompter, so we fitted our music into the scenes very well.'
"Miss Douglas and the two other girls who make up the trio have played for Douglas Fairbanks for about two years and they are known as The Fairbanks Trio, for he expects always to have them, he says. 'Whenever Miss Pickford is not busy she comes over to her husband's set to watch him work and asks us to play some of their favorites.'"
It can be said that in the very early days this was yet another way that women could get their foot in the door of the movie business if they did not want to be or were not cut out to be actresses. Those who did wish to act may have found a way to move into the that field or another job in the industry.
Milton Sills and Frank Lloyd
trying out song written especially for
The Sea Hawk
Related Pages of Interest:
A Good Cry Silent Film Stars use Off Camera Musicians to help bring about tears: Part One of this series
Mood Music, Behind the Scenes in Silent Movies ...
Part Two of this series:

Music of love, music as communication, music for everyone, musicians in strange places; Uh, no music please??
Luthier, Guitar Buildier T-Shirts, Gifts
Cry (If You Want To)
The Holly Cole Trio
-- excerpt; available to download as MP3, We have the audio CD
Cry if you want to
I won't tell you not to.
I won't try to cheer you up,
I'll just be here If you want me.

It's no use in keeping a stiff upper lip,
You can weep, you can sleep
You can loosen your grip.
You can frown, you can drown
And go down with the ship.
You can cry if you want to.

Don't ever apologize venting your pain,
Its something to me you don't need to explain.
I don't need to know why,
I don't think its insane.
You can cry if you want to.
The windows are closed,
The neighbors aren't home,
If its better with me than to do it alone,
I'll draw all the curtains,
And unplug the phone
You can cry if you want to....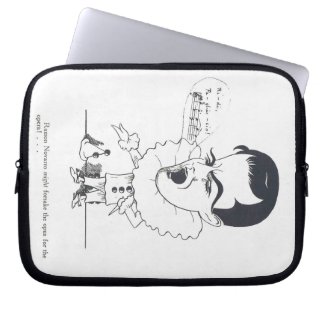 Ramon Novarro 1928 caricature electronics bag Laptop Computer Sleeve
There's nothing like a sad song...
Browse for Laptop Cases, Sleeves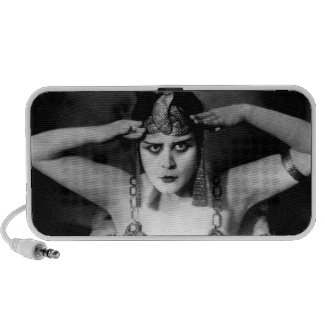 Theda Bara iPod Speakers by twelfthhouse
See other mini desktop speakers
Charlie Chaplin Bluetooth Bumper Speaker
Browse Bumpster Speakers online at Zazzle
Leaving you with a love song
Ramon Novarro sings Into My Heart, In Gay Madrid 1930