Glamour Boys: Get them while they're Hot
Fishing for glamour boys? The term glamor boy was assigned to a group of good looking, well dressed male celebrities many of them actors primarily in the 1930s through
the mid-1960s.
A mid-1938 Life Magazine cover presents the handsome Errol Flynn giving us an enigmatic Mona Lisa smile. He wears a polo shirt and silk scarf around his neck, a nice watch on his wrist and his trademark mustache. The only text on the cover: Errol Flynn, Glamor Boy. While maybe the quintessential glamor boy, the label would haunt Flynn later in troubled times.
Errol Flynn 1943
What does it mean to be a Glamour Boy?

Humphrey Bogart: glamour boy

The label used against Flynn in 1943 court case
Articles ran in newspapers and magazines, how to behave as a glamor boy, traits women wanted, movie stars' instructions. Was it what women wanted? Did the behavior bring the results men wanted?
On an episode of the Burns and Allen radio show, George Burns and guest star Jack Carson talk about how men are being called glamor boys.
George asks Jack, "Don't you think it's a little embarrassing to be called Radio's Glamor Boy?"
"Not when it fits," Jack says with obvious pride in his voice.
They're specifically discussing Clark Gable. Both George and Jack think that Gracie wants him to replace Clark Gable in the upcoming film, The Hucksters.
Maybe you and your father are both glamor boys?
Douglas Fairbanks Jr shows off the
world's largest Panama hat as of 1930.
At this time Mr. Fairbanks was married to Joan Crawford.
What is a Glamour Boy?
Douglas Fairbanks Sr. and John Barrymore would be glamor boys, predecessors of Mr. Flynn. Your movie swashbucklers who who look fantastic in a shirtless sword fight and then gorgeous in white tie and tails in the evening. Fairbanks was also an acrobat like Cary Grant and Burt Lancaster. Douglas Fairbanks Jr and so many others are Flynn's contemporaries.
Hey, is it Glamour or Glamor? Apparently both are correct. Depends on which source you check. You'll see both spellings here, partly due to the use of direct quotes.
The glamor boy probably likes designer clothing. He takes care of them, or he can afford to pay someone else to do it, maybe he has a valet, a gentleman's gentleman like Jeeves or Mr. French. In the old Hollywood contracts I've seen, male actors' valets were sometimes mentioned as standard practice, their transportation, their hotel accommodation, etc.
You may go into debt for the cause of your looks, you may be clever and do this on a budget, find your own style. What was called a bit of a reckless lifestyle and a high-profile lifestyle at that may be part of it. Enough to bankroll your exploits and a little extra cash to pass around is good. At least to some extent, it can be finally more fun to watch than regularly live this lifestyle.
How to be a glamor boy
"The American divorce rate would fall if husbands would learn how to look in the mirror. ... Learn how to glamorize yourself for your wife. ... If the husband keeps his glamor the wife will no longer think she has the freedom to be sloppy and they both will like each other better."
-- From a 1947 Sarasota FL newspaper article
Fortune Modern Frameless Beveled Wall Mirror
Humphrey Bogart, Glamor Boy
Hollywood Magazine ran a tongue in cheek 1939 article so you or your boyfriend
With the Sophisticate appear
to be World-Weary and Bored
just like she is

can Be a Glamour Boy like Humphrey Bogart. "'Had I but known you 20 years ago' is effective for the Sweet Young Thing."
Just like watching an old movie, much should be thought of the time that these articles were written. The Hays Office, the Production Code, sometimes called the Hays Code censoring all aspects of films was in high gear in 1939.
The term really came into fashion about the same time as the code.
Photos are shown of different outfits to wear when courting girls of different types. Bogart tells how to behave and even does his hair differently.
He says that the Hays Office doesn't think it's acceptable for the gangster or the villain to have a love interest apart from the moll. "He's lucky if he rates a moll and the way things have been going even the molls are turning out to be poor misunderstood little girls who really have hearts of gold underneath all the tinsel."
"Haunted wistfulness
combined
with a look of
hungry respect is right
for the Home Girl"
Even in the 1970s they said that Kris Kristofferson was becoming a glamor boy. Who might fit the category today? Johnny Depp?

What we call a metrosexual may be part of what was a glamor boy. Part of it was taking care in how you looked. Some was about suavity, technique in reaching your goal, getting the women, the job, ultimately the money that you want.

Men who had good manners (around women), who cared about their appearances, dressed well may be categorized as glamor boys.
In the mid-1940s Dick Powell was complaining about the path his career was taking. First he was typed as a glamor boy in musicals. Then he was typed as a tough guy. He couldn't get a break.
Actors who are typecast as glamor boys such as Adolphe Menjou complain that they can only get that sort of role. We hear many performers

say they'd like to play a range of roles.
Probably the oddest thing I found was from 1949 showing how ubiquitous the term had become. It was a short blurb titled Natural Gas Becomes Glamor Boy Of Utility Industry.
Glamor Boy dress code per Humphrey Bogart
1939: Formal wear studiously correct,
English shoes custom made $35 per pair,
black pearl shirt studs gifts if you've done your work well.....
The Last of Robin Hood 2014
with Kevin Kline, Dakota Fanning, Susan Sarandon
(In Chaplin 1992, Kline played Douglas Fairbanks)
Flynn reads article about John Barrymore
Errol Flynn interviews himself 1940
It's 1940 and Errol Flynn is in a self analytical mood looking up at the ceiling sitting outside with his feet up meditating aloud. Flynn coincidentally played Barrymore in Too Much Too Soon
written by Diana Barrymore, actress, daughter of John Barrymore.
The actor did nothing to discourage his reputation. Far from it. The antics in his personal life helped to sell movie tickets as much as anything the press agents did or any movie magazine interviews could have done. All added to the persona.
"I found the other day that I was boring the hell out of myself. And so what I thought must I be doing to others? ....So I tore into the question of being a bore and found that I am also becoming very impatient of persons or situations of persons or situations which I find intolerably dull.
"Whereas I used to be a very polite person, bearing with bores with graciousness and glazed eyes, I now find myself looking a dullie right in the eye and saying oh hell and walking away. I don't hold this against myself however because I am not offended when others say 'oh hell' as they walk out on me. ....
"I tell myself that I am acquiring poise. I entertain the hope that one day I may be as good as the old roué in Paris who, the story goes, met up with his wife one day just as he was helping his mistress out of a cab. Now most men would have ducked. But not our old roué.
"He made them both a sweeping bow and said to his wife, 'My dear, I want you to meet Miss Floozie Floobottom,' and then the introduction effected, he added, 'and now I am sure you ladies have a lot in common to talk about.'
"With another gallant bend from the waist, he stepped back into his cab and was off. That illustrates my point exactly. That was enjoying maliciously a situation and leaving it right in the middle. The touch you two ladies raises it to classic heights."


-- Errol Flynn interviews himself, 1940
"He is the glamor man of all glamor men"
In his 1943 court case the prosecutor called Flynn the Glamor Boy of all Glamor Boys
His glamor boy charm was used against him in his statutory rape court case in 1943. Charges that female jurors were not impartial came up and jurors had to be dismissed nearly causing a mistrial.
There were letters to magazines saying that the judge would go easy on Flynn, who was
acquitted,

because he was a movie star. At the same time some wrote saying that they should be lenient because he was a good looking heroic movie star who had done charitable works.
Woman Trouble delays trial of Glamour Boy
A female juror confessed she'd won her seat by deceit
Issues revolved around his bringing underage girls out on his yacht. Sadly whether or not these high school-age girls were virgins became an issue in newspaper articles. They talked about drinking an emerald green cocktail that made them ill.
I haven't read enough about the case or know about the reality of the situation, but absinthe is a drink known for its bright green color. That probably comes to mind when people hear that information.
Do we treat the rich and famous as we treat others? Do we react to them
Flynn had numerous
photo spreads

differently. They were 15 and 16. Questioning included asking if they'd objected to his behavior, if they had interest in him.
Flynn's actual bedroom door was brought into the courtroom. Was there evidence of tampering with the lock? One of the girls had testified that she'd been trapped in his bedroom for nearly an hour. There was discussion of from the weather bureau of how high the moon was to judge the moonlight over the boat on the night in question.
Magazines had editorials about the case. Flynn's studio Warner Brothers was suitably concerned about the situation.
Maybe the Beatles had it right when they said, "All I gotta do is Act Naturally." Self improvement is great. Putting on a show, especially if you're not being paid to act, isn't going to enhance your relationship and it will probably be exhausting physically, mentally and financially in the long run.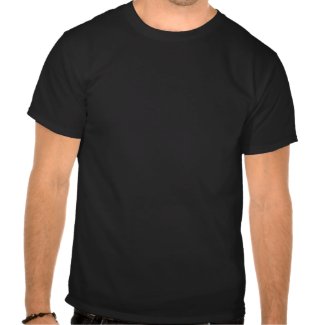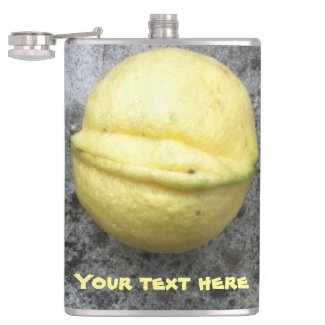 Fussy Lemon Drinking Flask Funny
Shop for additional flasks at zazzle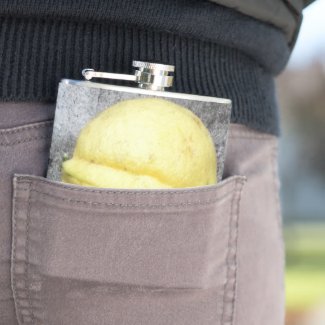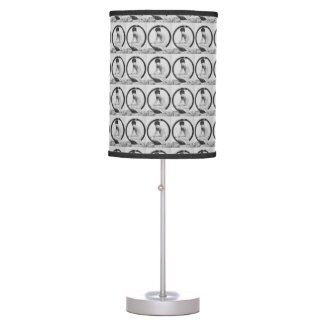 Graphic circle design
1920s dancer flapper desk or pendant hanging lamps
Look at other Graphic Lamp-In-A-Box Lamp at
zazzle.com
He is the grandfather of actress Drew Barrymore
Links to Related Pages of Interest:
Errol Flynn Birthday Brawl 1942
Hollywood Before Glamour: Fashion in American Silent Film
George Hurrell's Hollywood: Glamour Portraits 1925-1992
Get to know the lovely Olivia de Havilland a friend and frequent costar of Errol Flynn's. You can watch their films and read about her and them.
Legends of Hollywood: The Life of Olivia de Havilland
My Wicked, Wicked Ways: The Autobiography of Errol Flynn
Rudolph Valentino's Impact National Lover, Movie Idol, Sex Symbol: Would he be such big a star today?
Classic Film actors talk about work, clothes, their tools of the trade
The High cost of men's clothes, Hollywood actors' clothes 1930s-1960s
Pinball Wizard Boots