This is part of my Tuesday Flashback Feature. We reminisce about classic TV shows usually from the 1950s-1970s where gemstones or pieces of jewelry featured prominently in the storylines.
Here's Lucy
Lucy Meets The Burtons
In this episode of Here's Lucy Richard Burton and Elizabeth Taylor, big movie stars and a famous real-life couple, played themselves. Burton must escape fans and does so disguising himself as a plumber.

Lucy Carter (Lucille Ball) mistakes him for real plumber. Calling himself Sam, Burton takes advantage of the circumstances and says he'll help Lucy.
He fixes the faucet. She offers him $23.50 for his time (later knocking off $.50 because of his Shakespeare recitation) but Burton refuses payment and leaves.
Lucy later finds a remarkable diamond ring in his discarded overalls. Lucy discovers that Burton has forgotten the Taylor-Burton diamond, Elizabeth Taylor's 69.42 carat pear-shaped diamond ring.

She decides to try it on and accidentally gets the famous ring stuck on her finger. By the time Lucy discovers it is the famous diamond ring that Burton had purchased for Elizabeth Taylor, it's too late and she can't get it off.
Burton returns to get the ring and finds it stuck on Lucy's finger. He starts to panic.
Liz and the ring are to appear at the Hollywood Press Corps in a few hours.
He brings Lucy back to their hotel suite explaining to Elizabeth what happened. Liz suggests that champagne to help get it off. That doesn't work. Liz desperately tries to get the ring off Lucy's finger once, perhaps only half-jokingly, suggests amputation.
Lucy suggests that Taylor stand in front of a curtain while meeting the press with Lucy herself positioned immediately behind her. Lucy's arm, with the diamond on her hand, is substituted for Elizabeth's hidden arm. They're a success!



On television, particularly on comedies, getting stuck, isn't uncommon. A host of things may be stuck on a character's toes or head. More than one program has had Thanksgiving turkeys on someone's head! But I suspect that rings on fingers may top the list: Herman Munster, Theodore Cleaver and now Lucy Carter.

But this show had an added twist. This one had the 1970's version of Brad Pitt and Angelina Jolie and a very real, very famous enormous engagement ring guest starring. It's another engagement ring trouble episode as well!

If they were around now, would the couple of Burton and Liz Taylor be referred to as something like Blizzard in the press? They were a hot commodity and Lucille Ball got them to appear on her show, her third network television sitcom. It ran on CBS from 1968 to 1974.
TV Guide. The drama was complete with backstage legend of tension between Richard Burton and Lucille Ball. Supposedly each had unpleasant things to say about the other's style of working when they wrote their memoirs.
The program also featured the real ring which featured a diamond of nearly 70 carats. In 1969, Richard Burton bought his second wife Elizabeth Taylor one of the world's largest diamonds from the jeweler Cartier. The pear-shaped stone was cut and polished by Harry Winston.

Taylor and Burton had been married in 1964 and that marriage lasted ten years. They married again in 1975 but that marriage lasted under a year.


from www.luciearnaz.com :
Lucie Arnaz, Ball's daughter, said she was
nervous
about meeting the Burtons. Arnaz, who announced her engagement during the filming of the episode, said her ring
looked like a spitball
compared to Elizabeth's Taylor-Burton diamond. According to the actress Elizabeth was kind, and recommended toothpaste to clean it. Security had been beefed up on the set as Elizabeth insisted the actual Taylor-Burton diamond be used.
The episode appears on a DVD collection,
Here's Lucy: Best Loved Episodes from the Hit TV Series
This DVD also includes episodes with Jack Benny & George Burns, Flip Wilson, Wayne Newton,Sammy Davis Jr., Eve Plumb and Donny Osmond to name a few.
Bonus material pertaining to the Burtons appearance includes commentary with Lucie Arnaz and Desi Arnaz Jr., rehearsal footage, behind-the-scenes footage, the original episode ending, and the script for an alternate opening scene. According to Lucie Arnaz, so much behind-the-scenes footage exists because of the importance of the Burtons appearance.
This episode was written by Lucie's mother's long-time comedy writing team Madelyn Pugh-Davis and Bob Caroll Jr. This was also the highest rated episode of the program, but unfortunately Lucie and brother Desi Jr. were not in this episode.
Madelyn Pugh-Davis and Bob Carroll, Jr. received a 1970 Emmy nomination for writing the episode
.

Pugh-Davis wrote a book
Loving Lucy: An Illustrated Tribute to Lucille Ball
. Davis and her longtime writing partner Carroll co-wrote virtually every episode of
I Love Lucy
and continued to write on all of Lucille Ball's sitcoms through 1986's
Life with Lucy
.
Each Tuesday, we'll feature a different show, often a US sitcom. Information, including spoiler plot outlines come from various sources.
Particularly when the episode hasn't been recently viewed personally, information will be as accurate as possible. When available, a show photo will be included.
I'm always interested to hear your memories, and will often include links so you can get DVDs of the shows, too.
For a look at Lucy at her finest,
Here's Lucy: Best Loved Episodes from the Hit TV Series
is available on DVD.
The book,
Loving Lucy: An Illustrated Tribute to Lucille Ball
has a lot of information about the show as well as a section about the episode with Burton and Taylor.
Thinking of Lucille Ball's and Elizabeth Taylor's arms intertwined during the press conference scene reminded me of images I've seen of the Hindu goddess Lakshmi, the goddess of fortune, beauty, fertility: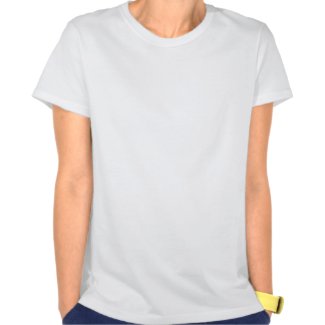 Goddess Lakshmi T-Shirt
by
kshiraj
Create your own
t-shirts online
at Zazzle.
Elizabeth Taylor poster print
Other shots of the glamorous star are available as well as other iconic screen legends. Accept no substitutes.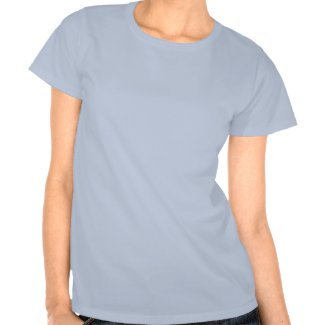 big girls need big diamonds t-shirt
by
pinkflamingodzyn
Browse more
Retro T-Shirts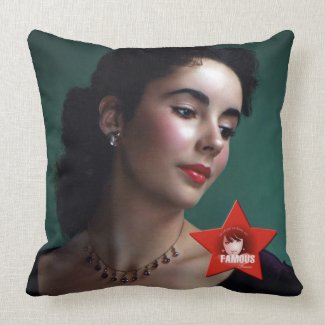 Famous Femme™ Throw Pillow
Browse Zazzle for a different
throw pillow,
create one yourself with photos and text.
Liz Taylor has been known for her amazing jewelry through the years.
Elizabeth Taylor: My Love Affair with Jewelry
is a catalogue of her jewelry but put together as a biography of the woman herself.