Hold on! It's the anniversary of the
Vertigo film premiere
Alfred Hitchcock's film Vertigo premiered in San Francisco on May 9, 1958 at the Stage Door Theatre, a historical landmark built in the 1890s. It's now the Ruby Skye nightclub.
The movie, starring James Stewart, Kim Novak and Barbara Bel Geddes is famously set in San Francisco.
You can take walking tours to many of the locations seen in the movie. Take a drive to Bodega Bay and see where they filmed The Birds.
In Vertigo Jimmy Stewart was John Scottie Ferguson

Kim Novak played Madeleine Elster and Judy Barton

Barbara Bel Geddes was Midge Wood
Ellen Corby appears as the hotel owner. Some TV fan in the room always says, "That's Grandma from The Waltons!"
The Ford Motor Company supplied a well-preserved green paint sample for a car used in the film. As the use of the color green in the film has artistic importance, matching a shade of green was a stroke of luck for restoration and provided a reference shade from which to work.
-- some information from Vertigo: The Making of a Hitchcock Classic by Dan Auiler
The color green is important throughout the film, for instance in costume, the color of the car and lighting. On May 24, 1991 Thelma and Louise is released. The film featured in a vintage 1966 green Ford Thunderbird convertible. The film
starred Susan Sarandon and Geena Davis.
Want to go to the other side and be like Benjamin in The Graduate? He drove a red 1966 Alfa Romeo Series 1 Spider 1600 also known as the Duetto, a car sometimes given the nickname Osso di Seppia. December 21, 1967 it had premieres in New York and Los Angeles with the general release of The Graduate also starring Anne Bancroft and Katharine Ross on December 22nd. Okay, maybe a classic car is a little more than most of us can afford.
You can stream the movie from Amazon Vertigo 1958
(rent or buy). Buy the film alone or as part of a set of Hitchcock's best movies.
Alfred Hitchcock cameos: Musical
*

He has one of those cameos involving a musical instrument/instrument case in Vertigo. He's carrying a trumpet case.
*

In 1947's The Paradine Case, Mr. Hitchcock is seen leaving the train at Cumberland Station, carrying a cello case.
*

In Strangers on a Train (1951) now he is boarding a train with a double bass as Farley Granger is leaving the train.
Check out All Zazzle Sale Items, Coupon Codes Customize, Create Your Own!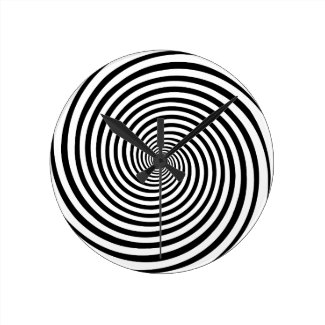 Mind Bending Time Clock with Hypnosis Spiral
Check out more Wall Clocks
The song Dizzy originally performed by Tommy Roe, was a hit in 1969. James Stewart had trouble with dizziness in Vertigo. Would a clock like this one encourage or discourage clock watching? They have this design and ones like it on lots of other products

:
Hypnosis Spiral Clothing, Computer Accessories, Customize
Vertigo is significant, partly in that it's one of Hitchcock's films featuring a female main character who wears glasses but is not psychologically damaged or threatening.
To celebrate the anniversary you might want to decorate your home and yourself with custom Vertigo and Hitchcock paraphernalia. Which of his films is your favorite and why? Give that movie buff a gift, customize some shirts for your group or get a present for yourself.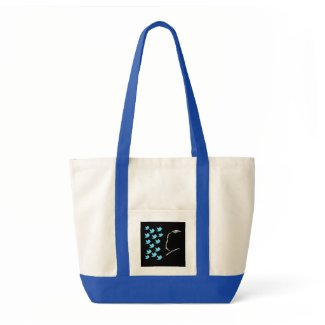 Hitch and Tweets Tote Bags
Create custom made bags
We got one of these bags as a gift for a friend (different image) a couple years ago and it's still a big hit.
Surreal Eyes iPad, iPad Mini Case by billoneil
Check out Artsprojekt Cases at zazzle
* Choose case for iPad, iPad Mini, iPad Air


*

Choose Glossy or Matte Finish
Spellbound; inspired by Salvador Dali. The 1945 film stars Ingrid Bergman, Gregory Peck, Michael Chekhov and Leo G. Carroll.
If you're a Foreign Correspondent, you can bring your work along with you in style.
Leo G. Carroll is mentioned in the
Science Fiction/Double Feature song from The Rocky Horror Picture Show. So is Claude Rains, who not only appeared in the famous Hitchcock film, Notorious with Cary Grant and Ingrid Bergman but made appearances on his television show, Alfred Hitchcock Presents.
"Michael Rennie was ill
The Day the Earth Stood Still
But he told us where we stand
And Flash Gordon was there
In silver underwear
Claude Rains was The Invisible Man..."
"I knew Leo G. Carroll
Was over a barrel
When Tarantula took to the hills..."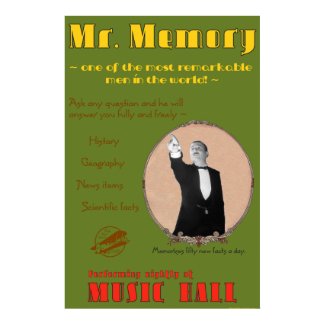 The 39 Steps: Mr. Memory Advertising Poster
Solving Memory puzzles and tests? Are you worried because you've gone from being called The Man Who Knew Too Much to The Man Who Forgets Too Much? Maybe Mr. Memory can help.
The 39 Steps came out in 1935, starring Robert Donat and Madeleine Carroll.
Do you think Hitchcock is Number One?? Are you a doctor or Chemistry major?
We got this Hitchcock jacket for walks, etc. It's good quality and the design is nice. On this black jacket the color is a little more brick red than bright red.
** On most shirts the design would be large and centered. Nice to have the option.
Scottie hangs on by his fingertips
James Stewart Films:
The Shop Around the Corner
The Philadelphia Story, Romantic Comedies
Jimmy Stewart and the Oscars
Links to Related Pages of Interest:
Alfred Hitchcock's favorite practical joke, his blue food dinner parties
Dial M for Murder 60 Year Anniversary: 1954-2014
Hitchcock film stars on television Barbara Bel Geddes, Karl Malden, Suzanne Pleshette, Alan Napier .... (who went on to Batman fame?)

Daphne du Maurier's Rebecca Reality TV: Mrs Danvers Interviewed, Speaking for herself
Siamese Cats in Film, TV and Books
Cary Grant and the Academy Awards
Ear Pain and Pressure on Airplanes