Paris Hilton and her mother Kathy have been on some talk shows lately,
The View, Ellen Degeneress
talking about their
Race to Erase MS
campaign.
Having two members of my family with Multiple Sclerosis, this subject really hits home. Apparently Paris Hilton's grandmother, Kathy Hilton's mother-in-law was diagnosed with MS and their family, too knows first-hand what it's like to live with the disease. Is MS hereditary? What are the symptoms? These are some things you can find out at the Erase MS site.

If someone you know has had a diagnosis of Multiple Sclerosis, you know how important it is to spread the word and to get all the research dollars possible.
Paris specially designed a t-shirt including the words,
Be My BFF & Erase MS
(image at top)
. You can buy this and other
cute clothing items and some sparkly jewelry
, the proceeds of which all goes to the charity. Pieces by Tommy Hilfiger, David Osmond and Judith Ripka are offered.
The organization has promoted their Orange You Happy to Erase MS campaign raising awareness funds to fight MS. In 2010, Tommy Hilfiger, long time supporter of the Race to Erase MS, designed a window at 10 Rockefeller Plaza.
The window featured information and a huge graphic wave of orange. Orange is the color that has come to symbolize hope in the fight against MS.
Also in the window were the Race to Erase MS logo and a photo of musician Avril Lavigne. Ms. Lavigne wore a t-shirt designed by Nancy Davis to benefit the Foundation as part of her Peace & Love collection. Peace & Love to Erase MS.
MS Books : Kindle Editions
Most also available in other formats
Zazzle shirts come in sizes and styles for Men, Women, kids and infants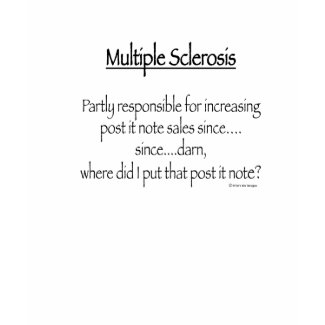 May is both Multiple Sclerosis Awareness Month and it's Harley Davidson's Women Riders Month! Vrrrooom! Let's get going on this!

[image of Paris Hilton from web site, see link above]