Jasmine Becket-Griffith's artwork may be appreciated by many audiences. It falls into the realm of Big Eye Art. This is a style that has been around for years, made famous partly by Margaret Keane and known to many by the popular Blythe doll.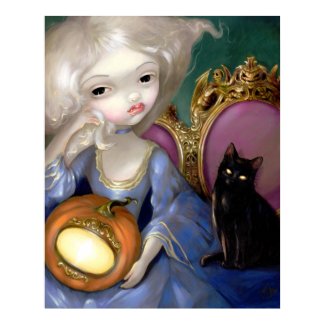 Becket-Griffith's has refereed to her own work as Fairy Art, Gothic and Fantasy. The images are dark and captivating, they draw you in and intrigue the viewer. She works in a variety of media and her images may be found on canvas and on shirts, jewelry and more.
Her mermaids and fairies are some of the best and most creative that I've seen. There are holiday specific pieces and the cat lovers out there have got to check out her work.
April 2-3, 2011
Jasmine Becket-Griffith will be in Celebration, Florida:

The
Celebration Spring Arts Festival 2011
"FREE ADMISSION FOR ALL - I'll be there at my tent with the largest array of original paintings I've ever brought to a single show."
Don't miss this opportunity to see the artist in person and see some of her original artwork!
Fairy: The Art of Jasmine Becket-Griffith
Visit Jasmine Becket-Griffith's Amazon Page:
Jasmine Becket-Griffith's Amazon Author Page